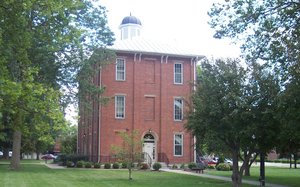 During your stay in Sunbury, Ohio for the Buckeye Classic you will be offered a chance to enjoy history.  From the historic Myers Inn to the antique shops lining the square, there's something for every history buff.
Sunbury is a village in Delaware County, Ohio, United States. The population was 4,400 at the 2010 census. The village is centered around a New England-esque traditional town square with the historic village hall located in the center of a village green. The village is home to a major American Showa manufacturing facility, which manufactures automotive parts for Honda of America.
According to the United States Census Bureau, the village has a total area of 2.5 square miles (6.6 km²), all of it land.
Sunbury is located north of Galena, near Lewis Center and Delaware.
Sunbury is home to the Ohio Fallen Heroes Memorial that commemorates every Ohio Soldier that has bravely given his or her life in service to the USA since 9/11. Sunbury was chosen to be the home of the Memorial due to the village's proximity to Centerburg, OH (the geographical center of Ohio) and the village's proximity to I-71 a major interstate connecting Southwest Ohio / Cincinnati and Northeast Ohio / Cleveland.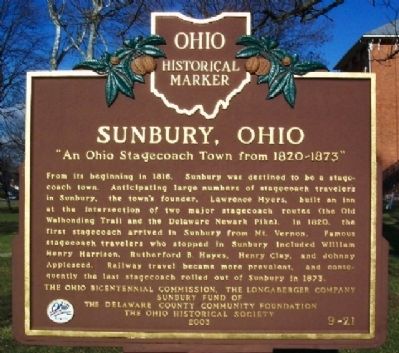 While visiting feel free to take in one of Sunbury's biggest events, Movie night on the Square, Saturday, July 27, 2013. This bi-monthly event takes place in Sunbury's square and features anything from classics to modern films.
You are also just  short drive north of Columbus, Ohio, the 15th largest city in America. In Ohio's capital, you can sample the historic, the artsy, the sports-oriented, the high-fashion and the collegiate life, all in one very manageable and welcoming Midwestern city. You'll find plenty to do year-round in Columbus, our neighboring communities or right in quaint Sunbury, Ohio.
Central Ohio has a lot to offer visitors. While we'd love to keep you all to ourselves, we encourage you to explore our neighboring communities. You'll find quality entertainment and dining for everyone in your group or family.
Take in 18 holes of golf. Shop at upscale malls or charming antique stores. Catch an outdoor music performance. Sample one of the main seasonal festivals. See Columbus' professional and college teams in action. Whatever your tastes, you can get your fill in central Ohio—including at some of the finest restaurants around.
Here are some additional links for things to do in Columbus, Ohio.