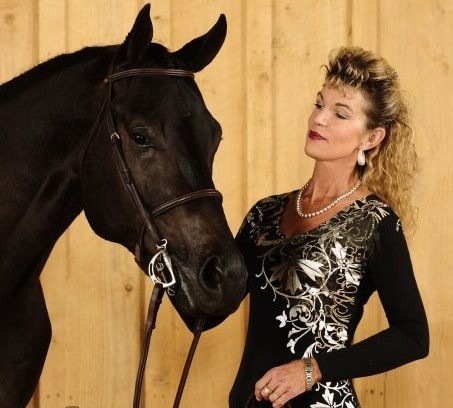 Sheila Kathleen Beltramo, of Wetmore, Colorado, a longtime AQHA breeder and exhibitor died Thursday, July 10, in a single car accident near her home.

Beltramo, 53, served as an area director of the National Snaffle Bit Association and competed in Longe Line and Western Pleasure classes at AQHA and NSBA events. She was also an avid fitness buff having recently participated in a 5K Race in Colorado.

According to Colorado State Police, Beltramo was driving a 2007 Mercedes westbound on Colorado 96 when she lost control as the vehicle was cresting a hill. She was pronounced dead at the scene.

The daughter of Joseph Patrick and Marian (Sharp) Higgins, Beltramo was born in San Diego, California. She was raised in California, and moved to Colorado at age 17. She lived in Loveland before moving to Pueblo and later to Wetmore, where she owned and operated a Quarter Horse ranch.

It was there that Beltramo assembled an impressive broodmare band, including several own daughters of Zippo Pine Bar and Zips Chocolate Chip, along with Royal Chick Two, a Congress Champion and AQHA Reserve World Champion in Hunter Under Saddle and raised top show contenders. Beltramo raised Zippin Version, a Tom Powers Longe Line Champion and showed No Way By Me, the dam of Diesel Only in Longe Line classes. In addition she showed Potentially Chip to a Tom Powers Championship and earned over 130 AQHA Western Pleasure points.

"Sheila loved her horses and was passionate about the industry," said long-time friend Kerry Bradac. "She was a wonderful person with a heart of gold. I've lost a wonderful friend and heaven has gained an angel.

Beltramo is survived by her husband, Robert; children, Ruby Beltramo of Pueblo, Colorado, Mia Beltramo of Las Vegas, Nevada, and Tony Beltramo also of Pueblo; grandchildren, Andrea Beltramo, Olivia Hernandez, and Max Hernandez; step-daughter, Bobbie Jo Beltramo of Denver, Colorado; sister, Peggy Higgins of San Diego, California; and step-mother, Mary Ellen Higgins, also of San Diego. She was preceded in death by her parents; and mother-in-law and father-in-law, Tony and Mary Beltramo.

Funeral Mass will be at 10 a.m., Wednesday, July 16, at St. Michael Catholic Church in Canon City, Colorado. Interment will follow at Lakeside Cemetery. Memorial donations may be made to Orchard of Hope Foundation,
111 Orchard Avenue, Canon City, CO 81212.
Arrangements are under the care of Holt Family Funeral Home. Online condolences @ www.holtfamilyfuneralhomes.com