Source: Text and Photos by Kaitlin Westphal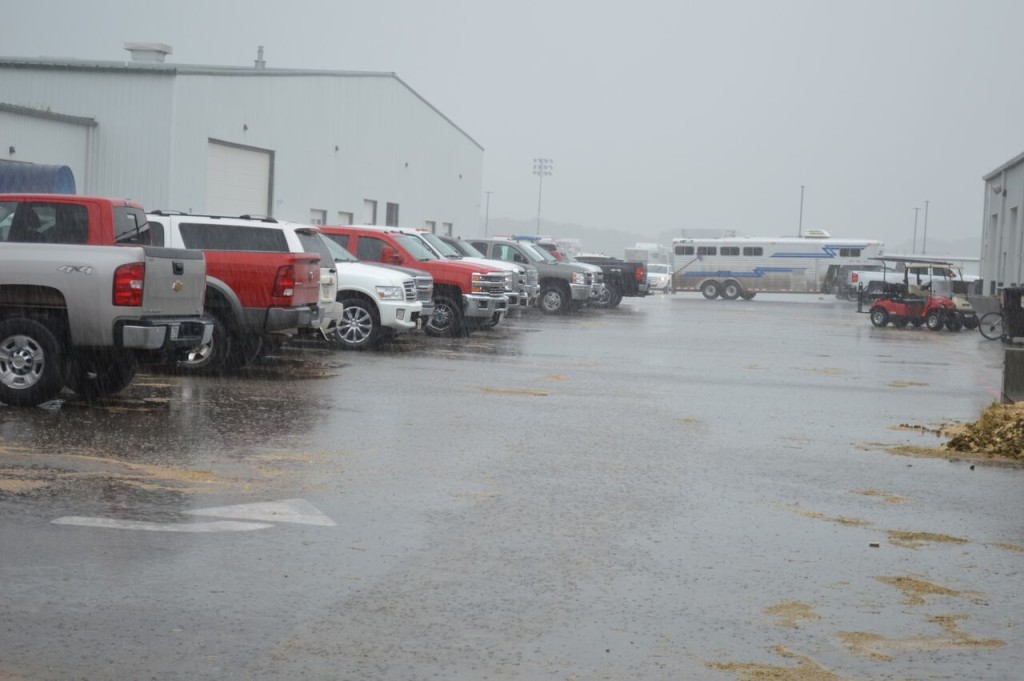 Some hail and a torrential downpour did little to deter competitors at the Nebraska Quarter Horse Silver Classic held at the beautiful Lancaster Event Center in Lincoln.
"This facility is awesome. There are plenty of pens to ride in with great footing. Coming here provides me with a great warm-up to the Congress with stiff competition," says Amateur Select competitor Shayla Shipley of Cameron, Montana. "Last, but definitely not least, the people are friendly. If you walk down an aisle and smile at someone, they smile back."
The Silver Classic is definitely not lacking in history and diversity. Established in the 1970s by the Nebraska Quarter Horse Association, the Silver Classic, at one time boasted being the 4th largest horse show in the entire United States and one of the richest paying. The show had 500 stalls sold, a 142 percent increase from last year. Not only has attendance increased, but there has been increased entries in everything from roping to western pleasure to hunt seat. According to show management, the showbill is only lacking three classes cow horse, jumping and driving.
Kicking off Friday, Sept. 18 was a full slate of trail and what a talented pen it was. Following trail was western pleasure, horsemanship and western riding. For results from those classes Click Here.
The Pre-Silver Classic wrapped up on September 18 and the Silver Classic began on September 19. Judges included Judd Paul, Jon Barry, Murray Griggs and Rhonda Repogle.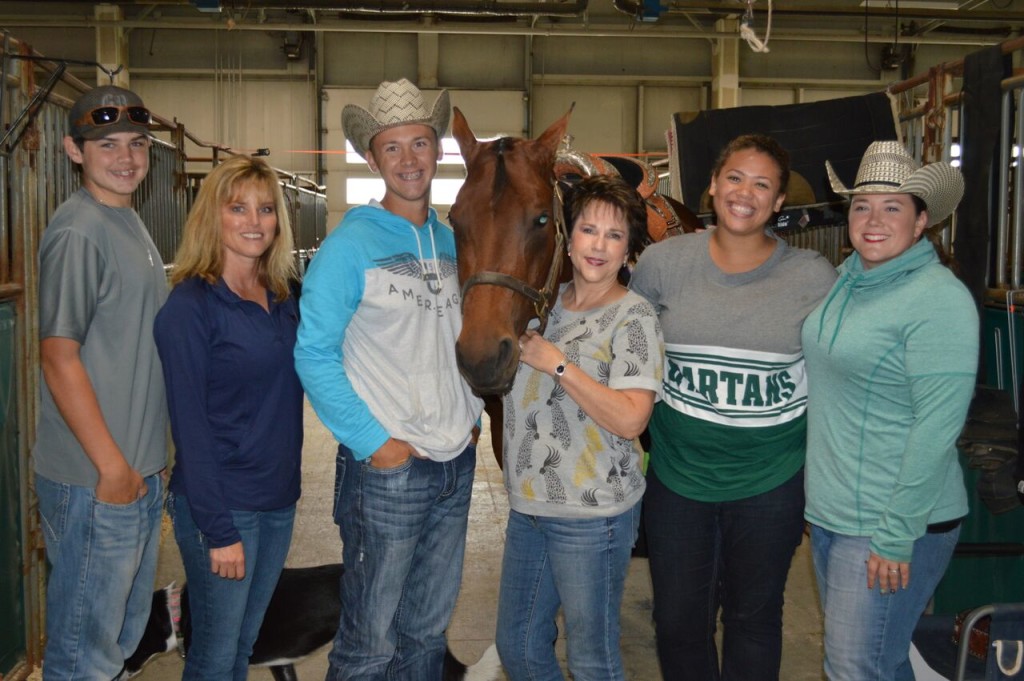 Along with the full AQHA classes, the Silver Classic also incorporated a Calcutta-style auction to be held the last class of the day as a fundraiser for the Infantile Spasms Community at the Nebraska Silver Classic. Participant in the class drew horses and the audience bid on the riders. The class will be ridden and placed with the Infantile Spasms Community, the winning rider and the high bidder splitting the pot. The NQHA is adding $1,000 to the total dollars. The Infantile Spasms Community will be donating a belt buckle to be given to the high bidder.
In addition, the Infantile Spasms Community is soliciting donations for the fundraiser which will go directly to the Infantile Spasms Community to help fund ongoing efforts of support, research and awareness of Infantile Spasms. Infantile Spasms is one of the "catastrophic childhood epilepsies" because of the difficulty in controlling seizures and the association with developmental delay. However, early recognition, a careful diagnostic evaluation, and proper treatment may allow some children to attain seizure control and to achieve a normal, or at least much improved, level of development. Thus, there is the opportunity to have an important impact in the lives of these unfortunate children and their families.
Donations for the Silver Classic fundraiser can be sent to:
Infantile Spasms Community
1 Montgomery Ave #201
Bala Cynwyd, PA 19004
You can also donate online at www.iscommunity.org, look for the donate button.
The highlight event of the evening was the "Swingers" Open WP (Charity Calcutta) $1,000 Added Money. These are horses and riders that you are familiar with that are mixed and matched and then auctioned off to raise money for the Infantile Spasms Community of Nebraska. The highest bidder on horse and rider combo also received a belt buckle. Jeff Cochran and Farley Sliss were the honorary judges for this event.
Lisa Hathaway riding Charismatic Zipper – sold for $400
Micah Hanson riding Sheza Home Wrecker – sold for $1025
Mark Pyle riding Trigger – sold for $625
Wes Wetherall riding Smooth Zippin Chex – sold for $850
Danielle Burns riding A Special Invite – sold for $700
Julie Kunde riding Zippos ATM – sold for $425
Bill Cosentino riding Kiss Me In A Hotrod – sold for $1150
Lara Yungclas riding Hot Lopin Cowboy – sold for $425
As these riders were auctioned off, there was a buzz in the atmosphere as everyone was excited to support such a great cause.
Results:
8th—Marc and Trigger
7th—Zippos ATM and Julie Kunde
6th—Charasmatic Zipper and Lisa Hathaway
5th—Hot Lopin Cowboy and Lara Yungclas
4th—Kiss Me in a Hotrod and Bill Consentino
3rd—Sheza Homewrecker
2nd—Smooth Zippin Chex and Wes Wethrall
1st—Danielle Burnight and A Special Invite
For full results from the Futurity Click Here.
For full results from the Show Click Here
To check out some of the candids from the show Click Here.