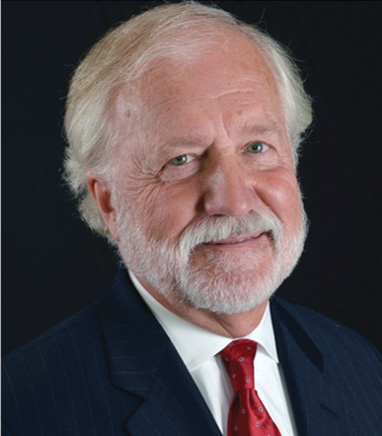 As spring arrives and the weather gets warmer, many people focus more on outdoor activities and enjoying the fresh air. Equine enthusiasts are no exception. Trail riding becomes more popular and many horse owners consider taking their horses out on the roads. In many cities and towns, horse carriage rides experience a boom in business. Of course, while being a great way to enjoy the outdoors, all this extra equine activity invites additional problems.
When it comes to horseback and carriage rides, many people don't think about the specific "rules of the road" which need to be followed by both riders and vehicle operators alike. Consequently, over the years, it has become a hotbed of litigation. Whether you are riding a horse on a public road or driving a car in an area where horses travel, it's important to be aware of the rules that apply. This may seem like a simple task, but it's not.
Several years ago, an accident took place in a small town in New Hampshire where an elderly driver struck a horse and rider traveling on a local road. The driver left the scene but later reported the incident. The young rider suffered injury and the horse was so severely injured that it had to be put down. The driver was charged for leaving the scene of an accident, but no other laws were deemed violated since no laws specifically applied to the situation.
Since that time, a number of States have adopted rules specifically dealing with the riding of a horse on a public roadway. These laws vary from State to State, but most impose duties upon both rider and driver. The horse rider is generally obligated to follow certain safety guidelines that can be very state specific. For instance, in Idaho and Mississippi a rider cannot cross a bridge at a gait faster than a walk. In New Jersey and Pennsylvania, horses are not permitted to race or run on any paved highway. In New York, horses are only permitted to be ridden single file on the right hand shoulder of the road, and riders are not permitted to carry any packages or items. In New Mexico, it is illegal to ride horses on the road at night, and in Kentucky, horses are not permitted to ride on any levees. The point is, while the laws in each State regarding riding on the roadway have similarities, each State also has its particularities. Before attempting to ride a horse on a road in any State, it is wise to first check on that State's particular regulations. Typically, these rules and regulations can be found on your State's website, or by contacting your local government office. Often they are found among the statutes governing operation of vehicles on the highway, or those dealing with care, control and custody of animals. You may have to hunt a bit, but it's well worth the effort.
Aside from regulating horse riders, a number of States also have specific regulations relating to the operation of vehicles around horses. Many of these laws are similar in that they require drivers to exercise caution, move over, and drive slowly when passing a horse. Typically, drivers are instructed not to blow their horns or do anything else that might distract the rider or frighten the horse. This all makes sense, but the problem is, these rules can be rather ambiguous. For instance, suppose it's not safe for a driver to move over—is he or she obligated to do so anyway even if it creates a traffic hazard? If the speed limit on a particular road is 55mph, and a driver passes a horse and rider at 45 mph, is that slow enough? Or should it be 40 mph? Or even 30 mph? Again, while the laws seem to make sense, problems often arise with interpretation.
Horse drawn carriages cause particular concerns on the road as well, especially when operated in congested urban areas. Most towns and cities that allow carriage rides also have extensive regulations regarding the operation of those carriages, and the behavior of drivers around those carriages. However, more often than not, drivers are unfamiliar with their obligations regarding the operation of a motor vehicle around a carriage, and carriage operators, while familiar with the regulations, may not always abide by them. Enforcement is always concern. Even if a carriage operator violates a particular regulation and is caught, sanctions normally consist of a monetary fine or, if the violation is severe enough, suspension of the operator's license. But these sanctions don't address concerns regarding incidents that involve injury or damage. Suppose a driver's vehicle is damaged by a negligent carriage operator? Or suppose the carriage operator was doing everything right, but the horse has a bad day and bolts, injuring a driver or even a pedestrian. In either instance, does the driver and/or the pedestrian have any legal recourse? Again, these issues have no definitive answer, and despite the attempts by various States to regulate the situation, this area remains a beehive of legal activity.
Along the same line as carriages, Amish buggies, while normally operated in more rural areas, also create some specific  problems. Several states have a very active Amish population who use horses and buggies as their primary mode of transportation. Drivers in these States are generally required to approach these buggies with caution and pass with care, as they would any slow-moving vehicle. During the day, most drivers can clearly see a horse and buggy but at night, it could be a different story. Amish buggies are generally black and can be difficult to see at night. Consequently, some States have passed, or are attempting to pass, legislation requiring the buggies to be marked with reflective hazard markers alerting drivers. However, while this would seem to make sense, it can be in conflict with the Amish lifestyle. In Kentucky, this requirement has already been challenged on the grounds of freedom of religion. Although the State won that battle, there are many more yet to be fought. Again, too, comes the issue of liability. In some States, Amish buggies are not required to be licensed or insured like a motor vehicle, and there are no restrictions on the age of the operator. Suppose that a person is injured by an Amish horse and buggy, either because of the negligence of the operator or through the unpredictable behavior of the horse? Would there be any legal recourse whatsoever? As before, these questions don't have a definitive answer and much depends on the specific circumstances.
Ultimately, though, knowledge is your first and best defense. Whether you are planning on riding your horse on the roads in your area, or whether you plan on visiting an area where carriages and buggies are present, do a little research first to make sure you know what your rights and obligations are.
Mati Jarve is the managing partner of the Marlton, New Jersey law firm of Jarve Kaplan Granato, LLC. He is certified by the New Jersey Supreme Court as a Civil Trial Attorney and theNational Board of Trial Attorneys as a Trial Advocate. Licensed in New Jersey, Pennsylvania and Arizona, he maintains a national practice in civil litigation, including equine related issues. This article is for informational purposes only and is not intended to be legal advice. If you have a specific legal question or problem you should consult with an experienced and knowledgeable equine law attorney. Questions, comments or suggestions can be e-mailed to mjarve@nj-triallawyers.com, by visiting www.nj-triallawyers.com.