Source: Text by Corrine S. Borton • Photos by Shane Rux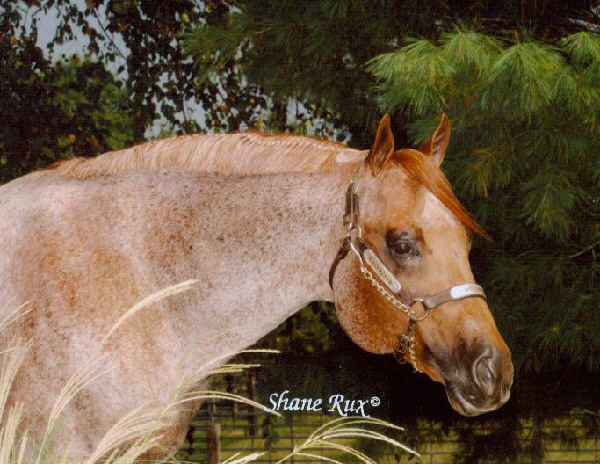 Legendary American Quarter Horse Association and National Snaffle Bit Association sire Zippos Mr Good Bar died quietly in his stall on July 22, at Richland Ranch in Auburn, Illinois.
Karen Boxell, who along with her husband, AQHA judge John Boxell, has been managing Zippos Mr Good Bar for 20 years and said he had a heart of gold.
"He was great to be around and there was not a mean bone in his body," she said. "He was so good minded that each year we did our Christmas card photo with our young daughter sitting on his back."
The 1984 red roan stallion was by Zippo Pine Bar and out of Tamara Wess (by Blondy's Dude), whose offspring have earned over $250,000. He was bred by Reynolds Inc., of Lexington, Nebraska, and was first leased by John and Sondra Narmont from 1992 to 1995 before they purchased him in 1995.
As a show horse, Zippos Mr Good Bar claimed a Reserve Championship in the 3-Year-Old Western Pleasure at the 1987 Congress with Steve Heckaman in the saddle and he went on to earn an AQHA Superior in Western Pleasure.
But it was as a sire that the NSBA Hall Of Fame stallion truly made his mark.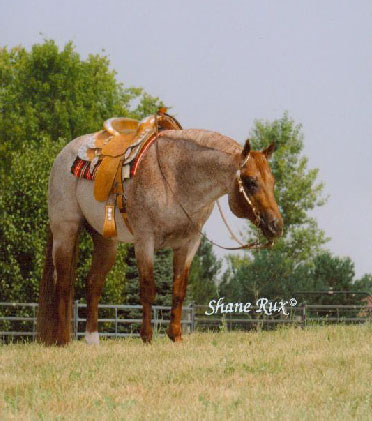 Zippos Mr Good Bar foals have earned nearly 61,000 AQHA points, 5,000 Palomino Horse Breeders of America (PHBA) points and recorded in excess of $1.6 million in National Snaffle Bit Association earnings; just shy of $1 million in AQHA Incentive Fund earnings; and $281,650 in AQHA World Show earnings.
Zippos Mr Good Bar offspring have claimed seven open, 10 amateur and three AQHA World Championships as well as 11 open and six amateur Reserve World Championships and numerous Quarter Horse Congress Championships and futurity wins.
In the year 2011 alone, Zippos Mr Good Bar offspring captured 15 World Championships, Congress Championships or Reserve Championships and the Reichert Celebration's $250,000 Reserve Championship, as well as the Congress Reserve High Point Championship. That year he was the No. 2 All-Time Leading Sire of AQHA Performance Point Earners and the #3 All-Time Leading Sire of Pleasure Money Earners.
Some of his outstanding foals include multiple World and Congress Champion Vital Signs Are Good; Congress Champions Hot Lopin Goodbar, A Good Cookie, Good For The Ladies and Zippos Mr Good Legs; AQHA World Champions Onlygoodtilmidnight and Goods Can Do.
Boxell said Zippos Mr Good Bar changed the way people think about roans.
"Breeders will remember him as the horse that changed the color of the industry," Karen said. "After his foals started dominating the show pens the red roan was no longer discriminated against. He will forever be known as a great producer of broodmares."
Zips Mr Good Bar was laid to rest at Richland Ranch.