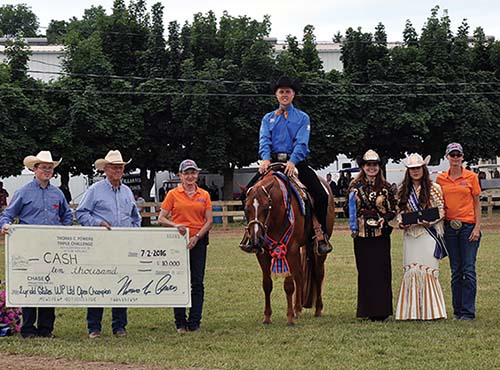 Native of: Warren, Pennsylvania.
 Age: 30.
Activities: I played baseball when I was young until I got more involved in the horses. I was involved in 4-H and also did a lot of skiing, hunting and fishing.
 Introduction to Horses: I grew up around horses. We had a little farm and my family had a few horses. When I was 8, I joined the local 4-H club and started showing at small open shows. At first I wanted to go fast, so the first few years I only did the barrels. Over time I started to get involved in Western Pleasure and all-around classes. I knew by the time I was 16 or 17 that this is what I wanted to do as a career.
Past Positions: When I got out of high school I moved to Florida and worked for Terry Angelo. He taught me a lot, not only about training but about running a business and dealing with people. That experience gave me an idea of where I wanted to go with this business and how to make it all happen.
When Did You Establish Your Own Business? I moved back to Warren, Pennsylvania when I was 20 and started my own business. I built a big barn and indoor arena, and started riding anything that people would send me. I didn't start out with very good horses, but I was blessed with people who trusted me to make those horses as good as I could then upgrade.
Current Facility: I'm still at the same farm I grew up on. I currently have 20 stalls, a heated barn, large indoor arena, outdoor arena, turnouts and round pens. I also just recently began operating out of Ocala, Florida during the winter months. That facility is located just off I-75 and offers spacious stalls, large outdoor arena, huge covered pen, hot walker, lush turnout lots, RV hookups and miles of riding trails.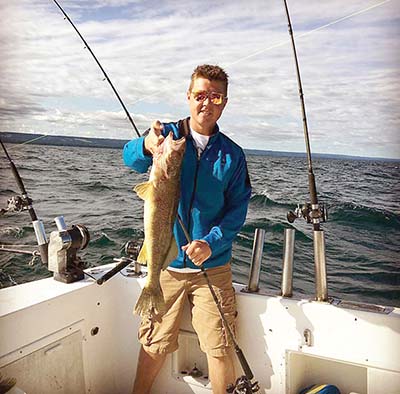 Focus: My business now consists of mostly Western Pleasure horses. I do a lot of futurity horses and also have a really good group of Youth and Amateur clients.
Methods: My whole program is based on really well trained, well-rounded horses. I believe futurity and Western Pleasure training is just the foundation for a horse's career. The need to be able to go on and do several different events. And I always want to make sure they stay healthy and happy doing their job.
Favorite Part of the Job: I love to see someone be able to accomplish their goals and dreams, and knowing that I had a big part in it.
Worst Part of the Job: It is truly a 24/7 job. You can't ever slow down. If you do, someone out there is working hard to take your place.
Biggest Achievement: I won the Limited Division of the Tom Powers Futurity 2-Year-Old Western Pleasure Sale Stakes Class this year. Just to be able to compete with that kind of quality horses meant a lot to me.
Affiliations: AQHA and NSBA.
Outside Interests: I love to be outdoors – hunting, fishing, four-wheelers. It's hard to find time for that stuff but I try to fit it in whenever I can.
Best Advice I Ever Got: Never take any of this for granted – it could all be gone tomorrow. There are no guarantees in this business. You have to work hard every day to make the horses good while earning and keeping the trust and respect of people.
What Would Most People Be Surprised To Learn About You: I am religious. It's not something I really talk about much, and I don't make it to church every single Sunday. But I have turned to my faith to help me through everything important in my life.
Contact Information: Chase Barnes, 3015 Yankee Bush Rd., Warren, PA 16365. Phone: (814) 688-5311. You can also follow Barnes on Facebook,YouTube and Instagram.