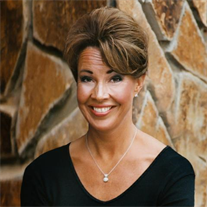 AQHA and NSBA competitor Shawn Maree Vaillant, 53 of Ocala, Florida died Nov. 28, at her home in Ocala, Florida.
Born in Colorado, Shawn graduated from Denver High School and earned her Bachelor of Arts degree in Fashion Merchandising from Iowa State University. She moved to Dallas, Texas following graduation in pursuit of her career in fashion. She championed the Primerica marriage partnership program, served on executive committees and delivered countless motivational speeches. She reignited her passion for horses in 2007 and began to show competitively across the country, always a champion. In 2012 she moved to Ocala, Florida onto her dream 30-acre property, "Destiny Ranch."
 She is survived by: Husband Dennis of Ocala, Florida; Son Trae of Fort Myers, Florida; Parents Bob and Donna Grosse of Cedar Falls, IA; Brother Shane and Mollie Gross of Denver, IA; Niece Bobbie Grosse; Nephew Bo Grosse; Mother-in-law Yvonne and Lou Vesh; Sister-in-law Janice and Rod Smith; Nieces Katherine and Caleb Bischoff, Kimberly Smith, and Christine Smith. Sister-in-law Alice, Brad Rusnak; Niece Ella-Rae Sister-in-law Noreen Vaillant; Nieces Sarah and Vanessa Vaillant; Nephew Robert Vaillant.
 A Celebration of Life Service will be held at 1 p.m., Saturday, Dec. 10, at the First United Methodist Church, 718 Clay St., Cedar Falls, Iowa. Friends may call from 5 to 7 p.m., Friday, Dec. 9, at the Richardson Funeral Home, Cedar Falls, Iowa.
 In lieu of flowers, the family requests memorial gifts be made to the Scholarship Program of the American Quarter Horse Foundation. These donations will honor Shawn with an annual endowment for a collegiate recipient that exemplifies the qualities that Shawn held most dear: leadership, horsemanship, courage and determination. Make donations payable to the American Quarter Horse Foundation, P.O. Box 3211, Amarillo, TX 79120. Please write "In memory of Shawn Vaillant" in the memo line of the check.