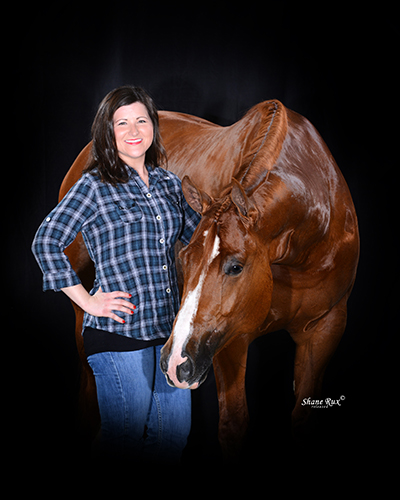 Hayley Saul, a 27-year-old Amateur competitor from Des Arc, Arkansas admits it's not easy starting over with a new show partner, especially in Trail and other all-around events, but it's what she loves the most and what motivates her to show.
"I love the reward of finishing a young horse," she said. "Taking them to the show pen first and seeing their progress is the best part for me."
It's hard for Saul to pinpoint her first show but she grew up with horses and it's all she has ever known. She remembers clearly showing Clusos Final Jam, a 1965 sorrel mare by Invester Cluso, when she was about 9 years old at the Arkansas Quarter Horse Association futurity in Little Rock.  Her entire family, parents, Dean and Kathie and brother, Dare, got involved with Quarter Horses in the 1980s and showed at all the major futurities. Although her own show career didn't get seriously started until she was 13 years old, she says she hasn't let up since.
"I was fortunate to always have a horse to ride," she explained.
Over the years she has had the opportunity to own and show numerous talented show horses including: A Good Skylight, who she credits with teaching her how to show; Eyed Zip Two, PR Street Party and Cee My Surprise.
Her first all-around contender was Skipped Two A Te, a 2004 sorrel gelding by Clusos Invested Skip. Then in 2014 she won the AQHA High-Point All-Around Amateur title with Eyed Be In A Jam, a 2007 sorrel gelding by Zippos Two Eyed Jack and out of Clusos Final Jam.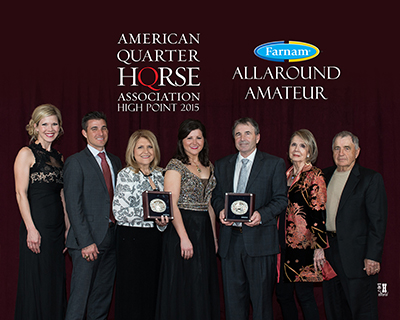 But the horse she says changed her life was Eye On The Ball, a 2005 bay gelding by Zippos Two Eyed Jack and out of Telightfully Good. At the 2015 AQHA World Show, Saul piloted Eye On The Ball to a Reserve World Championship title in Amateur Trail. That same year she was the only Amateur contender to take horses to the finals in both Junior Trail (Putadrinkinmyhand) and Senior Trail (Eye On The Ball).
In 2015 she rode Putadrinkinmyhand, a 2010 sorrel gelding by Only In The Moonlite and out of RR Just Call Me Sara, to the AQHA High Point All-Around Amateur title. Then in 2016 the team captured its second AQHA World Championship title in Amateur Trail.
This year Saul will be showing Dreams About Zippo, a 2012 sorrel mare by A Dream Remembered and out of Roxie Soxy in Amateur all-around events. She is also working with several 3-year-olds and one 2-year-old.
"My dad and I work together at home to get horses ready and for Horsemanship and Showmanship, Leigh Berryhill helps me, Saul said.
Saul attended Arkansas State University and The University of Arkansas. She graduated from the University of Arkansas in 2012 with an associate degree in surgical technology and works as a surgical technician at St Vincent Medical Center.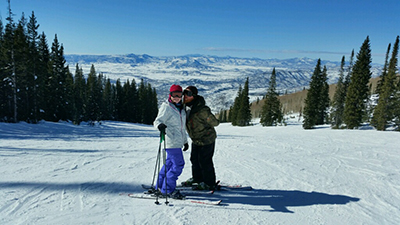 When she is not showing horses, Saul enjoys spending time with her boyfriend, Keller Kittler and nieces, Ireland, Lyla and Vivian. Her family goes snow skiing each year and last February visited Steamboat Resort in Colorado in February. They plan to try new places as often as possible.
But training and showing horses remain Saul's first love and she cares deeply about the industry.
"I think in my area it would be nice to have introductory shows with a single judge and maybe a clinic from that judge to follow," she said. "There are so many people that just need some guidance and I think a Professional Horseman could really help the people who are apprehensive and guide them on the dos and don'ts."
Saul's parents are the most influential people in her life of horse showing.
"My dad taught me to train a horse and my mom is a constant encourager," she explained. "They make sure I always have a horse to ride. I am eternally grateful to them."