Source: Text by Corrine S. Borton • Photos by Tiffany Anne Photo and Mel Elise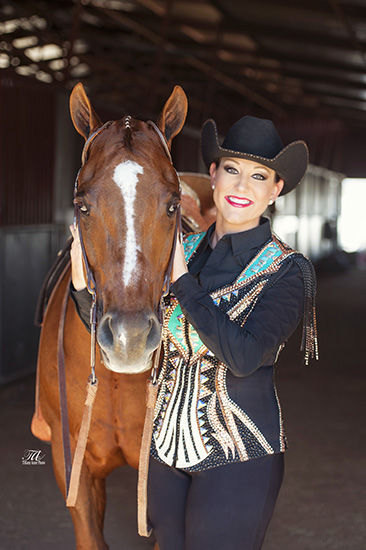 Julie Hoefling describes herself as a "small-town farm kid who is trying to make a few dreams come true."
The Michigan native lives in Scottsdale, Arizona, with her husband, Jerry, and spends her free time riding and competing at American Quarter Horse Association shows across the United States.
"I've been blessed with a lot of success and many friendships along the way," Hoefling said. "I will always strive for more but if it was all taken tomorrow, I feel honored to have had the experiences and the horse I've had over the last few years."
Julie grew up in the 4-H program in Tuscola County, Michigan and competed in horse shows at the 4-H and open show level there.
"The Tuscola County Fair in Caro, Michigan was the highlight of the summer and all the 4-H kids looked forward to that show," she recalled.
The first show experience she remembers was in a Leadline class aboard her sister Melissa's horse, Bo, a 16-hand Appaloosa gelding.
"I remember getting a fourth place out of four horses and receiving a big white ribbon," she said. "I wore the ribbon on my nightgown to bed that night because I was so proud."
Hoefling's first show horse was Poisons Prescription, a 1991 black AQHA gelding she called Doc. They showed successfully at open shows and 4-H.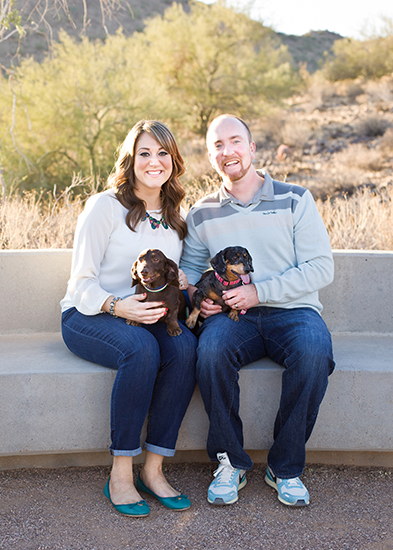 "He was a great, steady horse and took me to several top 10s at the State 4-H show and year-end placings at a local circuit in Michigan," she said. "He is still in Michigan with a wonderful family who also had success for their daughters with him."
But these days Hoefling is competing with Shady Impulse (Tuggers), a 2004 sorrel gelding by Impulsions, in Novice Amateur Western All-Around events, including Showmanship, Horsemanship, Western Riding and Western Pleasure.
"He has such a heart and tries so hard, so he is a very easy horse for me to get along with," she said. "He works as hard as I do. He has a quirky personality and he keeps me laughing."
Hoefling and Tuggers are getting assistance from Arizona trainers Ryan and Andrea Kail.
"Prior to purchasing Tuggers in 2015, I didn't have one AQHA point," Hoefling said. "Now, I'm in my last year of the Novice Amateur Western Pleasure and have hit goals I didn't think were even possible."
Hoefling and Tuggers ended 2016 by being named the Arizona Quarter Horse Association's High Point Novice Amateur Champions. They were also the 2016 Reserve All-Around Amateur Champions at the Arizona Sun Circuit, only showing in three classes.
"I am also very proud of top placings at each Novice Championship Show I've attended including winning the Rookie Western Riding in 2016 and placing third in the Novice Amateur Western Pleasure in 2015," she said.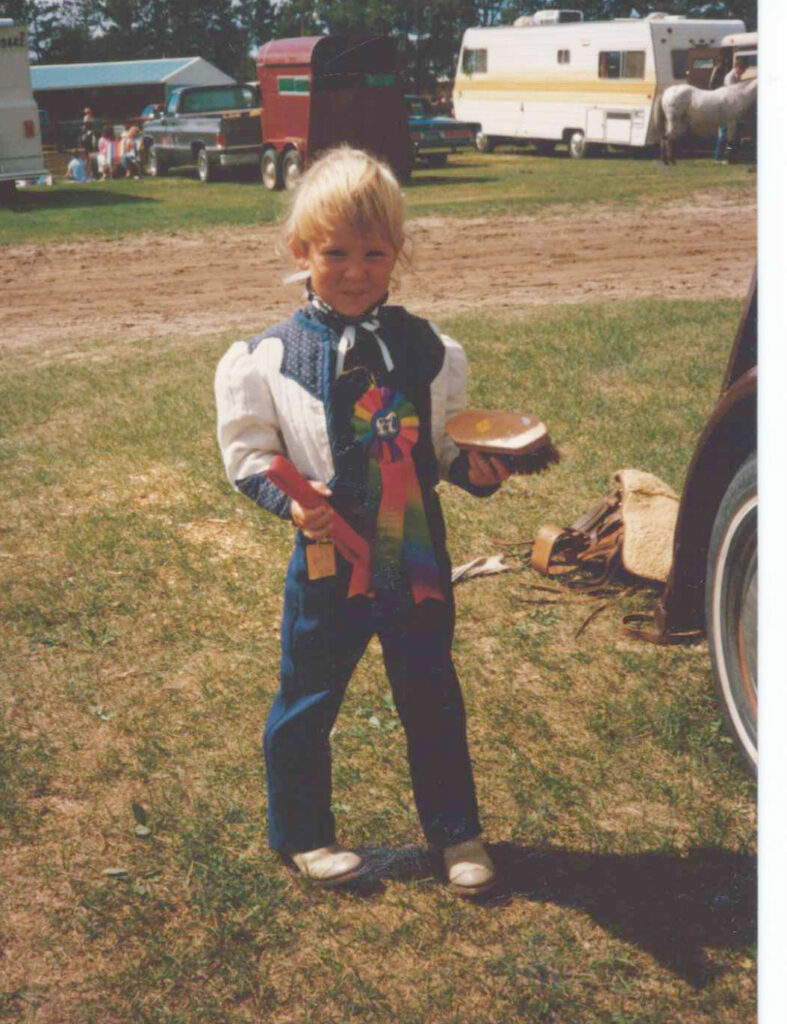 It's hard for Hoefling to name the class in which she most enjoys competing but if pressed, she has to say Horsemanship.
"I like the precision and the technicality that goes into Horsemanship," she explained. "I love a fancy spin and a pretty lead change. I really think the Horsemanship tests the thought-process and decision making of a rider and I like that challenge."
Western Riding is another story. She admitted that she has a love/hate relationship with that event.
"When it goes well, it is so much fun and exhilarating," she said, "and when it goes bad, it feels like a mess."
This year Hoefling has added some big shows to her schedule, including the Quarter
Horse Congress and the National Snaffle Bit Association's World Championship Show, where she has set a goal of placing in the top 10.
"The Congress is pretty special because growing up in Michigan, my sister and I would visit often so I have a lot of memories from that show," she said. "A top-10 placing there would really be a highlight."
Hoefling attended Central Michigan University in Mount Pleasant where she majored in marketing with a focus on advertising. She graduated in 2006 and now works for Kahala Brands as the Director of Marketing for TacoTime. Kahala owns several brands, but the most recognizable is probably Cold Stone Creamery.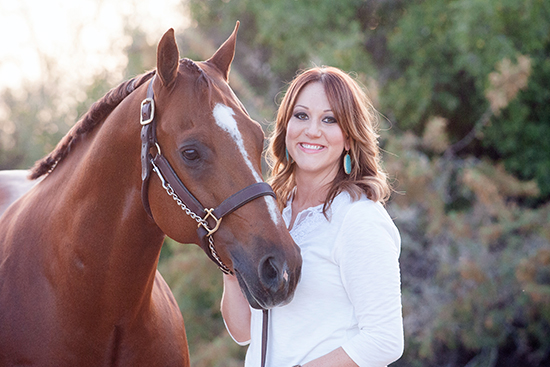 "I am responsible for rolling out six national promotions per year, development of television and radio commercials, managing the national budget and assisting the franchisees with their marketing efforts at a local level."
When she is not working or at a show, Hoefling enjoys spending time with her husband, Jerry, and their dogs.
"We like to go out to dinner for Mexican food and we love to explore Arizona," she said. "There are so many beautiful places here."
Family is very important to Hoefling and her goal is to spend as much time with family as possible.
"My mom, sister and nephew are all in Michigan and my brother is in Florida, so we try to get everyone together once a year for a vacation," she said.
Hoefling said her sister, Melissa, has had the biggest influence on her life in the show pen.
"She was the one that got me started riding when we were kids. We used to go to weekend shows and camp in the horse trailer back in Michigan. We weren't very good, but it didn't matter – we had so much fun," she said. "Even though she doesn't show anymore, she still comes to the shows when she is able to and we really have a fun time. Our love of horses has always kept us close and I'm thankful for that."