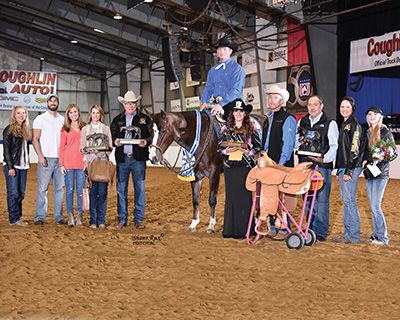 The schedule for the 51st annual All American Quarter Horse Congress, held Oct. 3-29, has been set by the Ohio Quarter Horse Association.
The Congress is the largest single breed horse show in the world with over 23,500 horse show entries. The show attracts more than 650,000 people to the Columbus, Ohio area and generates $275 million for the central Ohio economy. Over $3 million is given away in cash and prizes, including trucks, trailers and trophy saddles, silver buckles and coveted Don Bell trophies.
Once again this year InStride Edition is a proud sponsor of the show.
http://www.quarterhorsecongress.com/horse-show-schedule
Source: File photo/Shane Rux