Source:Text by Corrine S. Borton • Photos by SR Images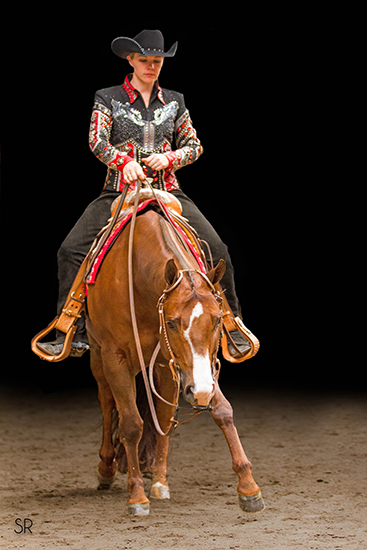 New Hampshire trainer Torey Roderick has a very specific approach to training horses and coaching her clients.
"One of my theories is that people do this for enjoyment," she explained. "We're all competitive and want to do well, but at the end of the day it should be enjoyable for the amateurs and youth competitors."
And those clients all have different goals and levels of commitment to those goals.
"I try to adjust the way I coach based on individual needs and goals," she said. "It's the same way with the horses. No two are alike. You need to go at their pace. If you don't wait on them, they eventually make you."
Roderick, 33, understands that horses are big investments, both financially and emotionally.
"My goal is to have healthy and happy horses that can perform well into their later years," she said. "I also want happy people and the ability to have a good dialogue with those people. The ones that are hungry and want to be pushed, I'm going to make them go the extra mile. The ones that are more laid back or fair weather, I'm going to try to keep that in mind and not make them crazy in the learning process."
Roderick was not born into a family of trainers. In fact, growing up in Lunenburg, Massachusetts, she was the only member of her family who even had a slight interest in horses.
"I was obsessed with horses as far back as I can remember, which was odd because nobody in my family was involved," she said. "I would draw horses on napkins at restaurants and beg for any interaction I could get."
On her seventh birthday Torey's Godmother gifted her with riding lessons to a local stable.
"She got a package deal of a dozen lessons to 'get it out of my system,'" she explained. "We still chuckle about that."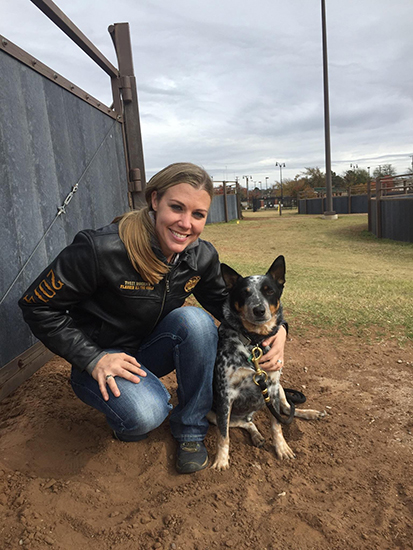 Throughout junior high and high school Roderick worked at Tammy McAlpine Callahan's Pine Fall Farm, a local boarding and lesson farm in Lunenburg, Massachusetts.
"They ran a tight ship. I credit my work ethic to this great environment I had growing up," she said. "I eventually took on the role of teaching beginner lessons and riding and showing under the guidance of a few different trainers. I got whatever naughty pony or sale horse was available and showed hunters on a local level."
Following graduation from Lunenburg High School inMassachusetts, Roderick attended Stockbridge School of Agriculture at The University of Massachusetts in Amherst, where she earned an associate's degree in Equine Industries.
During college Roderick worked for Jimmy and Lisa Farrell,of Greyledge Farm in Durham, Connecticut.
"I have an appreciation for the number of horses I was able to ride and work with as well as the opportunity Jim and Lisa gave me to ride and show some of their seasoned veterans," she said. "I was lucky enough to be able to show horses like Appraised Venture, Eves Poco Pete, Paid the Piper and Corvette Coupe. I learned a lot and developed a healthy obsession with all things Trail."
Roderick worked for Grayledge for nearly seven years before moving to Massachusetts in 2010, forming a partnership with multiple World and Congress Champion, Troy Green.
"Our strengths and weaknesses balanced each other and we both continued to develop our skills," she explained. "As Troy's time was increasingly spent learning and pursuing his new venture into the world of Thoroughbred racing, I eventually took over the quarter horse business with the help of my assistant Carrie Jensen.
Over the years Roderick has had the opportunity to train or show such decorated horses as Flashin All The Girls, Congress and AQHA World Show Top 10, High-Point Senior Green Trail (2014) and multiple High Point titles; IE Formal, AQHA World Show Top 10, multiple Top 10 Honor Roll placings in Senior Trail; RR The Best Man, earner of over 1,000 performance points, Top 10 Honor Roll Amateur Showmanship, multiple Congress placings, numerous Superior awards; and Suddenly Blazin Hot, 2016 Appaloosa Horse Club (ApHC) National Champion Senior Trail, multiple National Championships, Reserve Championships and Top 10s.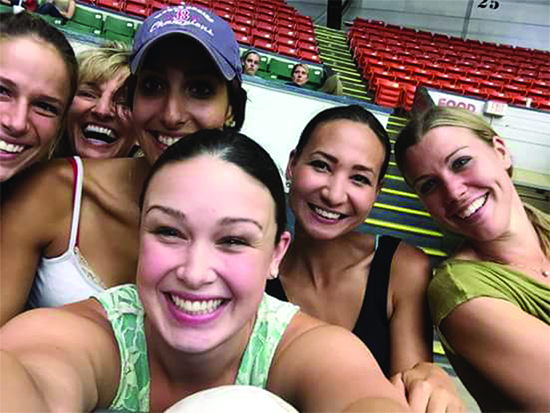 Roderick has also coached multiple youth and amateur AQHA Champions, Novice Champions, Regional Champions, Congress Reserve Champions and Top 5 and 10 placers, as well as ApHC National and World Champions and Reserve World Champions and High Point Champions.
"A couple years ago I took two horses to the AQHA World Show and got both back in the Senior Trail finals," she said. "It's so hard just to get there and I'm always honored just to show with the people and horses we show with. I was thrilled when I got back on one, never mind both."
In December Roderick moved her operation to Boulder Brook Farm in Lee, New Hampshire. The facility is situated on roughly 100 acres and offers turnout, trails, two identical 20-stall barns with 12-by-12 stalls, security cameras and a heated viewing room. The barn is directly attached to a 100 by 200 indoor arena.
Roderick and Jensen specialize in all-around events; Trail, Western Pleasure, Hunter Under Saddle, Western Riding, Equitation, Showmanship and Horsemanship.
"Although we do it all, Carrie really loves the Hunt Seat and breaking young ones," Roderick said. "Trail is what makes me tick."
To contact Roderick call (860) 670-0351. You can also visit her on Facebook at Torey Roderick Performance Horses.