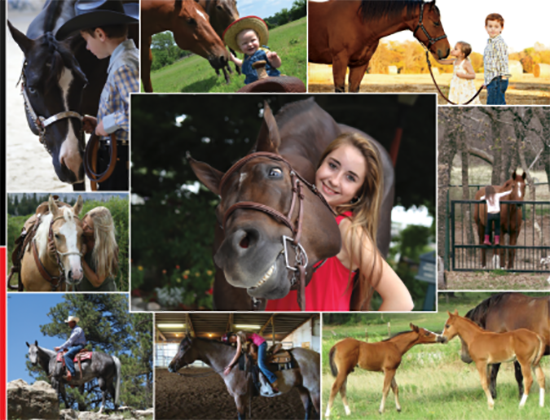 The American Quarter Horse Association is hosting a photo contest, giving you a chance to have your best photo featured in a photo exhibit October 27 – November 25 at the American Quarter Horse Hall of Fame & Museum in Amarillo. Additionally, winning photos might be selected to fill the pages of the 2018 AQHA Calendar, which will again feature photos submitted by AQHA members. The deadline to submit a photo is May 26.
AQHA members can submit their favorite high-resolution photo, depicting their AQHA lifestyle through the Calendar Contest form.
To submit a photo for the contest, contestants must be current AQHA members, 18 years of age or older and residents of the United States. You can submit up to three entries per person. Subjects in the photos need to be AQHA members and registered American Quarter Horses. You will be asked to provide the registered names of the horse(s) and the name(s)/hometown(s) of the individual(s) in your photo. Please read the complete contest rules.
Multiple winners will be chosen to be featured in the Hall of Fame. AQHA's design team will also include many winning photos in the 2018 AQHA Calendar. The calendar will be available for sale through Quarter Horse Outfitters, the official AQHA store.
Hurry to submit your entry. The contest ends May 26, 2017.
Source: AQHA