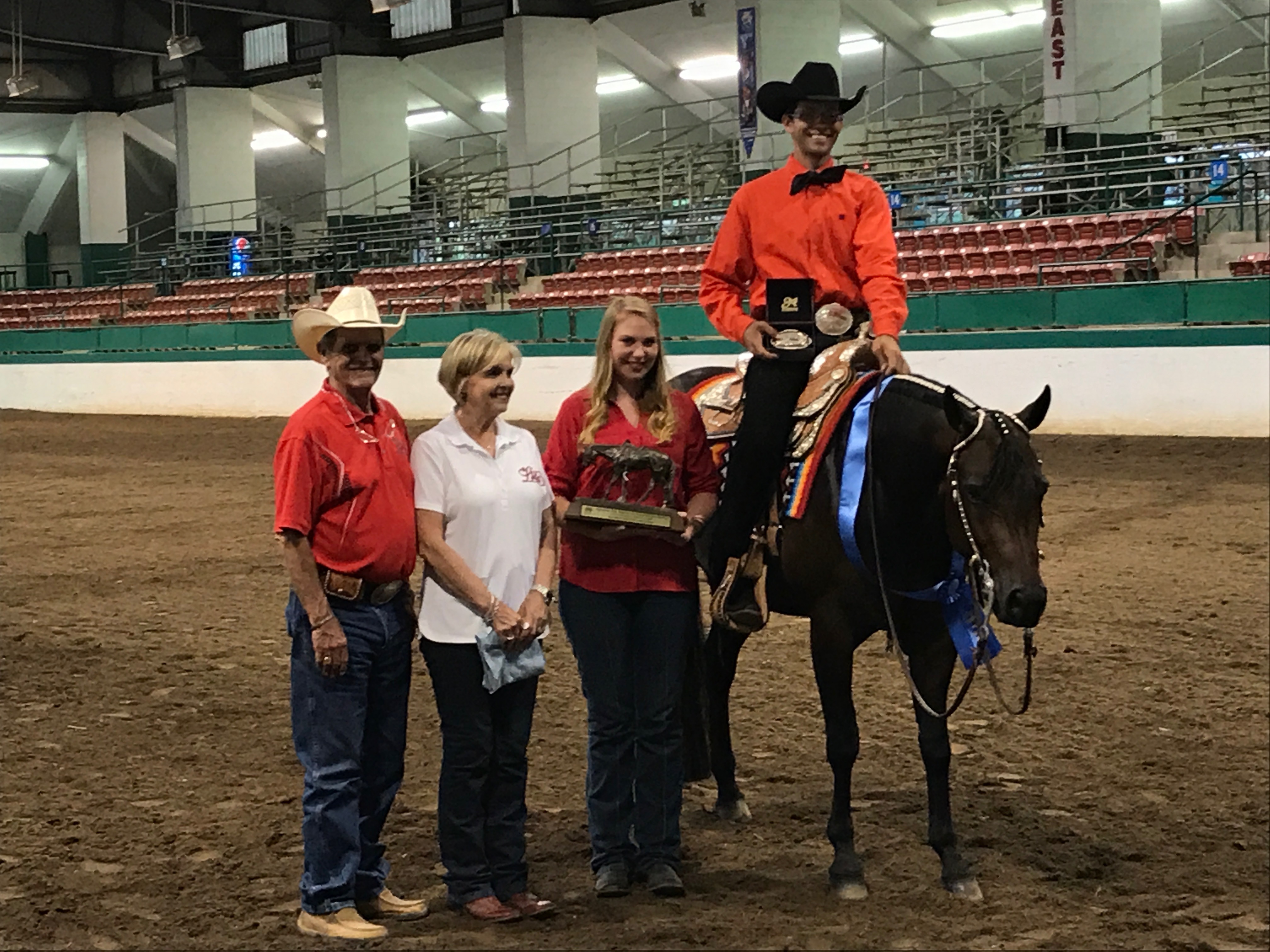 Aaron Moses rode It's A Pretty Thing to a win in the NSBA Southern Oaks $1,000 Novice Horse Western Pleasure Slot Class at the Little Futurity tonight in Raleigh, North Carolina, taking home a check for $9,928.
Sired by It's A Southern Thing and out of Pine Ventures, Its A Pretty Thing is hot off a win in the 3 & Over Novice Horse Western Pleasure at the Madness in Wilmington, Ohio last month.
After that win, the 2013 brown mare was purchased by Georgia Meadows.
A total of 11 horses competed tonight for a total purse of $32,000. Judging the class were Sara Simons, Carly Parks, Kelly McDowall and Carla McMullin.
Aaron said he prepared a bit harder for this class than in prior competitions.
"It's such an important class," he said. "When she's ready she really shows great."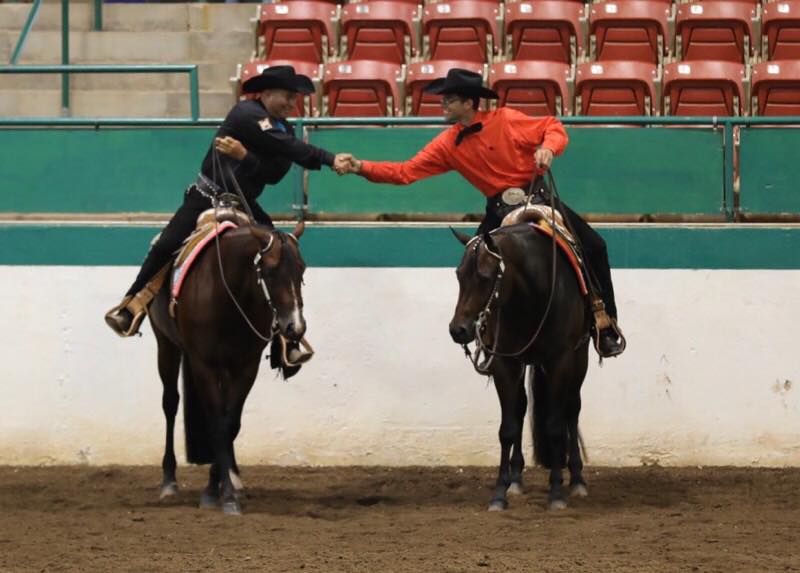 It's A Pretty Thing will show next in the 3-Year-Old Novice Horse class at the Tom Powers in Michigan.
"Starting at the the Big A Circuit, Georgia Meadows will start showing her in Non-Pro events," Moses said.
Reserve Champion in the class was Gone Viral, shown by Jason English, earning $7,884. The 2014 bay stallion is sired by No Doubt Im Lazy and out of Suddenly Style N.
Bret Parrish and Pistol Packin Mann collected $5,840 for placing third. The 2013 sorrel gelding is sired by Machine Made and out of Shes Simply Southern, owned by Richard Baumann.
Fourth place went to KM Custom Made Best, a 2014 chestnut gelding, sired by RL Best Of Sudden and out of Taylor Made Sheik, owned by Masterson Farms, shown by Casey Willis. They took home $2,920.
Shane Young and Sleepin In On Sunday, a 2013 sorrel mare by Too Sleepy To Zip and out of On The A List, owned by Taylor M. Leone, finished fifth and earned a check for $2,628.
Gil Galyean won the inside purse of $3,360 with No Doubt My Maria and a Harris work saddle. They were the highest placing entry with under $1,000 in earnings as of the start of the class. The 2014 bay mare is by No Doubt Im Lazy and out of HP Goodnkrymsun.
Kenny Lakins Jr. showed Lopin Southern Style, for William and Melissa Wilkes, tied for second place for the inside purse with Jeff Long and Moonlitesaturdaynite, showing for Liz Long. Each earned $2,100 for the tie. Fourth place went to Bobby Cooper, showing Runninouttamoonlight for Fritz Leeman, earning $840.
Complete Results from Day 1 of the Little Futurity: