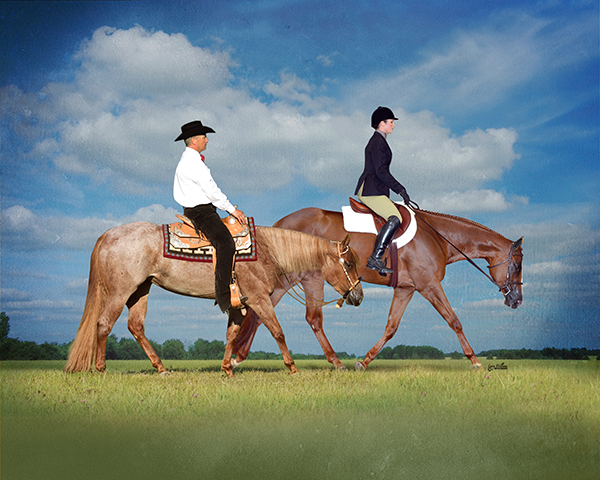 The thing about training horses for a living is that if not done right, it tells on you.
"That's why we don't have deadlines," said Dwayne Pickard of Byron, Michigan. "They will ruin you. Work hard and be consistent. You can't put six days-worth of training into one or skip four days and try to make up for it by cramming your horses. You have to tailor your program to each horse, not the other way around."
That commitment has served Pickard and his wife, Amber (Hanson), well as they operate their own training facility where they focus on the preparation of Western Pleasure and Hunter Under Saddle contenders, and recently Trail and Western Riding prospects.
Dwayne grew up in Sarnia, Canada. His grandfather had Standardbreds and his family always had show horses. He has three children, Suzanne, Dwayne and JR. After school, he spent three years working for Dick Pieper in the training industry then 20 years as a car salesman, and part-time horse trainer. As his oldest, Suzanne, was growing up, Dwayne also introduced her to a life with horses and shows.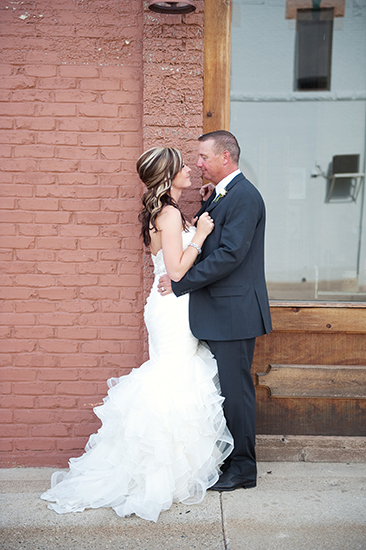 "When Suzanne was little I would send her out to trainers so I got to ride with some of them pretty often, like Rick Skelly and Rick Cecil," he said. "I would just go ride with everyone.
Before long he started training horses himself.
For Amber, things were much different. While she came from a line of horsewomen, at the age of three, she met an elephant named Laura. Laura had been saved from a culling operation in Zimbabwe Africa and was part of her step-father's family. Over the next decade, they traveled with the elephant across the United States presenting educational programs about endangered species. This sparked Amber's passion for working with animals.
"Laura spent most of her life on a farm in Fremont, Michigan and was featured in the movie Ace Venture When Nature Calls and the Silent Floor commercials," Amber said.
It was around the same time that Amber was diagnosed with a Wilm's Tumor a rare childhood cancer. Even though Amber had been wishing for a full size horse The Make-A-Wish foundation presented her with a miniature horse in 1990.
"I really wanted a big horse, but they gave me a black mini instead," she said. "When I outgrew him, my grandparents (Don and Linda Hanson); who were very supportive of my love for horses, gave me a Welsh Quarter pony for my sixth birthday. She was the first pony I ever showed. I sold both to get my first horse, an Appaloosa, from Lyda Farms that I showed in 4-H. I actually worked for Weldon Lyda as my first job during high school.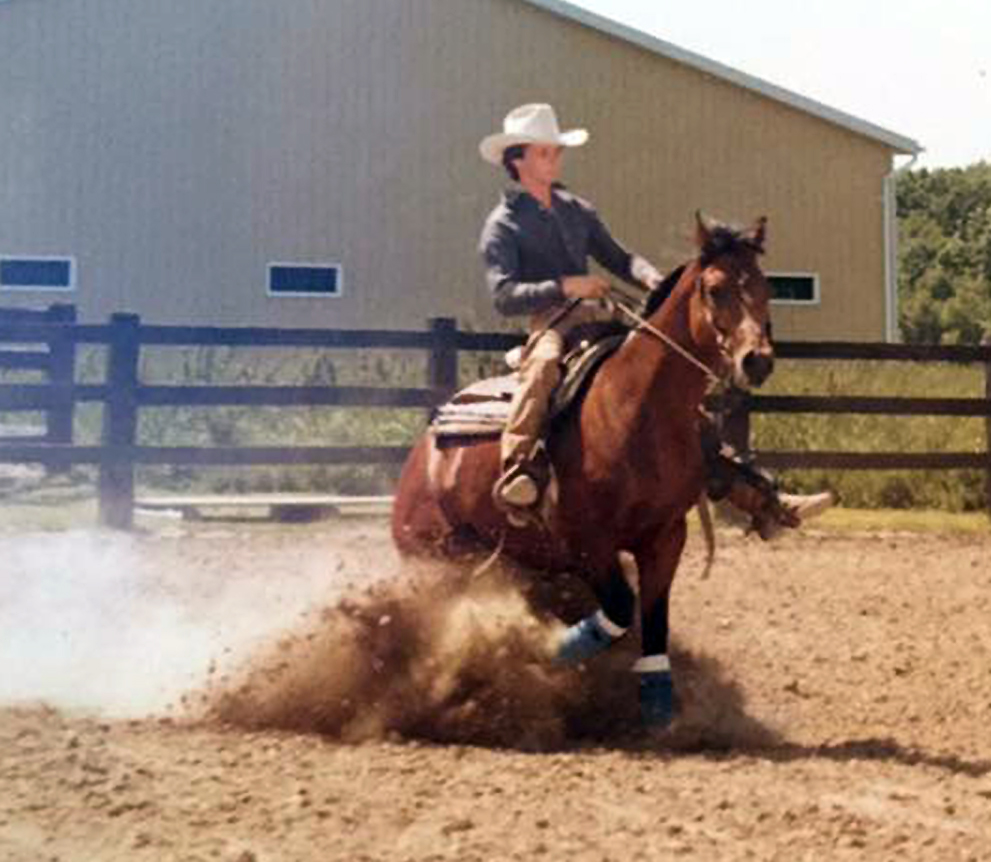 Amber moved on to breed shows, competing briefly as a youth under the guidance of Shorty Parks. She got her first taste of what it was like to be a professional working with her cousin, Christa Baldwin.
The next step of her journey took her to Lightning Bar Equine Services, owned by Joe Goodenow and Heather Pelon in Howell, Michigan.
"There I learned much more about selling horses, and marketing my skills as a new trainer; which gave me the confidence to strike out on my own as Amber Nicole Quarter Horses," she said.
In 2010 Dwayne and Amber met at the Congress and they started dating. They combined their training businesses in 2011 and were married in 2014.
Today Pickard Hanson Show Horses consists of an indoor arena and barn with 22 stalls on either side of a brick paver floor featuring their star logo, a new lounge area and office, with a large outdoor arena and ranch home, all situated on 14 acres in Byron Michigan.
Over the years, Dwayne and Amber have had the opportunity to show numerous talented horses. Dwayne is especially proud of the accomplishments of Step On The Rail, a 1994 bay gelding by Bossin On The Rail and out of Jolene Step.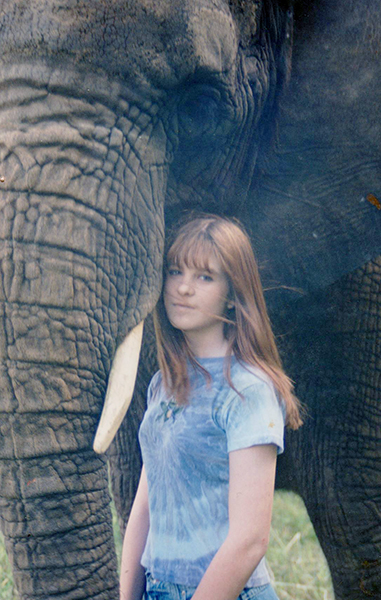 "When I bought him, everyone said he was crazy but he was so good legged," Dwayne recalled. "He definitely wasn't easy, but the next year he won the Junior Hunter Under Saddle at the Congress, with Sue Ellen Vickery. He wasn't big, but he was a great horse and taught me a lot."
There are two horses that will always have a special part of Amber's heart – Born Hot Feelin Good, a 2006 red roan gelding by Born To Be Blazing and out of Good Graces, and Hot N Addictive, a 2004 chestnut mare by Hot N Blazing and out of Rose Fever (TB).
Hot N Addictive was the first horse to help Amber to the top of the placings in Hunter Under Saddle at the Congress.
Amber is most proud of riding Born Hot Feelin Good to a Top 10 in Senior Hunter Under Saddle at the 2015 AQHA World Show and winning the 2016 AQHA High Point title in Green Hunter Under Saddle with Total Hotness, owned by Deanna Bailey.
Dwayne and Amber say training horses together is their idea of perfect happiness. "We wouldn't trade it for the world," Amber said.
You can contact Pickard Hanson Show Horses by calling Dwayne at (810) 577-1965 or message them on Facebook.