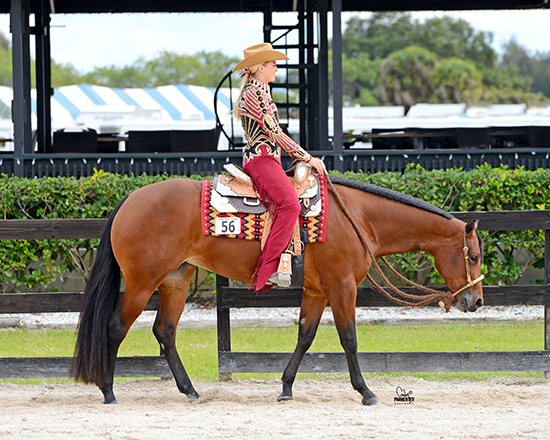 "Adorable,' is the way Katie Jo Jones describes her current show partner, RV Wonit Lopin Lazy (Layla), a 2014 bay mare by Lazy Loper and out of I'll Be Dun Won It."
"She reminds me of a puppy, more so than a horse," she said.
Jones started feeding her treats shortly after purchasing her while competing at the National Snaffle Bit Association's World Championship Show last year. "She has become quite the cookie monster and will beg for any kind of food you have in your hand."
Layla is Jones' first Western Pleasure show partner. She, her family, and trainers, Dawn and Brian Baker, had been tossing around the idea of purchasing a pleasure horse to show in 3-year-old events this year.
"Brian went and tried her a couple of times and really liked her," Jones explained. "I tried her again a day later and Brian decided she would be the perfect horse for me."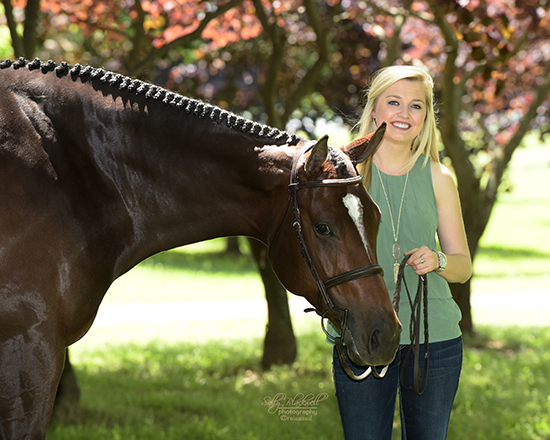 Their maiden voyage together was at the Fun In The Fun Futurity this past January in Venice, Florida, where they won the Limited 3-Year-Old Non-Pro Western Pleasure.
"Layla is a horse that really loves life and she always shows with her ears up," Jones said. "She has a lot of expression in and out of the show pen, which I think makes her really special. This is my first Western Pleasure horse, so it's been a big learning curve, but I have really enjoyed learning to ride."
While she may not have tons of experience in Western Pleasure, Jones is by no means a beginner rider.
Growing up in Burlington, North Carolina, her mother, Eloise, always had horses.
"My mom had a bunch of broodmares and raised babies," she recalled. "I was always around them but I didn't start taking riding lessons until I was 9."
Her mom took her to a few open shows on a horse she had and Jones loved it from the start. On show days, she would tell her mother to sign her up for everything and she would ride in every possible class. Her mom quickly decided Katie Jo needed a show horse of her own. She had always heard the Quarter Horse Congress was the place to find a show horse so they made the trip to Columbus, Ohio and purchased Bosses Hired Hand, a 1994 sorrel gelding Katie Jo called "Bubbles."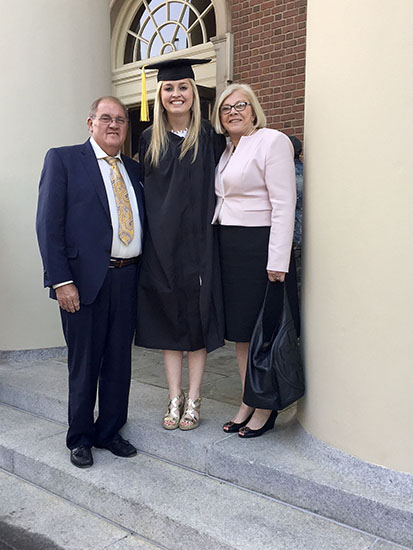 "He was a handful," she said. "He was 16.2, and often ran off. After that the passion just kept growing and we started attending Quarter Horse shows and then kept moving up."
Over the years, Katie Jo has had several talented show partners.
RL Cocoas Version helped her capture the North Carolina Rookie of the Year title and place third in the nation in the 11 & Under Rookie of the Year contest.
Jones showed A Mona Lisa Clue to an AQHA Youth World Championship in Yearling Mares in 2006.
With Somewhat Shady Zip, Jones won the Novice Youth Equitation at the 2004 Congress and was Reserve in the 11 & Under Horsemanship, Novice Youth Horsemanship and Novice Youth Western Riding. In 2006, they captured the 12-14 Reserve High-Point Youth title at the Congress.
After the death of Somewhat Shady Zip, Jones started riding Reining horses and became involved in the National Reining Horse Association competition for a while. In 2007, her family purchased High Roller Rooster and the following year Jones piloted the 2003 gelding to a fifth place in Reining at the AQHYA World Show.
In 2009, she felt ready to return to all-round competition and Mostly Chocolate, a 2002 chestnut by Huntin For Chocolate and out of Ms Coordinator, was purchased at the NSBA World Show to be her final partner in youth competition. Together they earned a Reserve World Championship Trail title in 2010 and a Reserve World Championship Horsemanship title in 2011. That same year they won the AQHA High-Point title in Youth Horsemanship.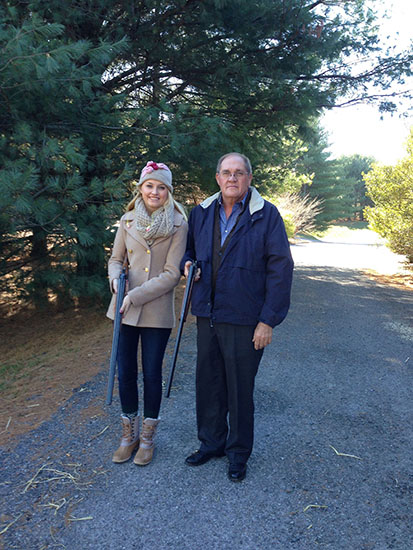 To transition into Amateur competition, the Jones family purchased Raise Ur Bid, a 2012 Bay mare by Good I Will Be, as a weanling, through the Rita Crundwell Dispersal Sale.
"I showed her in the 3-Year-Old Hunter Under Saddle classes, earning a third place in both the Limited and Open divisions of the 3-Year-Old Non-Pro Hunter Under Saddle at the Congress in 2015. Then I showed her in Amateur Hunter Under Saddle until we sold her last August," Katie Jo said. "She was one of the most honest horses I have ever owned, and always wanted to do her job."
When she is not at a horse show, Jones is very busy at her career as a tax accountant for Deloitte in Charlotte, North Carolina. She attended Furman University in South Carolina where she majored in Accounting and Political Science then attended Wake Forest University, where she earned Master of Science degree in Accountancy in 2015.
"I do taxes for a range of clients, from private equity firms, corporations, to individuals," she explained.
She spends most of her time working when she is not at a horse show but if she does have some extra time she enjoys skeet shooting with her father, Joe, and driving around with him on the farm checking cows and calves.