Source: Text by Corrine S. Borton • Photos by Kristin Martin, Shane Rux, KC Montgomery & Larry Williams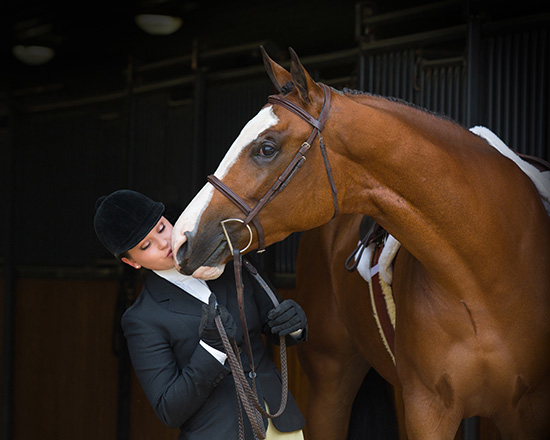 It took Meghan Tierney, of Augusta, New Jersey a grand total of 30 seconds to know that Pretty Assets was the horse for her. What she could never have imagined is how big a role the pretty bay mare would come to play in her life.
In the spring of 2016, after taking a break from Hunter Under Saddle Classes following the unexpected death of her show partner, Only N Your Dreams, Meghan sent North Carolina trainer Keith Miller on a mission….to find her a very special amateur contender.
That turned out to be harder than expected.
"It seemed that every time he would find the perfect one, the sale would not work out," she recalled. "We must have seriously looked at about four or five horses, and at that point I figured it was not going to happen."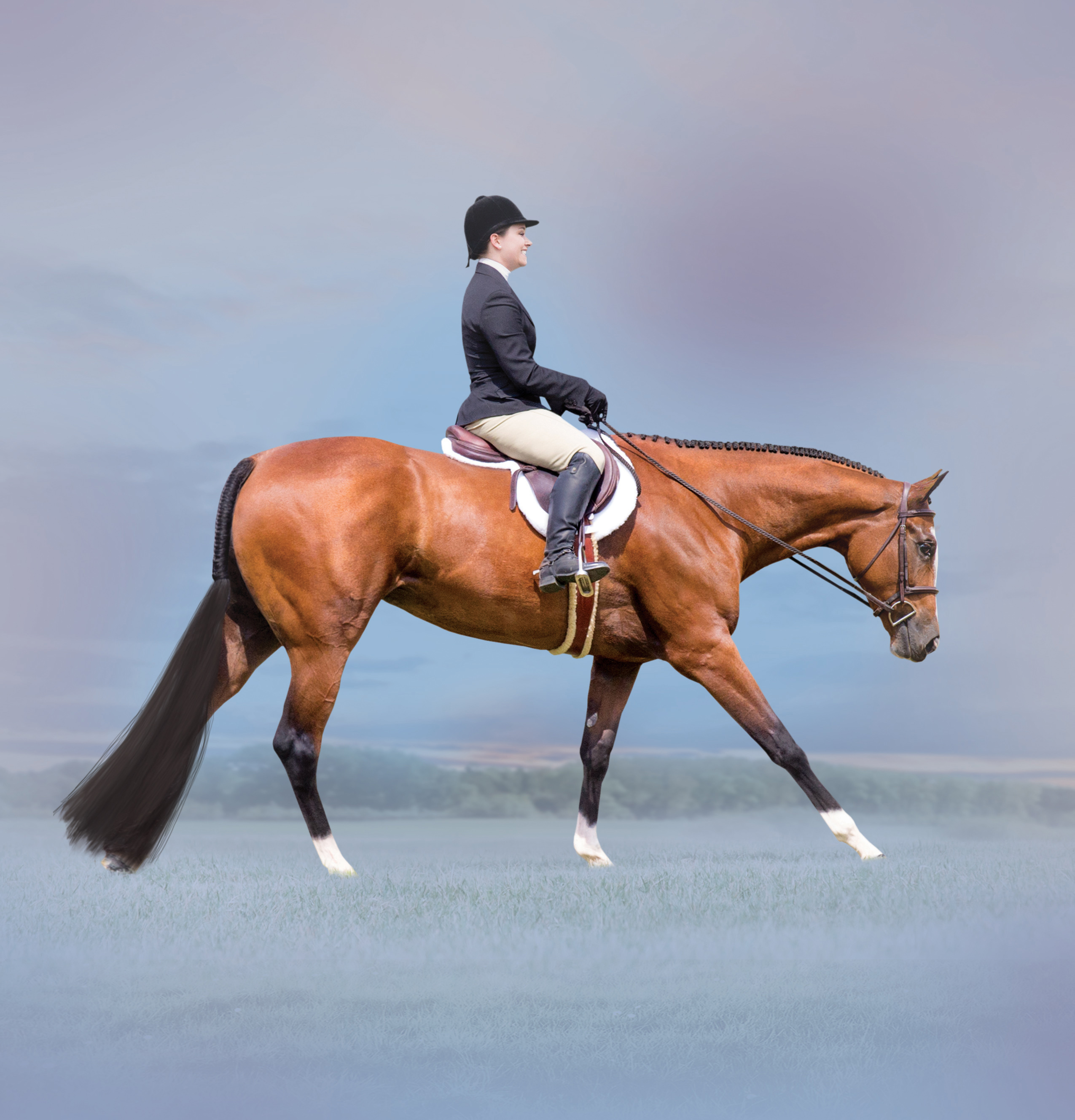 Amy Brosch, of Sorrento Florida, had listed some of her other horses for sale on Facebook and Miller "decided to ask about the white-legged mare as well," Meghan explained."
The 2013 mare by Allocate Your Assets and out of Art I Pretty was, at the time, at Courtney Brockmueller's farm in Whitesboro, Texas, so Miller and Tierney traveled there to try her out.
"Within 30 seconds I knew she was the one," Tierney said. "We maybe rode her for 20 minutes and spent more time at lunch with (Brockmueller's mother) Nancy Sue (Ryan) than we did trying her."
Pretty Assets (also known as Lacey) already had quite an impressive show record. As a yearling, she won the Congress Non-Pro English Longe Line with Brosch and was Reserve in the Open with Kathie Kennedy. Then as a 2-year-old she won the 2-Year-Old Non-Pro Hunter Under Saddle at the Tom Powers Futurity with Alexandra Chavez in the irons. Her trainer, Troy Lehn piloted Lacey to wins in the Limited Division of the 2-Year-Old Open Hunter Under Saddle at both the National Snaffle Bit Association's World Show and at the Quarter Horse Congress.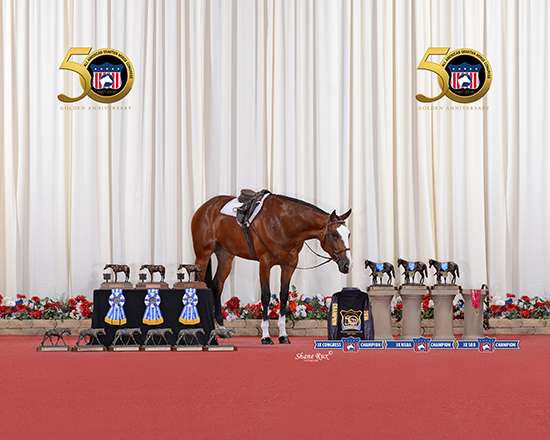 The sale was completed and Miller and Tierney got right to work getting to know Meghan's new show partner.
"She's competitive," Tierney explained. "I have never ridden a horse that wants to win more than I do. Just when you think they mare cannot get any better, she smells a title up for grabs and she will show in any, and all gears to get it. She baffles me with her athleticism and flaunts every ounce of talent once she hits the pen. It also helps that she is so flashy and beautiful."
Meghan's mother, Melissa Hendrix rode Pretty Assets just a couple times before winning the Amateur Select Hunter Under Saddle at the 2016 American Quarter Horse Association's Level 1 East Championship Show. Pretty Assets continued to win at the summer futurities that year and in August at the NSBA World Show Meghan recorded wins in the the Limited Non-Pro Hunter Under Saddle and the Breeders Championship Futurity 3-Year-Old Limited Non-Pro Hunter Under Saddle, as well as Reserve Championships in the Open Division of the 3-Year-Old Non-Pro Hunter Under Saddle and the Amateur Hunter Under Saddle. Miller also rode Lacey to a win in the 3-Year-Old Hunter Under Saddle there. To close out the year, Pretty Assets was named AQHA World Champion in Junior Hunter Under Saddle in November with Miller in the irons and Meghan and Lacey claimed a Reserve Championship title in Amateur Hunter Under Saddle.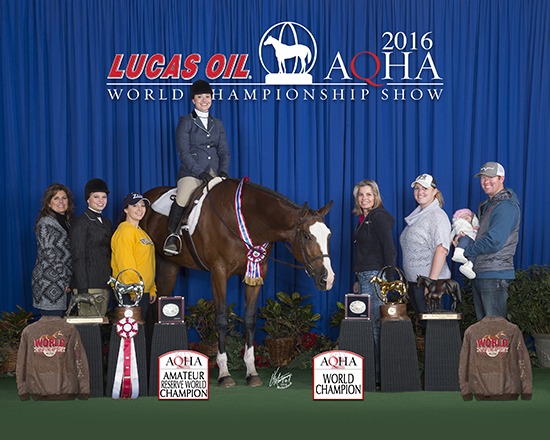 Tierney calls her a one-of-a-kind show mare and insists she is a diva and hilariously sassy.
"Lacey has one of the most prominent personalities I've ever dealt with," she revealed. "She makes me laugh on a daily basis. She's unbelievably smart as well. She also sleeps more than any living thing on the planet. She would be flat out for a full day if she had the chance. But, when she's in the mood to cuddle, they are the best and most sincere moments."
The team has continued to build on an already impressive show record and will compete again this month at the NSBA World Show then later this fall at the Quarter Horse Congress and at the AQHA World Show.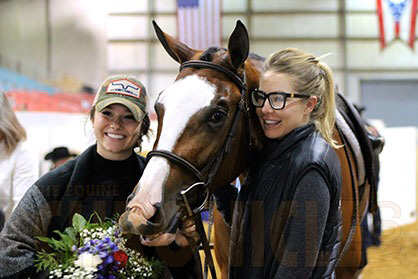 "So many things have changed since I bought her," Tierney said. "My riding, my goals, expectations of myself etc. In one short year, we've accomplished more than I ever thought was possible."
And she is quick to credit the Millers with all her success.
"They believe in us, even when others and I don't," Meghan said. "They've helped me grow up so much in the few years that I have been riding with them, and they have become like family. In my opinion, Keith has more natural talent in one hand than many have in their entire bodies, and (his wife) Sydney has supported and guided me tirelessly through the years. But the best thing about the Millers is that they are phenomenal people. As great a training program as they've built, they're even better parents to Charlotte. They are role models."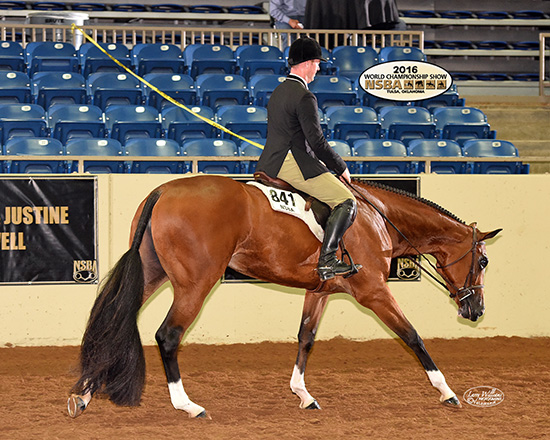 After this year there are no big, definite plans for Pretty Assets.
"Lacey has nothing left to prove," Meghan said. "I am a go-with-the-flow kind of person when it comes to this anyway."
But Meghan will continue to compete.
"I love showing horses because I am competitive by nature," she said. "If I want something, I will work to the bone to get it. I understand that there are some people that are more experienced and talented, but that just means I have to work two, three, maybe four times as hard; I don't shy from that. I love to be challenged, and I am not afraid to put in blood, sweat and tears."
It's that same inner strength that drives Tierney in her passion for philanthropy.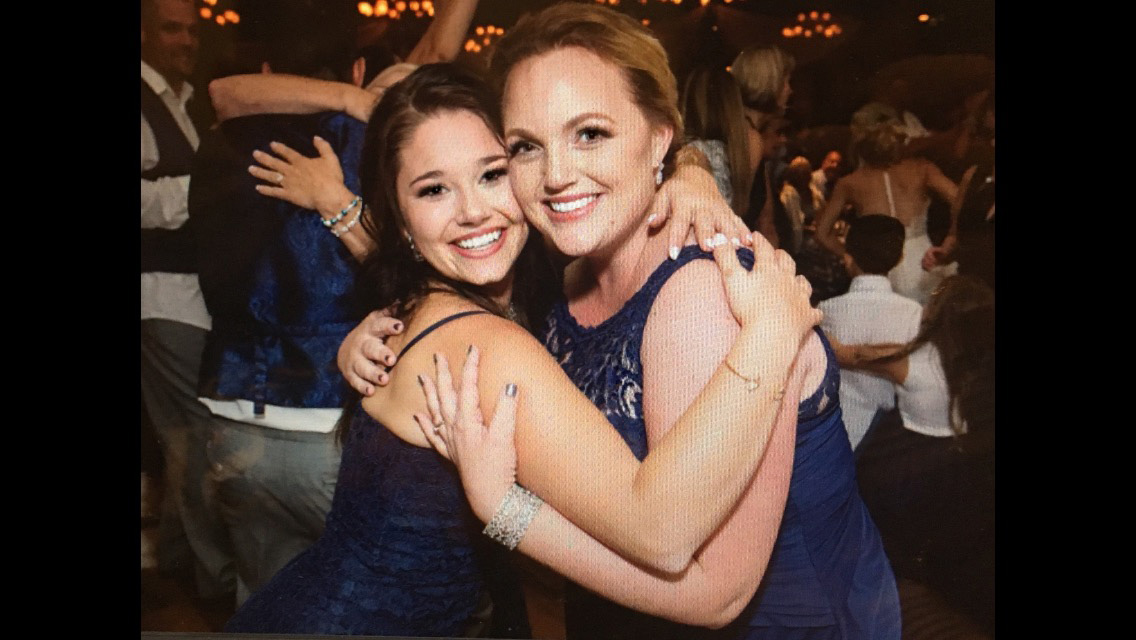 "I have always volunteered, donated and served as much as I could," she said.
While attending Pope John XXIII Regional High School in Sparta, New Jersey, Tierney became vastly involved with facing food insecurity in the local areas, frequently working with food banks in nearby counties, and coordinating many drives and fundraisers.
She continued her charity work while attending High Point University in North Carolina. It was there that she served as a philanthropic coordinator and found her passion for managing non-profit organizations.
She moved back to New Jersey early in 2015 and began working at a battered women's shelter as she continued her studies toward a degree in Business Administration, with a double minor in Non-Profit Management and Spanish Linguistics.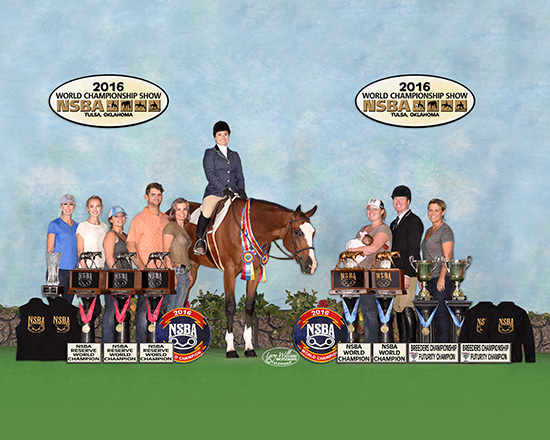 She also called upon friends, family and corporations to assist in her "A Christmas For All" mission to bring holiday gifts to over 300 children in shelters, foster homes, group homes and hospitals in the tri-state area.
Each year Tierney also assembles "Blessing Bags" containing a knit hat, gloves, socks, hand and feet warmers, a couple cans of soup, granola and some spare cash, to distribute to the homeless when the weather turns cold.
"I collect donations (money or supplies) and build the bags because the winter months can be deadly for those who have no choice but to live in the elements, and sometimes a pair of gloves or warm socks is crucial."
Earlier this year Tierney visited Haiti as part of a Red Cross and USAID program that sent a 10-member team of volunteers on a counseling and teaching mission.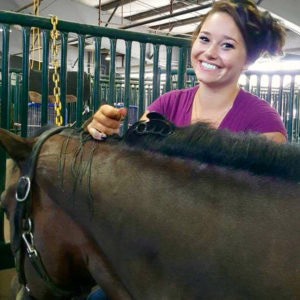 "For eight days, our team traveled from village-to-village to enact our respective purposes," she explained. Some were contractors, some were there for water-restoration, and the others were doctors and nurses. I was one of two teachers sent, and the only childhood trauma counselor on the trip. We were based out of a large orphanage in Fond Blanc, near the coast of Cazale. We faced abuse, poverty, hunger, health deficiency, and an education paucity. Although much was accomplished, there is always a need for more aid."
While she finishes her studies and continues to enhance and expand her charity work, Meghan supports herself as a full-time braider, traveling from show to show.
It's all so she can continue to show and spend time with the horse Megan said has allowed her to accomplish more than she ever imagined was possible.
"My riding has become more refined and pretty. I have learned to show and work the pen far better than I ever have," she said. "Lacey is special. Anyone that spends time around her can see and feel that. She is genuine and very honest. She's the best thing to ever happen to me."