Source: Text by Corrine S. Borton • Photos by Mallory Beinborn and Larry Williams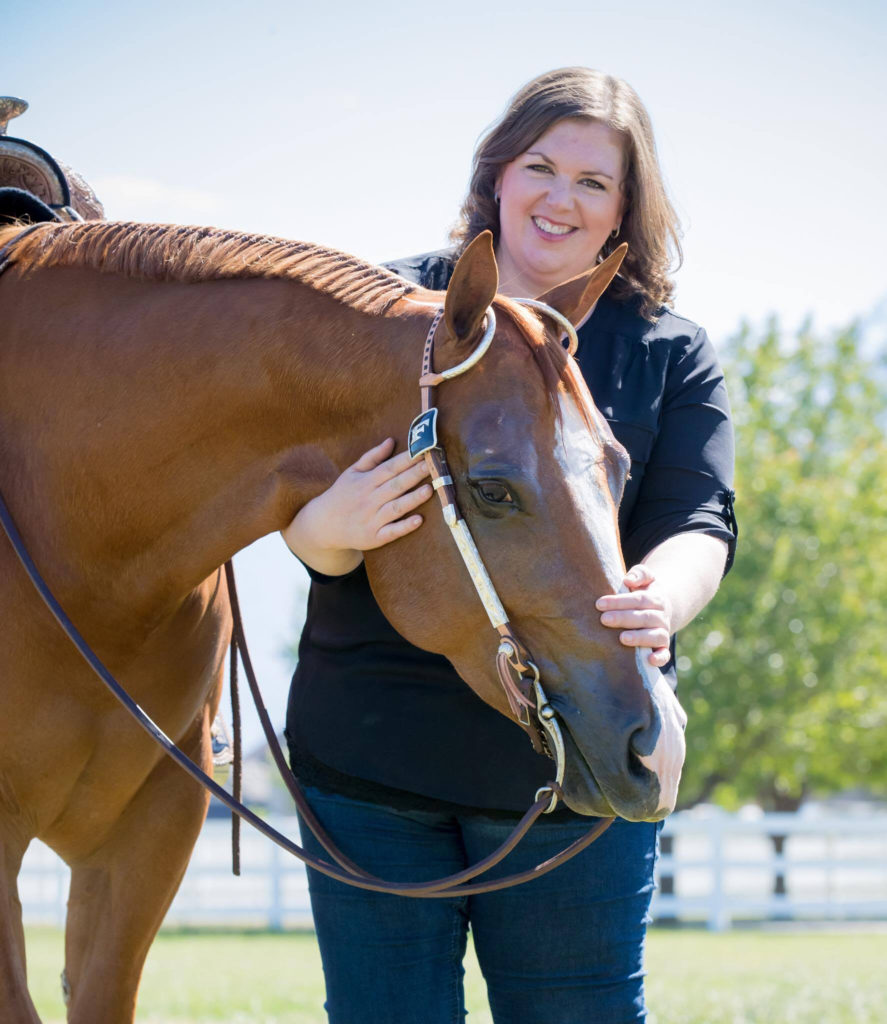 For Angela Finegan, there is no bigger thrill than showing a yearling in a Longe Line class.
"I get an adrenaline rush showing a young horse on 30 feet of rope knowing at any moment it could all go wrong and you have no control," she said. "It can either be the quickest 90 seconds of your life or the longest."
Finegan has been breeding and raising Paint and Quarter Horse babies for 10 years now. Her operation, Finegan Paint Horses LLC, in Forrest Grove, Oregon, started with just one broodmare, and has grown now to 10.
"This year we had nine foals born here and I am looking forward to breeding a test crop of mares to my stallion, Endless Potential, in 2018," she said.
Endless Potential, is a 2016 bay overo stallion, sired by Certain Potential and out of Sweet N Zippo. Finnegan raised him and he is being prepared for the American Paint Horse Association World Championship Show this month, where he will be shown by Jeffrey Gibbs in the Open 2-Year-Old Western Pleasure and by Calli Rouse in the Limited 2-Year-Old Open Western Pleasure and the Farnam 2-Year-Old Western Pleasure Stakes Class.
Rouse is working out of Finegan's facility and they both are also preparing her other show horses.
Have U Seen My Assets is an APHA sorrel overo filly, sired by Scenic Assets and out of the AQHA mare, Miss Kittys Assets. She raised the filly and will show her in the Non-Pro Longe Line at the APHA World Show while Rouse will show her in Open Longe Line.
Finegan and "Calli" just placed third in the Non-Pro Color Longe Line and BCF Non-Pro Color Longe Line at the National Snaffle Bit Association's World Championship Show in Tulsa last month and Gibbs showed her to a Reserve Championship in the Open Color Longe Line and BCF Color Longe Line there as well.
Finegan purchased Good For Certain/Good Four Certain, a 2013 sorrel, overo, APHA/AQHA gelding, sired by Certain Potential and out of A Colorful Machine from Rodrock Ranches. He is being shown by Finegan in AQHA Level 1 Amateur Western Pleasure and APHA Amateur Western Pleasure as well as the Farnam Non-Pro 3 & 4-Year-Old Stakes at the APHA World Show. Gibbs will also show him in Green and Junior Trail as well as in Junior Western Pleasure both APHA and AQHA.
Finegan purchased Sittin On Certain, a 2011 sorrel overo APHA sorrel overo mare by Certain Potential and out of Zippos Irish Lace, from Mike Hachtel. She is showing "Eleanor" in Amateur Western Pleasure and Novice Amateur Trail at APHA shows while Gibbs is showing her in Senior Western Pleasure and Rouse is showing her in Senior Trail and Western Riding.
Although she has been competing at the APHA World Show for seven years now, it has also always been her dream to show at the Quarter Horse Congress in Ohio. This year, her dream is coming true thanks to Gibbs, Rouse and a filly she bought from Gumz Farms in Kentucky. That filly is Good Luck Wishes a 2016 APHA/AQHA sorrel overo, sired by RL Best of Sudden out of Congress Masters Champion Good Luck Girl. Together, Finegan and "Misty" placed fourth in the Limited Non-Pro Western Longe Line at the NSBA World Show and finished seventh in both the the Non-Pro Western Longe Line and BCF Non-Pro Longe Line. Gibbs also showed Good Luck Wishes to Reserve Championships in both the Open Color Longe Line and the BCF Open Color Longe Line. They also placed fourth in both the Open Western Longe Line and the BCF Open Western Longe Line there. At the Congress Finegan will show her in Non-Pro Western Longe Line and Gibbs will be at the end of the line in Open Western Longe Line.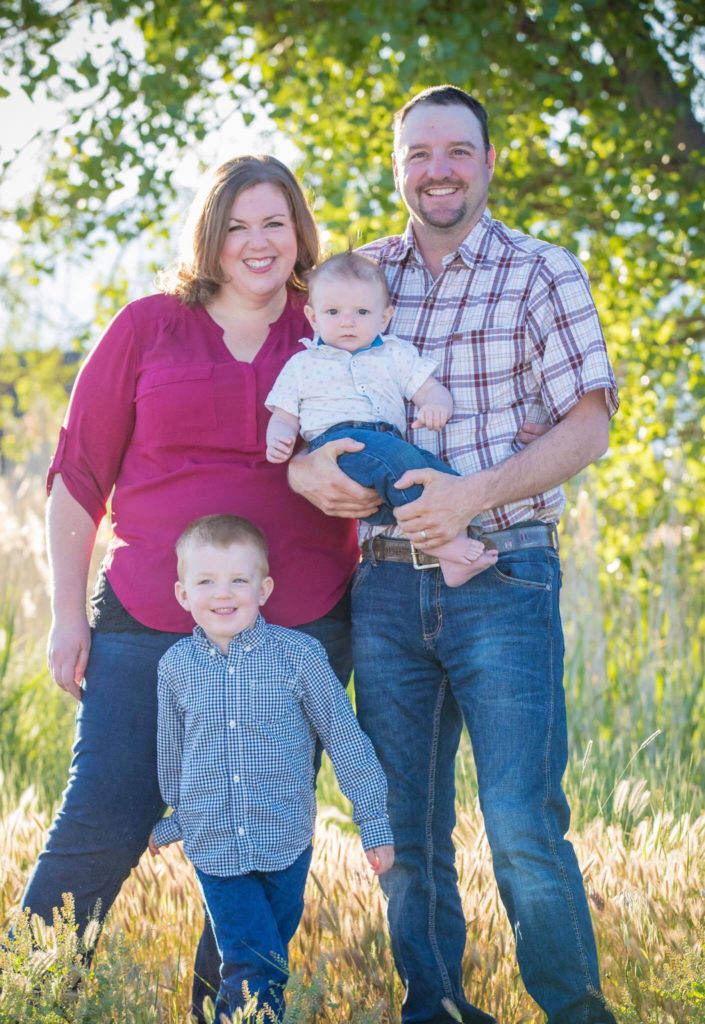 Horses keep Finegan quite busy but she's also very busy with her work. Her core business is Teufel Products Company LLC. The company, started by her father in 1981, produces a complete line of soil mixes for the greenhouse, nursery and cannabis industries.
"We blend custom formulations, package and ship soil mix to Oregon, Washington, Idaho, Utah, Montana, Colorado, California and Alaska," she said.
Finegan and her sister, Jessica Teufel, are co-owners of Teufel Logistics, LLC a fleet of semi-trucks and trailers mainly used to deliver soil mixes to their customers.
"Then, in 2014, we started Starkey's Corner Farm & Garden, LLC, a retail garden center, on our property next to our soil business," Finegan said. "We've had a few hurdles getting our feet wet in the retail side of the business but are getting into a good groove."
Finegan and her husband, Ken, have two sons: Henry, 4 and one-year-old George. Between work and the horses, there's not much free time but when she does get the chance, Finegan loves to spend time with her family on the Oregon coast.