Source: Text by Lacey Bohn • Photos by Shane Rux & Paint Horse Journal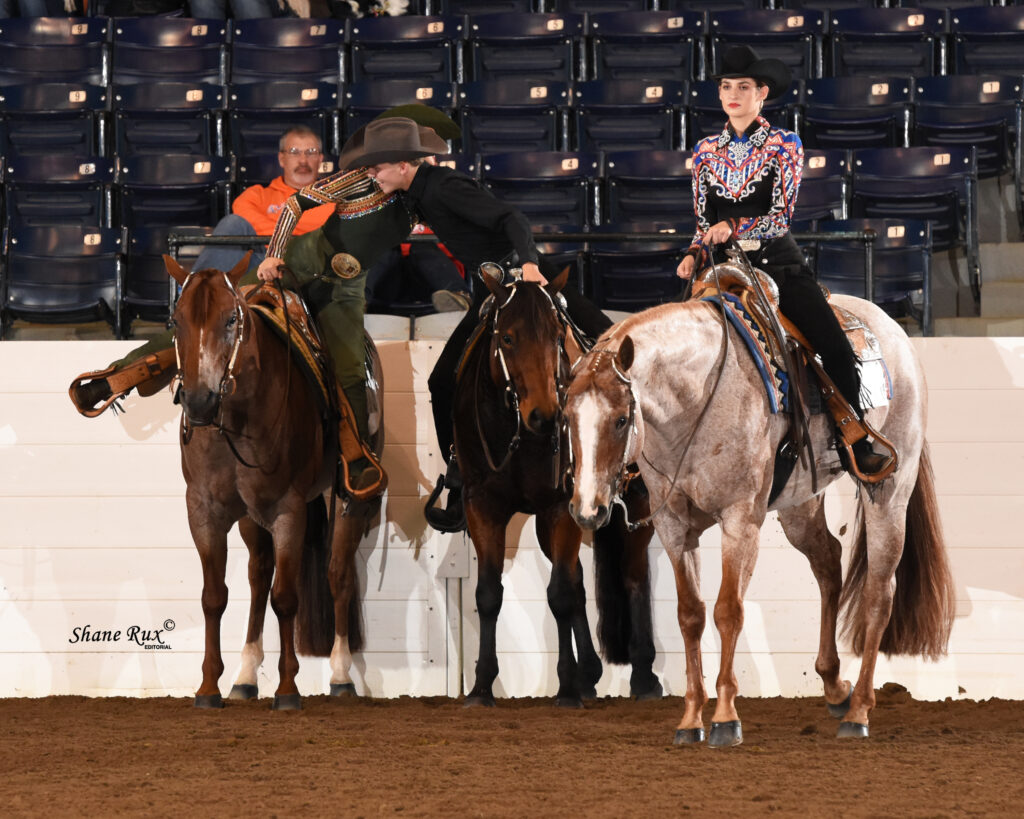 We've all seen bad sportsmanlike behavior. Blaming, whining, rude comments, the silent treatment—just to name a few.
In any competitive sport, examples of bad sportsmanship can be easy to spot from competitors of all ages. This is the reason it is important to teach kids what it means to be a good sport early on, so they can develop these manners and become respectable adults in competitive settings.
Dr. Darrell Burnett is a sport psychologist, parent, national lecturer, author, consultant and volunteer youth league coach who has been in private practice for more than 20 years in California, working with troubled youth and their families, specializing in positive parenting. He is also an Institute for International Sport Sports Ethics Fellow.
In his article on teaching kids to be good sports he wrote, "Unless we remind ourselves of the essentials of sportsmanship and strive to maintain the basics … it will gradually fade as other values have done in our society."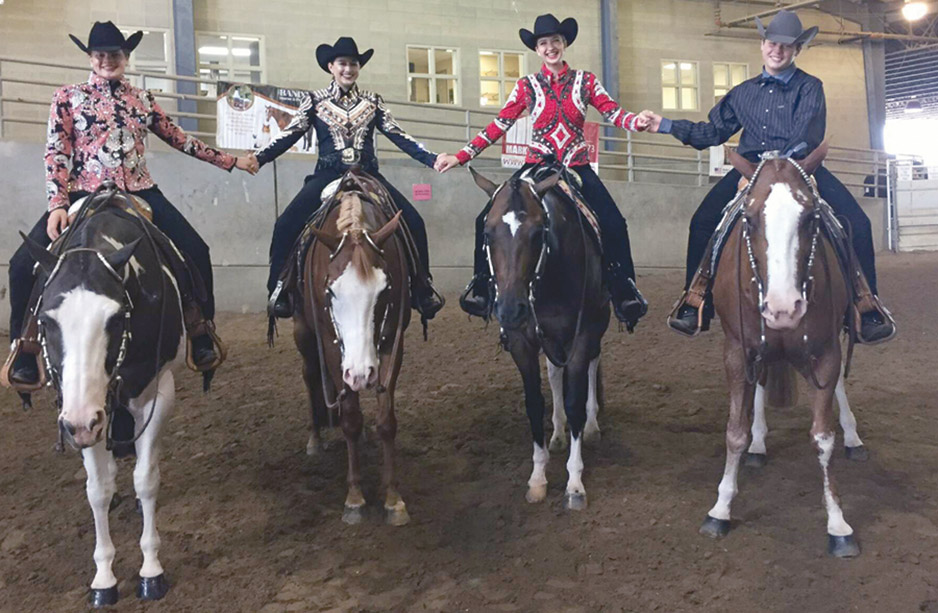 Sportsmanship is usually defined as the ability to win without boasting, lose without complaining and being respectful to other competitors.
To recent American Junior Paint Horse Association World Champion Sheldon Hehr, sportsmanship is about encouraging others.
He explains that playing multiple sports has taught him the importance of being an "all-around teammate and good person," by having a consistent attitude through successes and losses. Hehr says that since he is now in the 14-18 age group, it is important to inspire the 13 and under exhibitors in a positive manner. He stresses that you never know what will happen the next time you show, so it is important not to let success get to your head.
American Quarter Horse Association 13 & Under Youth competitor Ava Coughlin explains that her family and trainers have instilled the significance of good sportsmanship in her from an early age. To Ava, being kind, respectful and supportive to other competitors is of the utmost importance. Even at the young age of 13, this newly crowned National Snaffle Bit Association World Champion is well-aware that there can only be one winner, and it takes hard work to get there.
"I am always happy to see my friends do well," she said. "I know how hard we all work and the countless hours we put into practice. I realize only one person can win and it all comes down to that ride we have worked for."
Klay McDowall is well acquainted with the winner's circle as a World and Congress Champion. He believes that even when he's not the winner, it is important to give the other competitors full support. To McDowall, sportsmanship is "the ability to recognize the achievements of others and be happy for them, even while being a little disappointed yourself." He says his parents taught him that when he is upset about a ride, he should keep it to himself and allow others to enjoy their accomplishments. He feels that another important part of sportsmanship is being kind to the equine partner.
"Being upset when you don't do as well as you'd hoped is OK, but never is it OK to take those frustrations out on your horse," he said. "My parents taught me to recognize that no matter what, you are fortunate to have a partner, and they should be praised."
American Paint Horse Association exhibitor, Ally Fink is well versed in good sportsmanship. She received the 2015 Robyn Hanna Sportsmanship Award at the APHA Youth World Championship Show. To her, good sportsmanship is about developing friendships with her fellow competitors. She feels that being friendly with the competition makes the experience much more enjoyable.
"Sportsmanship has always been instilled in me that it's not about the titles and metals but it's about how you get there and the people who helped you along the way," she explained.
Fink emphasizes that supporting others is crucial — even an individual sport should be treated like a team sport.
"I've always been taught that when a barn mate wins, that's when you need to be the most supportive and excited towards your friends because when it's your turn to win something that's how you want your friends to treat you," she said.
Show mom Lisa Reutimann feels that sharing an uncommon passion makes young competitors more supportive of each other. She says that although her daughter Emilia Reutimann can be very hard on herself, she loves to cheer for her peers whether she had a good day or not.
"I can remember in the finals lineup for her Congress 11 & Under Youth Western Pleasure, she clapped for every single kid as their name was called out," she recalled. "I could not have been more proud of her than I was at that moment. So many people noticed and complimented me on her sportsmanship."
Unfortunately, Reutimann has also dealt with bad sportsmanship. She believes that social media is a contributing factor when competitors take their bad attitudes to the Internet.
"The biggest thing we've dealt with is comments on social media," she said. "I think it makes it easier for kids to say things they shouldn't without immediate consequences. I don't think they realize that it's just as hurtful to others."
Dave Miller owns and operates Showstring in Boerne, Texas, with his partner Scott Jones. He has been training and coaching youth for 25 years. At Showstring, Miller said it is stressed to youth that they are only competing with themselves, and that being supportive of other riders is the right thing to do.
Youth riders are encouraged to do more than show their horse. This includes volunteering in the show office, or serving on committees within the industry. In turn, the youth tend to keep their focus on the community aspect of the sport, rather than just winning prizes.
Miller said he believes that society's perpetual focus on winning makes it a challenge to show the younger generations the importance of good sportsmanship.
He also says, "professional athletes as well as professionals in our own industry behaving badly only makes our job harder as we try to bring up good sports." One of the most common forms of unsportsmanlike behavior Miller sees is ungracious losers and winners.
"There's no need to gloat or pout," he said. "Your position at the top or bottom could change in an instant."
Regardless of the challenges, Miller feels that coaching young riders is very rewarding. He said he loves being able to watch them learn and grow into adults and lead productive lives.
To win without boasting, lose without complaining and show respect to other competitors – from the perspective of youth, parents and professionals, that is what sportsmanship is all about.