Source: Text by Courtney B. Ament • Photos by Kelly Barnes and Larry Williams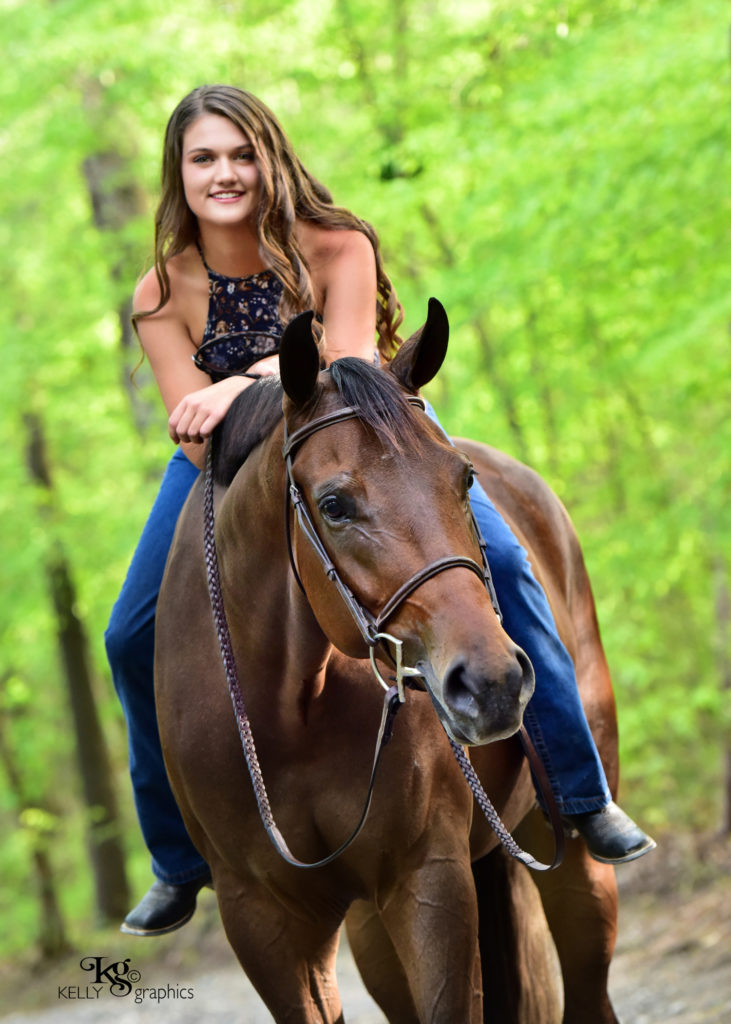 During the last year of competition, at shows across the United States, 18-year-old Grace Oyer, of Fort Myers, Florida, says she has learned a lot, most courtesy of her trainer, Stephanie Armellini.
"Stephanie has helped me to figure out how to use my feet and hands more at the same time then one more than the other," she explained. "She has helped me to conquer stuff that I've really been having trouble with and doesn't show that's she frustrated even if she is."      Grace admits she gets easily frustrated with tasks she has yet to master.
"If things are not working out while I am riding, Stephanie is always there to just talk me through it and tell me to calm down that everything is going to be fine. Her best advice is that 'there are always bumps in the road, but, in the end, it always works out.'"
This year under Armellini's gentle guidance, Grace is partnered with a new Hunter Under Saddle contender, Chics Dig This Tail (aka. Stretch), a 2013 bay gelding, sired by by Good I Will Be and out of Elite Mover. Grace has been showing Stretch this year in Youth Hunter Under Saddle and the Limited Non-Pro Hunter Under Saddle while Stephanie shows him in Green and Limited Open Hunter Under Saddle classes.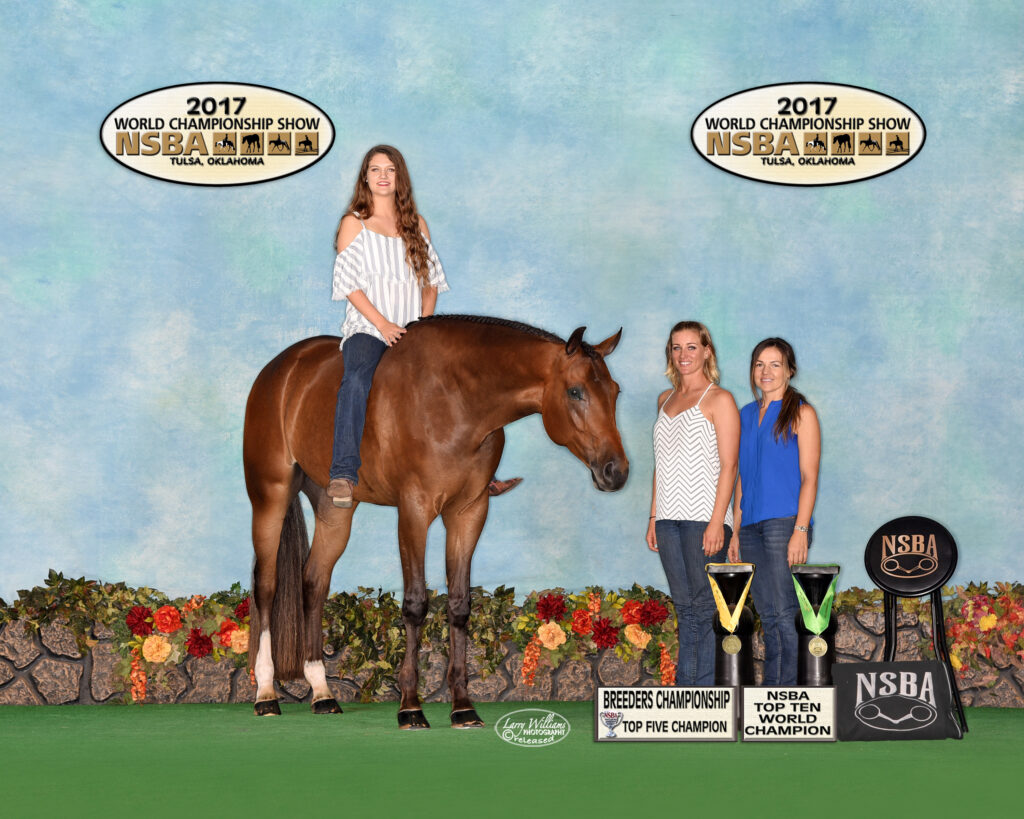 "Stretch has the best personality ever, which is amazing because he is so laid back," Grace noted. "He loves the Nature Valley Oats 'n Honey crunch bars and always knows when he hears me opening the wrapper that he is about to get his favorite treat."
This past August Grace accomplished one of her most lofty goals, placing at the AQHA Youth World Show. Together she and Stretch claimed seventh place in the Level 2 portion of the Hunter Under Saddle and ninth in the Level 3 class. From there they went on to the National Snaffle Bit Association's World Championship Show, where they placed sixth in Youth Hunter Under Saddle and third in the BCF 4-6-Year-Old Limited Non-Pro Hunter Under Saddle. Meanwhile, Armellini finished third in both the Green Hunter Under Saddle and 4-6-Year-Old Limited Open Hunter Under Saddle. Next, they travel to Columbus, Ohio for the Quarter Horse Congress where Grace will show in the Youth Hunter Under Saddle and Stephanie will be in the irons for the Green Hunter Under Saddle.
Even though Grace says Hunter Under Saddle is her favorite class to ride, she got her start showing in all-around events, before concentrating on a single event. Before Stretch was purchased, Grace showed a 2008 bay roan gelding by Just Me Only and out of A Good Luv named Justa Good One in Showmanship, Horsemanship and Western Riding.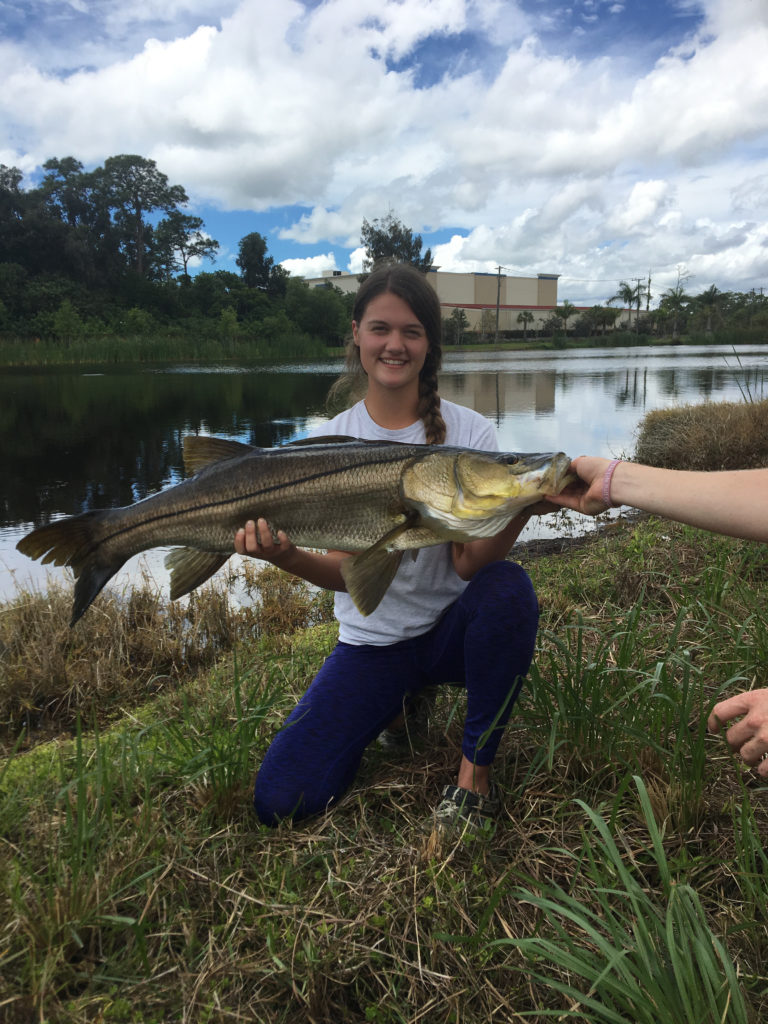 Grace was introduced to horses 12 years ago by her father, Dennis Oyer, and she instantly fell in love. She began showing locally in Florida and at small AQHA circuits. Her mom, Kari, and older sister, Lauren, also have been very supportive of her passion.
"My dad rode when he was a kid and wanted me to get involved when I was younger too," Grace explained. "It was just sort of a natural thing for me to keep going with it."
Grace graduated from Fort Myers High School this year and would like to attend College of Central Florida for two years before transferring to the University of Florida to continue her education.
"I want to be an equine chiropractor and acupuncturist because the body of the horse really fascinates me and I want to stay in the equine business," Grace said.
When she's not busy with her schoolwork or at the barn Grace enjoys going fishing. In fact, her biggest accomplishment outside of the show pen is the 40-inch snook she caught. She would love to one day visit Bora Bora because of all the beautiful scenery and ample fishing.