Source: Text by Corrine S. Borton • Photos by Ruehle Photographix and Shane Rux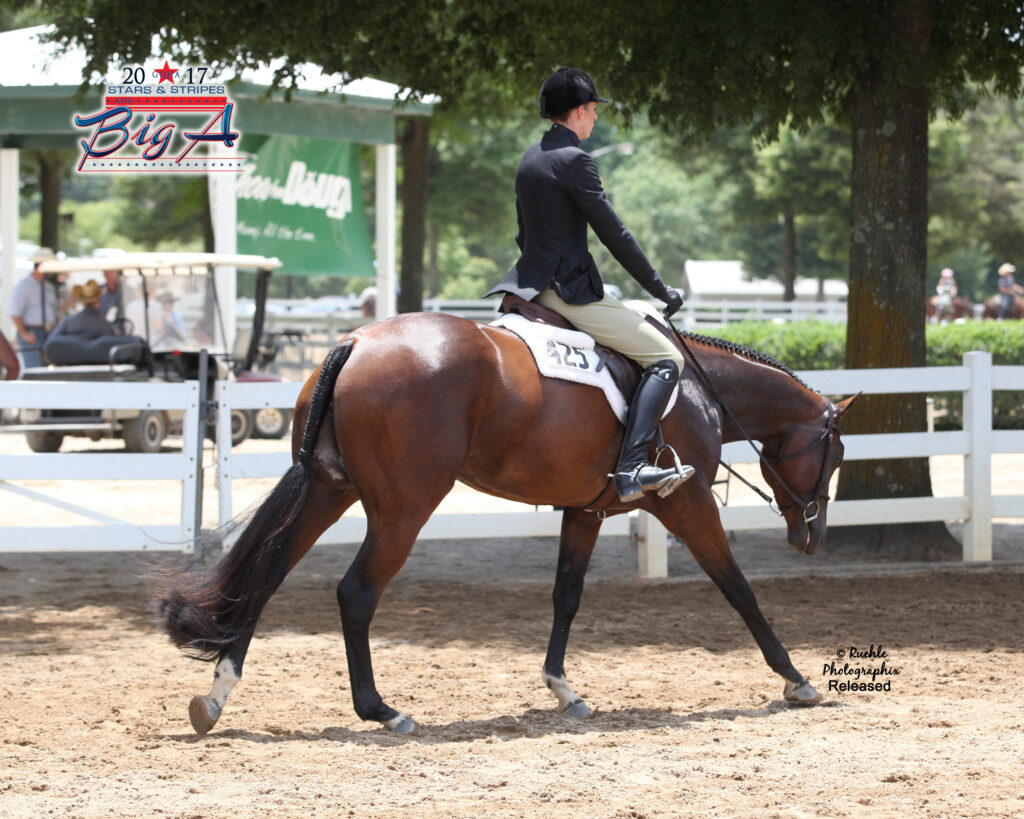 Julie Majernik used to insist she never wanted to be a horse trainer.
"Yet all I have done most of my life is train horses whether they be my own or me helping someone with theirs," said the Ohio native. "I always got asked to help or teach people to ride so that was another huge part of it for me."
The first job Majernik ever landed with horses was working for a Saddlebred trainer when she was just a teen.
"I would ride and drive the horses and ponies and even worked many shows," she said. "Then I rode several off the track Thoroughbreds in my friend's field for a local farm when they ended up coming home because they were not good enough to race. I would literally ride anything."                         Majernik and her friend spent many days breaking all their hackney driving ponies to ride bareback in the snow.
"I pretty much would ride any horse bareback and had no fear of ever falling off," she said.
Julie's parents bought her a registered Quarter Horse, which she boarded at a local stable and showed it in 4-H and open shows around Ohio. To help her save money Julie's dad built her a barn but her parents refused to pay for a trainer so the youngster had to do all her own training. While she waited for her barn to be finished Julie worked at Mark and Amy Watkins' place. With no financial help she didn't get to compete in many AQHA sanctioned shows but learned quickly to buy, train and sell at a profit to make money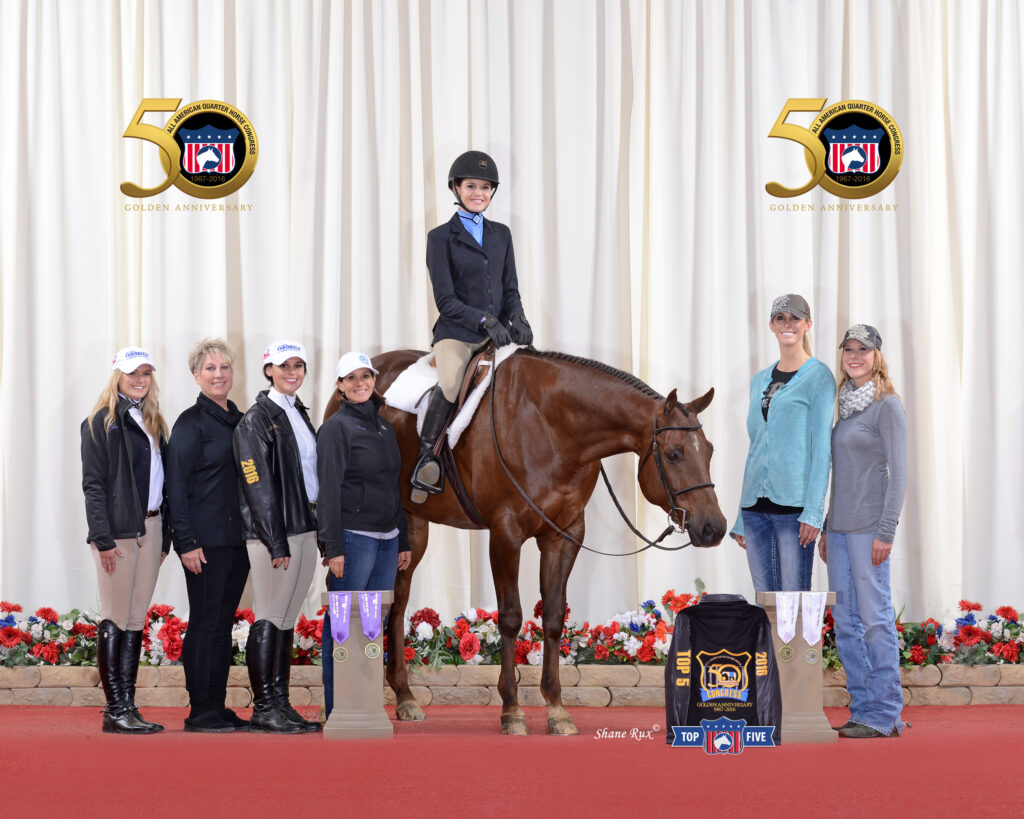 After high school Julie attended Youngstown State University, where she earned a degree in Marketing in 2003. She landed a job she loved working in retail marketing for Time Warner Cable but was laid off after the company was restructured eliminating several positions. Having worked for many trainers, including Rick & Heidi Cecil and Sue Stocker over the years, Majernik decided to call Hank Clason when she found herself without work, and asked him if he could use help riding. For the next year she rode at his place.
"I will forever appreciate him allowing me to ride with him and helping me," she said. "I would always get lonely riding at home by myself."
It was during that time that Julie established Julie Marie Show Horses out of her dad's farm in Ellsworth, Ohio.
"I keep adding on to my place because I outgrew it my first year I was training," she laughed. "I have three barns with 30 stalls in all. I have a 75-by-180 foot heated indoor riding arena; a 125-by-225-foot outdoor sand pad, six pastures and adding more; and I'm working on making my old indoor into a round pen. I also have a vet and farrier area, two indoor heated wash racks, then another indoor/ outdoor wash rack.
Majernik's program focuses on the preparation of horses for Hunter Under Saddle and Equitation classes and she also starts young futurity prospects.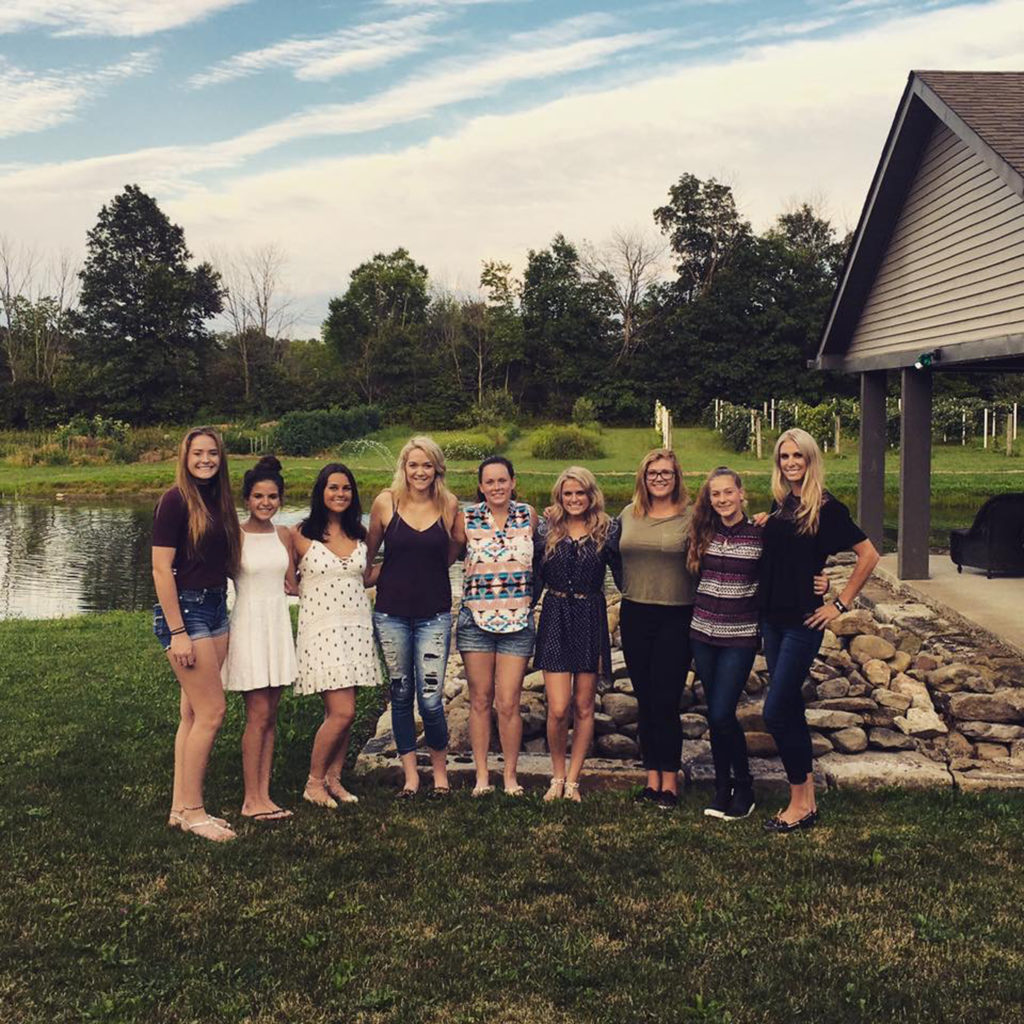 "I really spend a lot of time figuring out each horse's level of talent, personalities and learning style," she said. "I learn a lot about them in the first 30 days of training, then evaluate them each month."
Majernik pays close attention to what is easy for the horses in her training program, what is hard, what they like and what they don't like.
"I'm always working on ways to get them to learn and maintain what I'm working on," she explained. "I think it's so important to figure out each horse and taking my time when I get a new one in."
Over the years Majernik has had the opportunity to work with horses like PSY Krymsun Shadow, Moonwalking Willy, Sweet Bella Notte, VS Slomo and One Fine Detail. In July, she piloted Huntin Only Blue to wins in both the Premier Quarter Sires and Show For Dough 2-Year-Old Open Hunter Under Saddle classes, held at the Big A Circuiti n Georgia.
Her clients have earned countless high-point titles, Superior awards and circuit championships. They have also placed in the Top 10 at the Congress and qualified for the AQHA World Shows.
When she is not at a show, Majernik enjoys working out, rollerblading, biking, running and spending time with her boyfriend, Chris Solvesky.
"When I have time, I do like to pamper myself so I can often be found taking care of my nails, hair or perhaps getting a massage," she admitted.
But Majernik always finds herself going that extra mile for her horses and her clients.
"I have my dad to thank for that," she said. "He instilled such a strong work ethic in me with whatever the task at hand is. He also exemplified a strong moral compass and values."
For more information on Julie Marie Show Horses you can call (330) 503-2662 or contact her on Facebook.