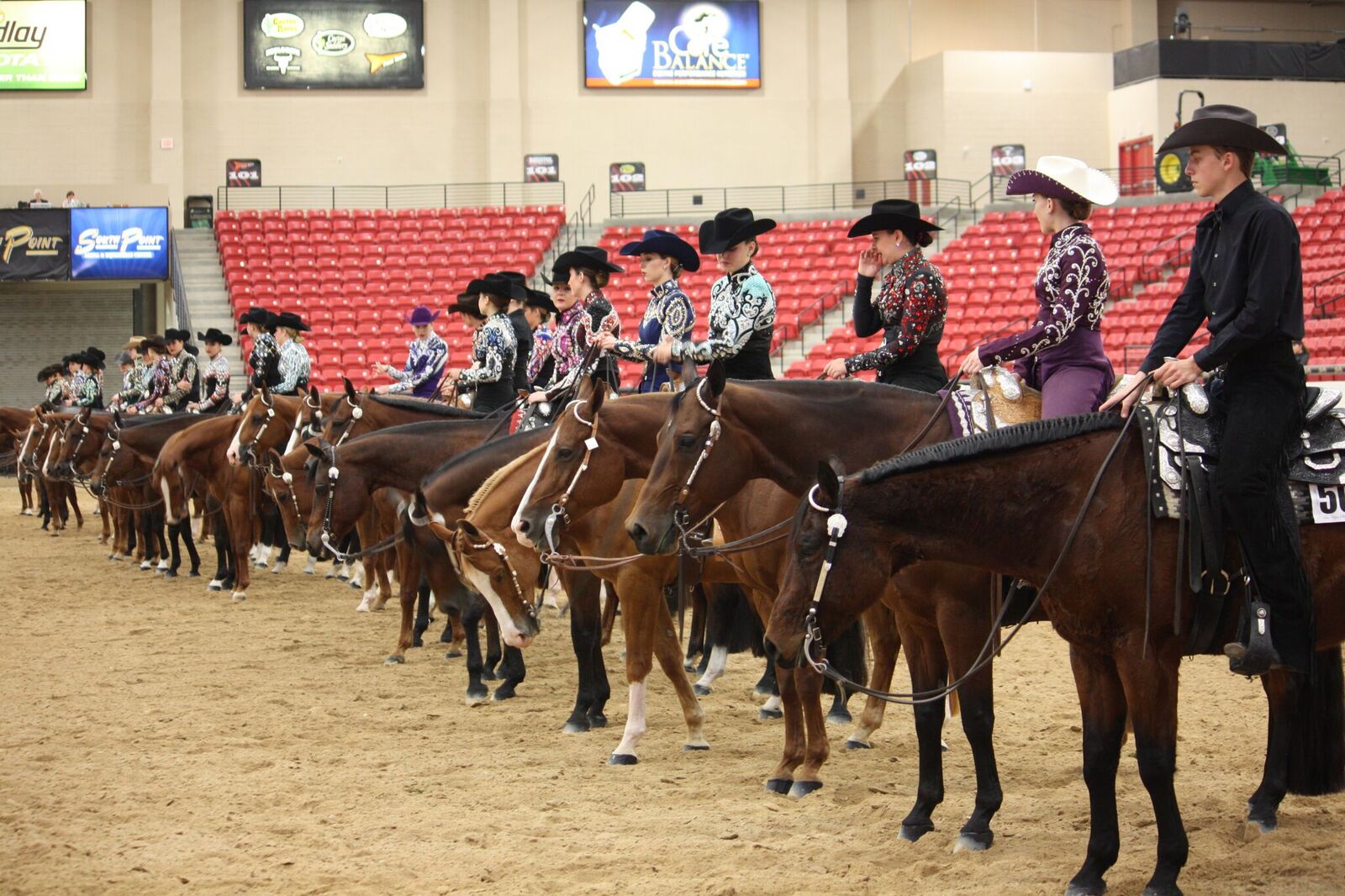 The Silver Dollar Circuit has solidified its February dates for next year.  Given the success of the past show and the benefits of having the Sun Circuit directly after, Director Jan Bruner has given the go ahead for next year's dates.  Starting on Friday, February 23rd and ending on Wednesday the 28th, the Las Vegas Silver Dollar Circuit will once again be held at its regular location in the amazing South Point Equestrian Center.
The show will run with a similar schedule as 2017, given last year's tremendous success.  Youth and Amateur events will again run over the weekend to allow for minimal time away from school and work.  The 2017 show managed to balance extremely large classes and utilize the three arenas at South Point to its benefit by creating days finishing for most as early as 4:00.  The benefit of having some arenas end so early allowed exhibitors time to enjoy all the benefits of being in Vegas and staying in the South Point, not to mention the additional time with friends and family.
"The Silver Dollar Circuit has always been known as the horse show vacation to which you can bring your family.  We have now managed to create a schedule that works so well that it gives our exhibitors more family time, more time to play in Vegas and more time to enjoy the amazing amenities that the South Point has to offer.  All of this while having the ability to win big points and great prizes" Bruner commented.
The follow up from this year's show has brought accolades for a well run and extremely fun show.  Most exhibitors are looking forward to a repeat of last year with the large classes, big points and levelling all working to their favor.    The 2018 dates are set, so if you haven't already, be sure to circle them in your calendar.  If you missed last year you are not going to want to make that mistake twice!
The Silver Dollar Circuit is the largest all-around circuit in the nation (providing no cattle, speed or reining events).  It is touted for its strong focus on exhibitors and sponsors.  Running for 41 years, this show pulls exhibitors from all over the nation to compete at the exceptional South Point facility. For more information about the show please visit www.silverdollarcircuit.com.