Source: Text by Katie Navarra • Illustration by Joselyn Leonhart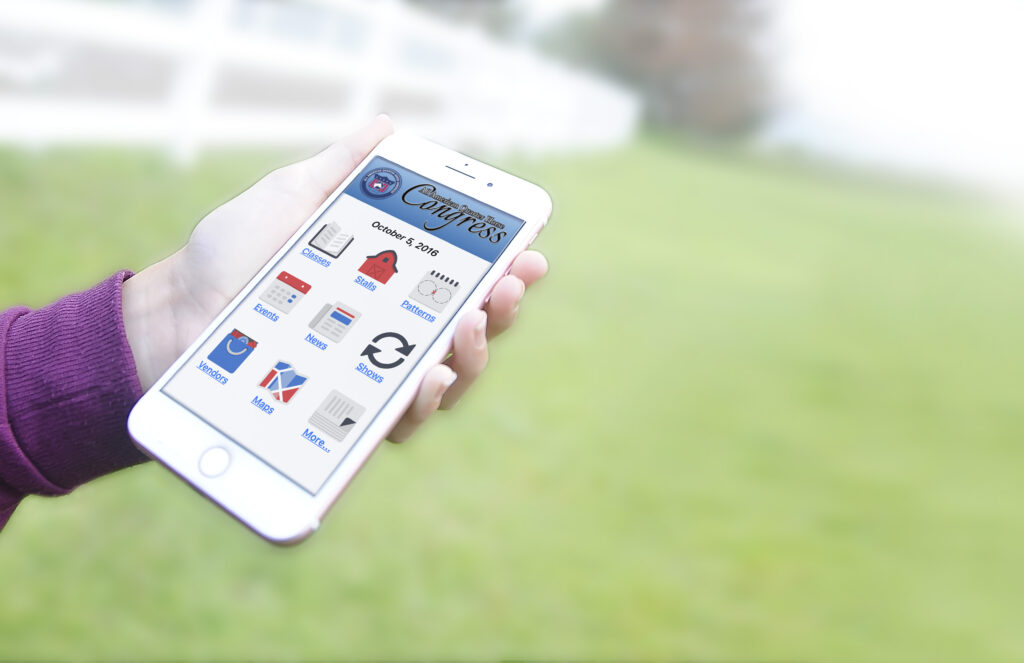 Regardless of how many times you've made the trip to the All-American Quarter Horse Congress it's nearly impossible to effectively navigate the event without help. With 26 days of classes, shopping and special events, a hand-written to-do list just can't cut it. The nearly month long show, offers almost every approved AQHA class and multiple divisions for each class, that's a lot of details for any exhibitor to keep track of. For trainers with multiple clients in numerous divisions and disciplines, it can be a challenge managing the details. Those details are critical on site, sometimes simply getting there is half the battle.
Smartphones simplified transportation and daily activities. A simple call or text message can connect horses with rides and update someone in the barn area as to what is taking place in an arena. Social media took it one step further, allowing exhibitors and trainers to instantaneously share win results or leverage the power of their network for ride sharing. Both considerably streamlined the details needed for a successful experience.
Apps make it even easier to juggle endless details. When apps first appeared, the tagline "there's an app for that," was used to encourage download and use. Now apps are an integral part of everyday life.
Here we highlight some apps that help horse owners get information on everything from selling a horse to arranging transportation and even getting to your class at a show on time.
Available in the iTunes and GooglePlay stores.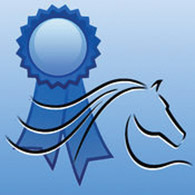 Horse Show Tracker
The All-American Quarter Horse Congress can be an overwhelming event for trainers, exhibitors and spectators alike. Keeping track of the details from the daily schedule to the order of go, patterns, results and the vendors on the exhibit hall floor can be challenging. The Horse Show Tracker app has revolutionized the experience for all participants.
"The Horse Show Tracker app literally puts everything at your fingertips, class list, order of goes, school schedules and even live scoring of classes," said Crystal Marshall, a New York based trainer. "It is super easy to use and keeps you informed as to what is going on in each arena."
The Horse Show Tracker was first launched for the 2014 Congress. At that time, it was only for iPhone users and there were 5,633 downloads that first year, said Kathy Trask of FunnWare Development, the company that created the app.
In 2015, FunnWare Development released a beta version for Android devices and introduced new features for the iPhone version in 2015. By its third year, both the iOS and Android platforms had access to all the same features.
"There were more than 13,500 downloads across both platforms in 2016," she said.
The power of the app extends far beyond class listings and orders of go. The event schedule defaults to the current date when it is opened. But it can also be viewed by discipline so you can find any halter class and when and where it's running.
"Draws/Splits are posted to each class as soon as they are generated by the Congress staff so it saves a trip to the wall where they get posted," Trask said. "They actually hit the app sooner than they are posted on the wall."
Individually run classes show the scratches and results as they are input by the office or the judges so you can tell what draw is going on – each is time stamped as to when the last time it was updated.
"Exhibitors use this to make sure they are in the warm up pen at the right time," Trask said. "We had an exhibitor tell us that she used it while she was doing her homework (she was a college student) so she could work up until the last moment."
In classes decided by a score or a time, the leaders can be tracked in real time. In Reining and other classes with many exhibitors, you can tell the bubble score for the eventual awards so exhibitors, their families and trainers can know if, and when they should head back to the arena, she explained.
The actual competition is only one piece of what riders need to know. It's critical to know when the rings are open for schooling. The app includes the night riding schedule, which is updated each day by Congress staff so that exhibitors and trainers can check it late in the day to see where they can go once the show is finished.
"There are also special deals and exclusive discounts throughout the show in the vendor section," Trask said. "The app does include a basic list of all the vendors in the trade show as well as maps of where they are located."
The Congress is currently the only event Horse Show Tracker is available for, but that is likely to change for next year. In August, Trask attended the American Quarter Horse Association's Youth World Show to test the viability of the app for that event. "Assuming all goes well, the 2018 AQHA World Shows as well as L1 Regional Shows will be on the app," she said.
In 2018, the app will be available to show managers that use Horse Show for Windows to run their shows – "Each will then decide if it's useful for their individual shows and put it out there. Both American Paint Horse Association World Shows will be on the app in 2018 and most likely the National Snaffle Bit Association's World Championship Show," Trask said. The NRCHA and ABRA both use Horse Show for Windows to run their respective world shows so Trask anticipates having those shows on the app moving forward as well.
"As a trainer, it helps keep you organized especially when you have multiple clients showing in different events," Marshall said.
Free – Available in the iTunes and Google Play stores.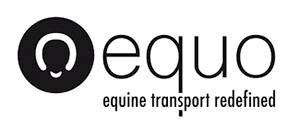 Equo
The weeks leading up to a major event, social media is filled with requests for moving horses from point A to point B. Now trainers, owners and exhibitors alike have an opportunity to find a ride with an app called Equo.
"It's a mix between Uber and Expedia for horse people," said Juan Palacio, CFO and CMO of Equo.
"Equo began nearly three years ago following several bad experiences trying to ship horses with reliable, safe and fair pricing," Palacio said. "The only options available were to ship the horse and hope for the best or buy a truck and trailer and drive them."
"Neither of the two options were satisfying; one was too risky and the other one too expensive," he said.
That experience prompted Palacio to create a solution, now known as Equo. Equo assembled an all-star team of vets, competitive riders, transportation experts and horse owners, a collective of know-how, expertise and state of the art technology to create the most advanced horse transportation platform in the world.
In March, the Ohio Quarter Horse Association announced Equo as a new Corporate Partner for the 2017 All American Quarter Horse Congress.
It is designed to connect horse owners, trainers and riders with shippers all around the United States. The app allows users to request a ride from any starting location to any destination within the US and Canada while also providing an instant free quote for their trip.
Once the trip is requested, Equo connects the user with the most appropriate driver for their needs. Payment is completed with credit card so there is no hassle for the user or the driver, and it guarantees payment.
"It's sort of like having a travel agent for shipping horses," Palacio said.
During transportation, the app allows users to follow the exact location of their horse through a live tracking feature. Users and drivers may contact each other at any point during the trip. When the trip is completed, users will receive a notification from the Equo app.
Palacio explained that the app is designed to fit last minute, pre-planned and ride-sharing requests through three tiers of service.
Equo Rush: Designed for moments requiring immediate action, Equo Rush provides access to on-demand drivers ready to make emergency travel a smooth experience.
Equo Planned: For the planners who have scheduled events within weeks or months, Equo Planned lets uses take full control to schedule rides in advance.
Equo Pool: Users may share a ride with others while still making it on time! Equo Pool rides stay within 100 miles of the original route. This is the best way to get the horse to a desired location at a lower cost.
Equo is accessible on iOS and Android devices. To use the service, download and open the app. Then create a profile for the horse. The user will be asked to identify where the horse is located, where it is traveling to and the date for travel. Once Equo assigns the users trip a driver, users will see the trip on the upcoming Trips tab. Clicking this tab will allow users to see the driver's information as well as his/her equipment.
"As soon as the user presses request, they will receive a price. There is no need to wait two weeks for a quote," Palacio said.
Much like Uber, Lyft and other ride sharing options for humans, Equo provides drivers an opportunity to earn income for accepting a passenger, in this case a horse. Once a driver has been screened and accepted, he/she can receive trip requests based on current location.
"There is a screening process for drivers that include a background check and approval of the rig that will be used," Palacio said. "And we require that the drivers know about horses."
Free – Available in the iTunes and Google Play stores.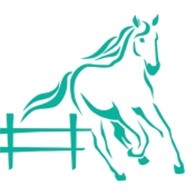 The Sales Paddock
Looking for a prospect for next year but you don't want to travel too far? The Sales Paddock app could be a big help to you.
You don't need to be in front of your computer to manage your sale horses anymore. Sales Paddock makes buying and selling horses as mobile as you are.
By connecting buyers and sellers by location or at horse shows, we make the sale process more targeted and organized. Set up one personal profile that can switch between being a buyer and seller.
As a Seller you can :
Add pictures and videos saved on​ your phone, or taken within the App
Link YouTube videos in the description of your horses
While at horse shows, send a ride alert to buyers when you are going to ride horses at horse shows
Set up multiple farm locations or check your horses into popular shows so buyers can find your sale horses wherever you are
Edit your profile to add more details about your farm including farm logo and description
Share horses to popular social sites to create more exposure
Track how often buyers are viewing and saving your horses through in app analytics
As a Buyer you can:
Find horses "Around You" based on your location or search horses at popular horse shows
Filters allow you to see only the horses you are interested in
Save horses that you are interested in a Wishlist. Horses saved in your Wishlist will be eligible for Ride Alerts from sellers
Chat within the app with sellers of the horses you are interested in
Share horses on social networks or privately via text or email
Click on a seller icon to see all horses available from that seller
Scroll through multiple pictures and videos on horse listings
Free – Available in the iTunes and Google Play stores.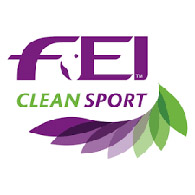 FEI Clean Sport
Did your horse get cast in his stall just 12 hours before he is scheduled to show? Need to know if it's legal to administer some pain relief? Early in 2010, the FEI (Fédération Equestre Internationale) launched the FEI Equine Prohibited Substances Database and website at http://prohibitedsubstancesdatabase.feicleansport.org.
For iOS users, this free application is available for download. The application features similar functionality to the website with a design that prioritizes mobile devices. iPhone and iPod Touch users can access the FEI Equine Prohibited Substances Database from the palm of their hand. The application requires that users connect to the internet through a cellular or wifi signal. ​
The purpose of the FEI CleanSport Prohibited Substances Database is to make a clear distinction between the use of routine, legitimate medication and deliberate and calculated doping to affect a horse's performance; the FEI has published Guidelines to assist treating and team veterinarians. Inappropriate use of substances is also a threat to the health and welfare of the horse. The purpose of this database is to help you identify prohibited substances under FEI regulations. Information such as a substance definition, common usage, and common trade names are available.
You must be aware that the list of trade names is not exhaustive, but it reflects the most common trade names in various countries. The trade names used may be different in your country. Therefore, it is imperative you always use the database to check for active substances rather than trade names. Although FEI has taken all reasonable care that the information contained within the Website is accurate at the time of publication, no representation or guarantee (including liability towards third parties), expressed or implied, is made as to its accuracy, reliability or completeness.
Free – Available in the iTunes and Google Play stores.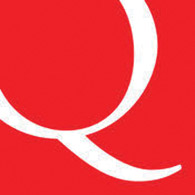 AQHA Rules
Wondering if using baby powder on white legs is legal in American Quarter Horse Association competition?
The current rules and regulations of the AQHA are available on your smartphone in an app simply called AQHA Rules.
AQHA is the world's largest breed registry and equine recreational organization, with more than 5 million American Quarter Horses registered worldwide and AQHA membership, in excess of 300,000. AQHA international headquarters in Amarillo, Texas, issues and maintains the pedigrees and registration records of all American Quarter Horses, and oversees various programs and incentives – including races, shows, recreational activities and supporting sponsorships – that promote America's oldest distinct breed of horse.
Now you can have all the rules governing shows, racing, membership, and registration right at your fingertips.
Go straight to the section you need with the easy-to-navigate menus.
Jump quickly to related rules by tapping the links embedded in the rules.
Free – Available in the iTunes and Google Play stores.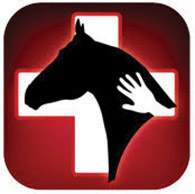 Horse Side Vet Guide – Equine Health Resource
Do you have questions about your horse's health? Search for answers in HSVG, a massive & constantly growing database of equine health info – conveniently available to you "horse side."
HSVG was created by Doug Thal DVM DABVP, a lifelong horseman & veterinarian who has practiced exclusively equine veterinary medicine for over 20 years and is board certified in equine practice.
HSVG provides helpful information about equine health from the moment you notice a problem with your horse – My Observation. It contains practical advice, suggested skills, and questions to discuss with your vet.
HSVG is of value in an emergency and non-emergency, and it helps you distinguish between the two. HSVG also contains dozens of high quality instructional videos, and other media designed to enable you to become an active participant in ensuring your horse's good health.
HSVG is not a substitute for your local equine veterinarian. It does not, and cannot, anticipate and address all the subtle variations and unique circumstances associated with your horse's health. That is your veterinarian's job.
Cost $4.99 – Available in the iTunes and Google Play stores.