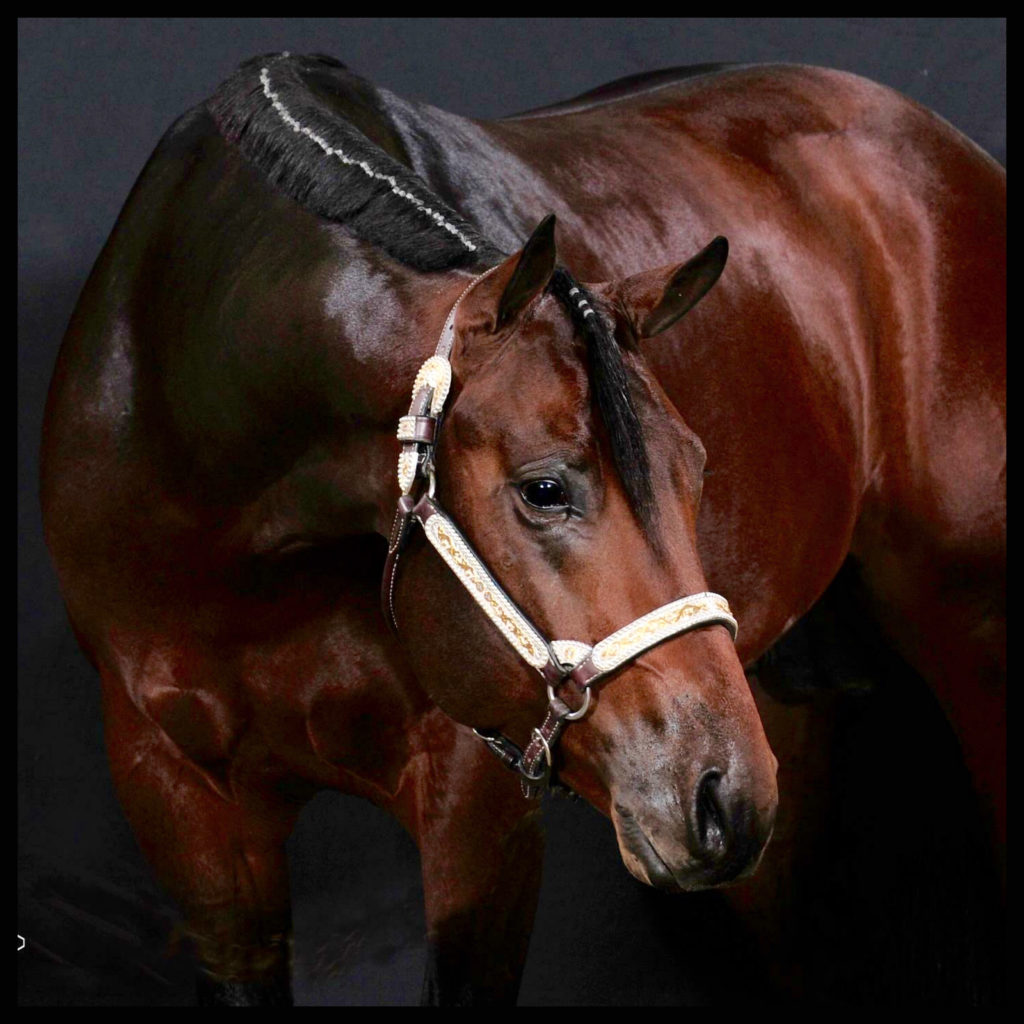 AQHA World and Congress Champion sire Batt Man has new owners and he will be standing the 2018 breeding season at Joan Schroeder's Kiowa Ranch in Collinsville, Texas, it was announced this week.
Trevor Barnes and Jack Creditt, both of Ohio, are now the owners of the 2006 bay stallion, sired by Good Version and out of Custom Maid Rodder.
With Barnes in the saddle, Batt Man won a Congress Championship in the 3-Year-Old Limited Open Western Pleasure in 2009. He has produced multiple AQHA World Champions, Congress Champions, NSBA World Champions and futurity winners.
Some of his winning offspring include: Good To B Me, Supermann, JBLLWonder Woman, Lopin Radical and How Bout That Batt.
"Jack and I are both ecstatic to be 50/50 partners on this horse," Barnes said. "He already has a great production record so we are really looking forward to the future."
Barnes has a long history with Batt Man and pledged to stay focused on his success as a sire.
"I picked him out in the pasture," he recalled. "Watching him go from a yearling, to a show horse and then to a successful stallion has been really rewarding for me."
Batt Man will stand the 2018 season at Joan Schroeder's Kiowa Ranch in Collinsville, Texas. He has tested 5 Panel Negative and will stand to a full book of mares for a Congress Special stud fee of $1,850 if booked by Oct. 31, with discounts offered to multiple and repeat mares.
"I'm so excited to have Batt Man here for next year," Joan Schroeder said. "He was a fantastic show horse and has quality bloodlines to make a great sire. He is good boned, has good feet and a great personality and is passing all that on to his babies."
If you are interested in breeding information you can visit Kiowa Ranch online by Clicking Here or contact Joan Schroeder by phone at (940) 727-3475 or email at joan@kiowaranchtx.com.