Source: Photos by Kelly Graphics and AE Photography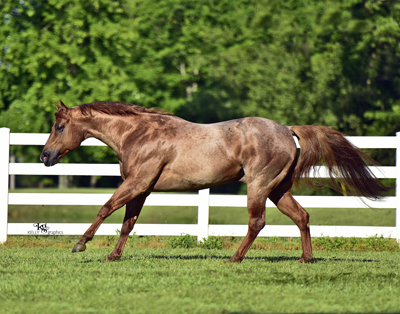 Penn State University is the proud new owner of American Quarter Horse Association (AQHA) stallion, Red White N Good, thanks to a generous donation by Becky and Craig Bailey, Batavia, Ohio.
The Baileys, who own and operate Bailey Farm LLC, met on Wednesday with Dr. Terry Etherton, chairman of the Department of Animal Science; Brian Egan, Penn State Horse farm coordinator and Equine Science instructor; and Dr. Edward Jedrzejewski, staff veterinarian to discuss exciting news for the Penn State Equine Studies breeding program.
The announcement comes just two months after PSU announced the passing of its 10-year-old stallion, PSU Dynamic Krymsun, who was bred and raised in the Penn State program thanks to a donated One Hot Krymsun breeding 11 years ago. PSU Dynamic Krymsum, out of Dynamic Zippo (by Dynamic Deluxe) had been loved by many who had been a part of his success at PSU and by outside mare owners. It was unclear how the program would proceed without "Rocky" or a young son of his to carry on.
When Egan spoke with Becky Bailey by phone in September, the conversation started with the thought that the Baileys might possibly donate another breeding to One Hot Krymsun.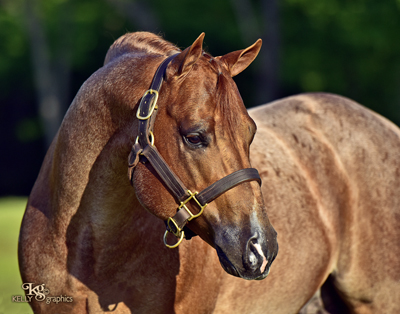 "I realized I might have a possible solution to the program's dilemma that would result in immediate benefit without the investment of many years," Becky said.
She and Craig decided to make a gift of Red White N Good, the 2009 red roan stallion by Zippos Mr Good Bar, to the PSU Equine breeding program as a part of their plan to trim their own breeding program significantly.
"Irish" is out of Krymsun Jet Set, the dam of
One Hot Krymsun, three-time AQHA World Champion and seven-time Congress Champion/Reserve and a long-time Leading AQHA Sire,
Good Luck Girl, Congress Masters Champion, a top earning pleasure mare, and dam of Congress Champions and Reserves,
Repeated In Red, Reserve Congress Champion and sire of Congress and World Champions,
Krymsun Hot Invite, Reserve Congress Champion, Multiple Congress and World Show Top 10, and dam of Top 5 Congress Placers,
Dont Skip Krymsun, Congress top 10 and dam of Mr Sherlock Holmes
And several other top placing mares and geldings.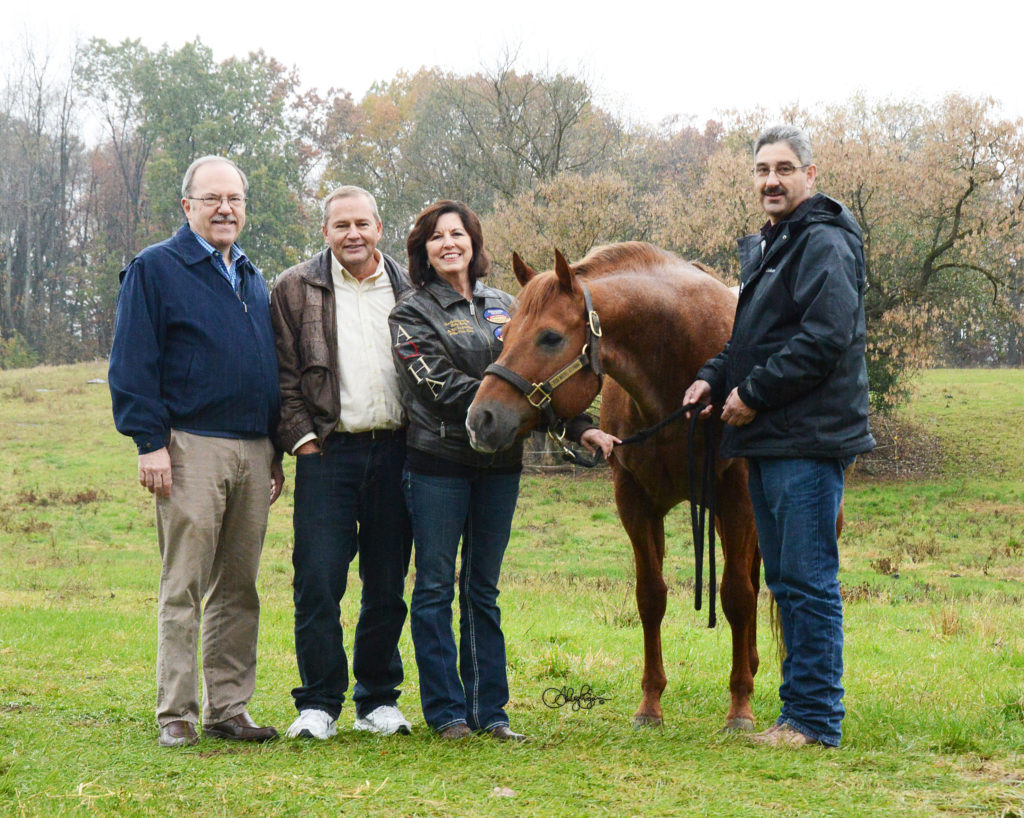 Irish's first foals are hitting the show pen now. His first foal to show, out of a very limited foal crop of 2-year-olds, has already earned close to $50,000 in just four months.
"This one and others are proving that his genetics will not disappoint mare owners." Becky said.
The Baileys also realized that the best way for PSU to promote Irish in its program would be to have a 2018 foal by him. This led them to also donate A Pretty Big Deal, now carrying a Red White N Good foal. The 2010 bay mare is sired by One Hot Krymsun and out of Art I Pretty, AQHA Reserve World Champion in Amateur Hunter Under Saddle. Both the horses were bred and raised at Bailey Farm and represent some of the best breeding the industry offers.
"Everyone at Penn State is extremely excited to have a stallion as high quality as Irish to continue moving our breeding program forward," Egan said. "Losing Rocky was very difficult because he was a part of our family, but we also left wondering where we would turn to fill the hole he left. Not many stallions are as quiet and easy to handle which allowed our students to safely learn. Our time spent with Irish gives us confidence to move forward. In addition, introducing a mare with the pedigree of A Pretty Big Deal to our broodmare band instantly improves our genetic base."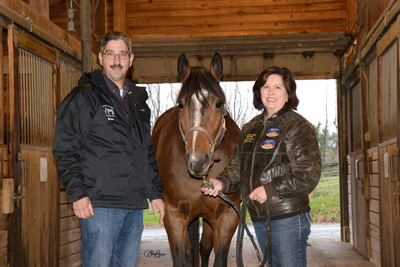 The Baileys are equally excited.
"I can't tell you exactly what led to this donation," Becky said. "As I thought about it, I know we have been blessed by God with some very good breeding and show horses, but we have only been given them to use and care for, for a time. God owns them and he planted the seed to share them with Brian Egan and students at PSU. I know they will take great care of them and we will look forward to reading about their continued success in the PSU breeding program."
To learn more about the Penn State program visit http://animalscience.psu.edu/facilities/horse
You can also visit Bailey Farms on Facebook or One Hot Krymsun on the web at www.krymsun.com