Source: Text by Corrine S. Borton • Photos by KC Montgomery and Kelly Barnes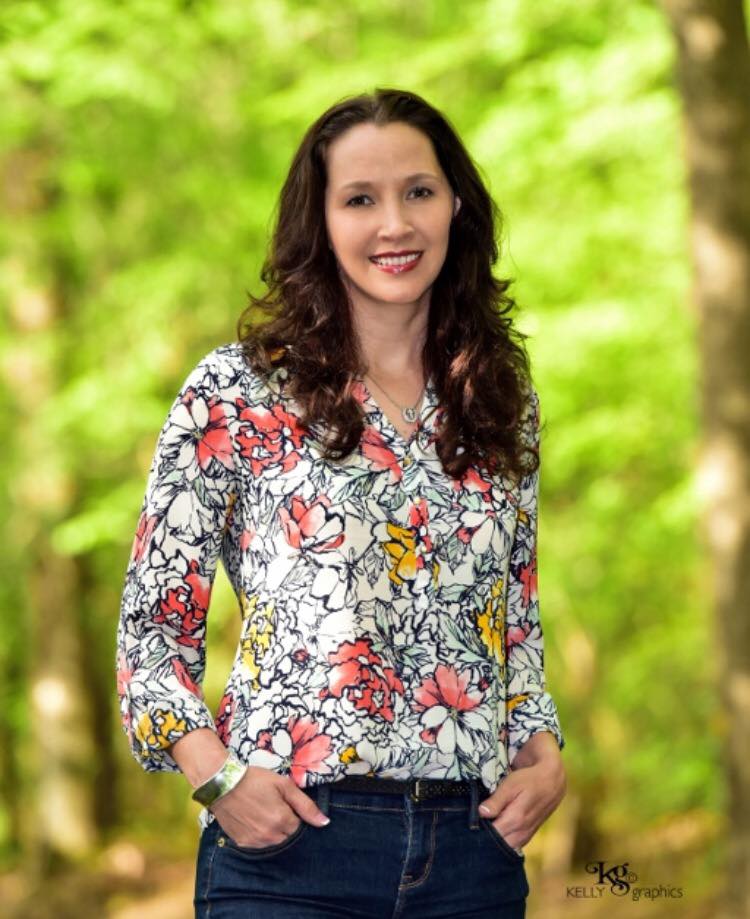 For amateur competitor Jackie Pohlman, of Huntersville, North Carolina, there is nothing like the 3- Year-Old Hunter Under Saddle competition.
She loves watching it and even more, she loves showing in it.
"This class always features the up-and-coming stars," she explained. "They are all usually fresh and happy to go around the pen."
It doesn't always work out that way but this year Jackie is getting the opportunity to compete in her favorite class with a 2014 bay gelding named Sunshine N Whiskey.
"He is named after the country song 'Sunshine & Whiskey' on Frankie Ballard's second studio album of the same name," she said.
Pohlman's trainers, Carl and Trisha Yamber, of Roberta, Georgia, found Sunshine N Whiskey, sired by Hot N Blazing and out of Luke At Peek A Boo, for her early last year at the Tom Powers Futurity in Michigan.
They spent most of last year getting together as a team and have been competing this year in 3-Year-Old Non-Pro Hunter Under Saddle and Amateur Hunter Under Saddle classes at AQHA shows and NSBA futurities. Trisha Yamber is also showing Sunshine N Whiskey in Green and Novice Horse Hunter Under Saddle classes.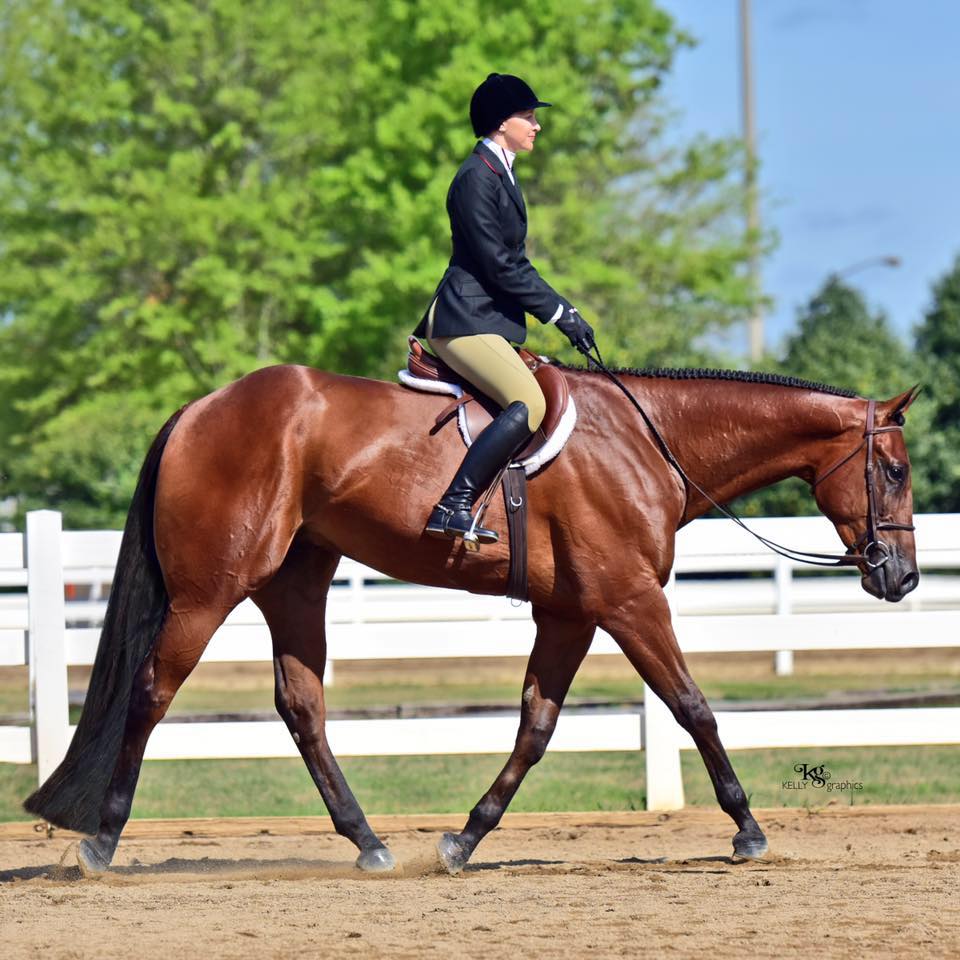 "My goal this year with Sunshine N Whiskey is to have great rides and get our names called out," Pohlman said.
While she considers herself competitive in the ring, Jackie said that even more, she enjoys spending time with her horse show family.
"We have a great time," she said, "and that's just as important to me."
Pohlman's favorite show is the National Snaffle Bit Association's World Championship Show in Tulsa, because, she says it offers so many classes and caters to the futurity horse.
But, she honestly enjoys all shows. She likes the competition and the atmosphere and feels it's the responsibility of every horse show competitor to contribute to the good of the industry.
"I think as current exhibitors we have to make sure we are always aware of how we are treating the newcomers," she said, "We should always encourage them and be friendly. Horse showing can be intimidating and feel not overly friendly. It is our job to be brand ambassadors for AQHA and welcome new people so the sport grows."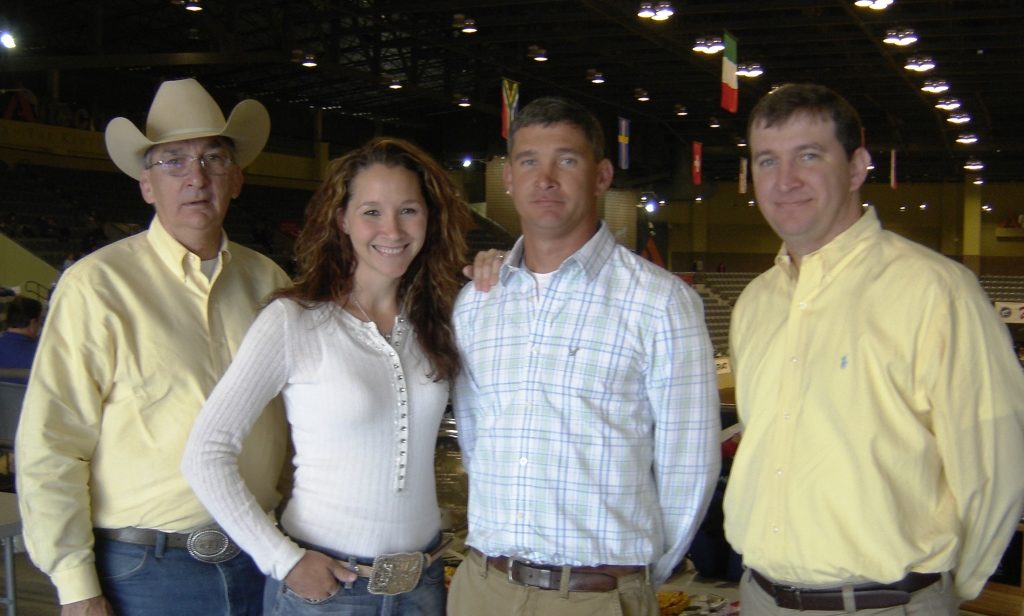 Born in Ohio, Pohlman grew up in a horse show friendly family in Georgia. Her parents, Ken and Sue Copenhaver, met at a show.
"My parents met when my mom was just 17. They both grew up showing horses," she explained. "My dad has been an AQHA judge for 40 years. I have been riding ever since I can remember."
Pohlman's first show horse, Tru Gravy, was a bay mare who Jackie says could "jog a hole in the ground." Together they showed in 4-H and AQHA sanctioned shows.
As a youth Pohlman teamed with Revs Dust Buster, a 1984 bay gelding by Mr Reveille and out of Kick N Dust. Together they earned over 200 AQHA Hunter Under Saddle points.
Pohlman attended Wesleyan College, in Macon, Georgia, where she majored in Communications and earned a Bachelor of Arts degree in 2004.
That same year, Jackie started dating Jim Pohlman, whom she met the year before while working at a NASCAR race in Atlanta.
By December they were married and Jim still works in NASCAR, as Research and Development Coordinator at Chip Ganassi Racing.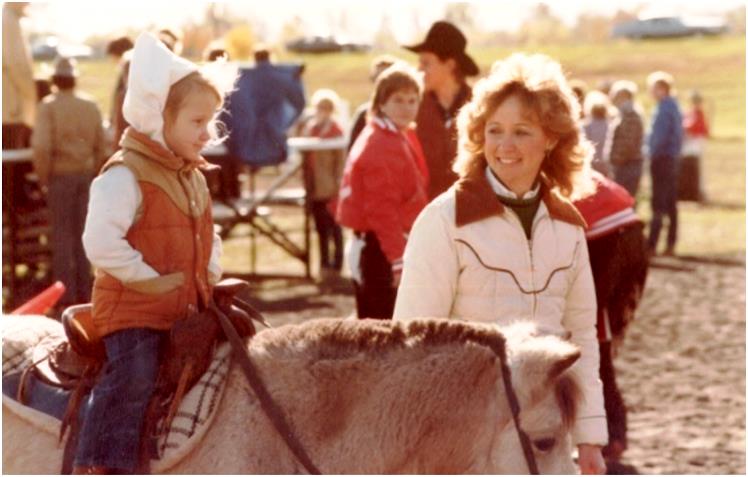 Jackie returned to her passion of showing horses and in 2010 Pohlman earned a NSBA title in the 2-Year-Old Non-Pro Hunter Under Saddle at the association's World Show aboard Hot N Dreamy, a 2008 chestnut gelding by Hot N Blazing and out of Dreamin Ali. After that she rode Hot N Dreamy's full sister, Hot Look N Dream in Amateur Hunter Under Saddle events, earning numerous circuit awards.
Jackie says no one has had a bigger influence on her show career than her father.
"I have always looked up to him as a judge and he has a great eye," she said. "He was my teacher and coach all the way through my youth years. He has an uncanny amount of faith in my ability to do well on a horse."
Pohlman's job as National Account Manager for Armstrong Flooring keeps her busy but when she's not at work or at a show she enjoys spending time with Jim and her best girlfriends.
"We love to go antiquing and find old treasures," she admitted. "I also love to cook and bake."
Jackie also treasures time spent on vacations, like the one she and Jim took to Maui in 2012, where they had the opportunity to stay in a house right on the beach. They plan to take a trip to Alaska next year.