Source: Text by Courtney B. Ament • Photos by Kelly Graphics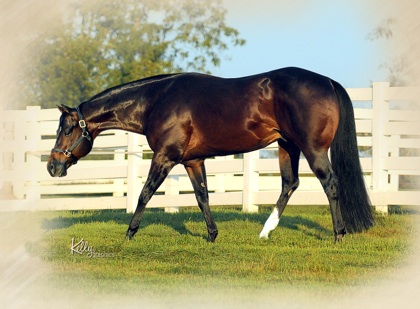 Brogan Thompson of Vidalia, Georgia has announced the acquisition of American Quarter Horse Association World and Congress Champion sire Potential Career.
"I had been quietly looking for a stallion for the past year, but I couldn't find anything that made me happy and excited," Thompson said. "After giving up on finding the right stallion for my program I saw that Potential Career was offered to the public. I knew the minute I got off the phone with Clarice (Cooper) that he was 'the one'."
The 1996 stallion by AQHA Reserve World Champion Potential Investment and out of AQHA Reserve World Champion Fancy Career never made it to the show pen himself due to an injury he sustained as a 2-year-old, but that has not stopped him from becoming a successful sire. Potential Career is the sire of multiple World and Congress Champions, Reserve World and Reserve Congress Champions and has foals with earnings in excess of $175,000 and 3,800 AQHA points. Some of his most accomplished foals include: World Champion Investment Signal, Reserve World Champion RR Forever Yours, RWC All Locked N Loaded, RR Downtomylastdime, RR Make Your Move and NSBA World Champion RR Make It Happen.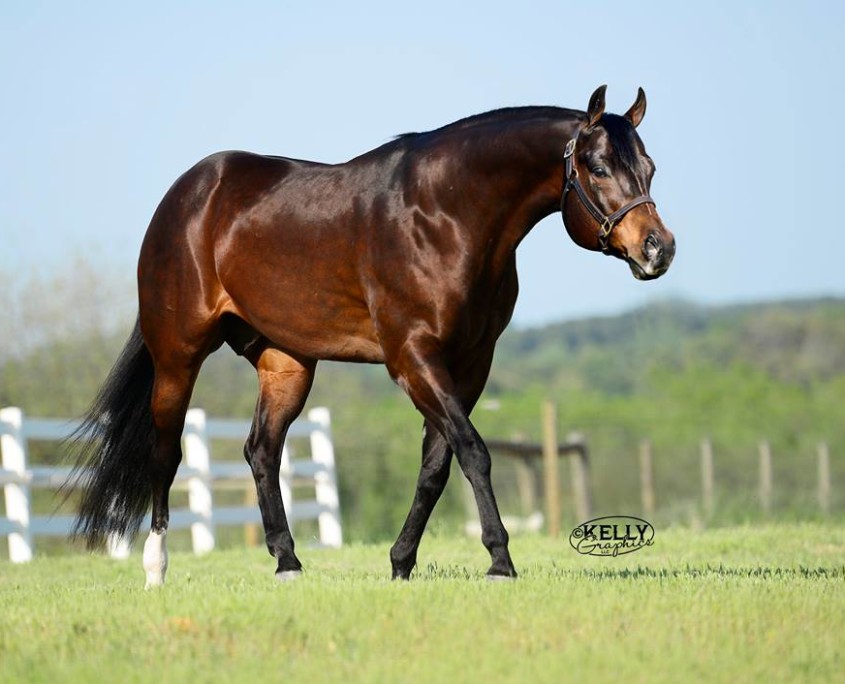 "I have always been a fan of Potential Career and I always thought he was a very underrated sire," Thompson explained. "Being around a couple of his foals and seeing what his daughters have been producing made me a fan of him. I also admire that he has had great success with foals showing in the halter, pleasure and hunter under saddle. I knew he would cross well on most all of my mares and he would be an asset to our program."
Potential Career will stand the 2018 breeding season at DT Ranch located in Lakeland, Florida under the care of Don and Tracy Besnier. He will stand for a stud fee of $750 as well as $350 for collection and shipping fees. Thompson says he will be enrolled in the National Snaffle Bit Association's Stallion Incentive Fund and she is looking into getting him nominated to the Premier Quarter Sires as an incentive to mare owners.
Don Besnier has been breeding for over 30 years. He is an accomplished breeder and exhibitor being involved with some of the greats such as Seven S Majestic and Bears Raisin Kane. He currently operates on 10 acres which includes an 8-stall barn with an office, all equipment associated with breeding, hot walker and five paddocks. Besnier will be standing five stallions in 2018- Potential Career, The Big Chex, An Awesome Cool Kid (AQHA WC), Electric Cowboy and Te Totally Image. All services related to breeding are done in-house. The farm is equipped to collect, ship and freeze semen, culture, and breed mares on fresh, cooled or frozen semen.
For more information on Potential Career or for breeding information contact Brogan Thompson at bthomps8@stallions.abac.edu and watch out for his Facebook page coming soon.