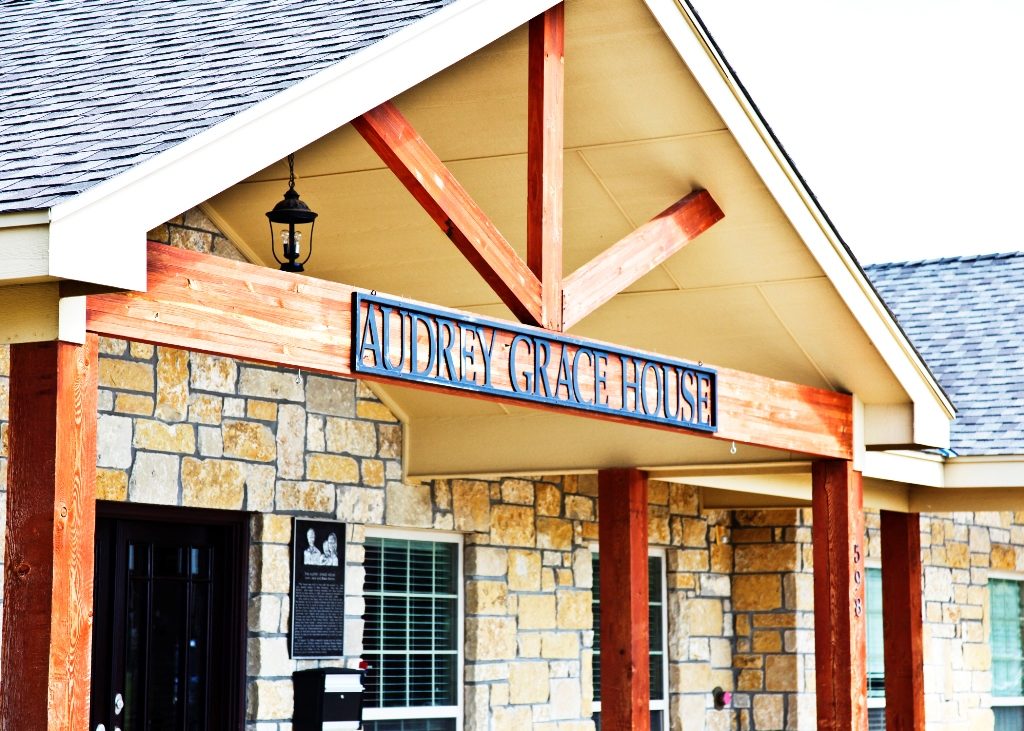 The 16th Annual Audrey Grace Auction opened today and will run until  5 p.m. (EST) on Sunday, Dec. 17. The auction helps raise funds for the New Horizons Audrey Grace House in Abilene, Texas, part of the Community Center of Care, which provides residential treatment services to children, ages 5 to 17, suffering from emotional, behavioral, and attachment or relationship problems.
InStride Edition has donated a full page, full color camera ready ad to the auction that can be used any month in 2018 so act now!
The stallion roster of donated breedings includes star-studded sires like Extremely Hot Chips, Huntin For Chocolate, VS Goodride, Batt Man, Lazy Loper, VS Code Blue, VS Flatline, Only In The Moonlite, Repeated In Red, Good Machinery, VS Code Red, A Touch Of Sudden, The Next Detail, Blazing Hot, One N Only, Scenic Impulse, Certain Potential, HBF Iron Man, Certainly A Vision, Iresistable Sudden, DGS Replicated, Invite The Artist, Willy Be Invited Strutin On The Range, Zipped Cash, Nite Moves, Taken, All The Wild Details, Hez Plum Poison, HeyHowYaDoin and PR Tells A Tail, just to name a few.
Turnout Blankets, Equine Omega products, custom chaps and a gift certificate to Harris Leather and Training DVDs are just some of the items that are offered to the highest bidders.
Jane Backes, an AQHA and NSBA breeder and competitor, from Dallas, Texas, started the auction after she and her husband, Leon, lost their daughter, Audrey Grace, at birth in 2002. Since then the auction has raised over $750,000 through the online bidding event and the Backes family matches the money raised, making the total raised $2,000,000. Thanks to sizable additional contribution from the T. Boone Pickens Foundation and the Reese Jones Foundation, the dream for the Audrey Grace House became a reality in 2009 when the first children moved into the facility.
"Each year, the auction raises more than $50,000, every penny of which going directly to the Audrey Grace House," Backes said.  "Our daughter's memory will be long lived helping children in hard times find nurturing and therapeutic care, in the home named after her. Please know it takes a team effort to accomplish this.  Not one donor or bidder, but a family of caring individuals coming together for a common goal – putting children first."
Thousands of children are victims of abuse. For over 47 years, New Horizons (non-profit 501© (3)) has provided services to "at-risk" youth and developed a reputation as the benchmark for offering quality, continuum-of-care treatment services for those kids with the highest level of need. Services include residential care, foster homes, therapeutic group homes, family services, adoption programs and emergency shelter. The goal is to serve children and their families closer to their homes. New Horizons' Community Centers of Care will serve as residential treatment homes for children who are Audrey Grace Benefit Auction considered the highest risk. The Audrey Grace House is the first of these centers
Check out this year's auction at: http://www.pleasurehorse.com/content/audrey-grace-auction/#.VmmdFGCYGMj
To bid on the InStride Edition ad click here: http://forums.pleasurehorse.com/phj_forum/messages
To learn more about the Audrey Grace house visit http://www.newhorizonsinc.com/home