Source: Text by Corrine S. Borton • Photos by Sarah Rosciti and Bryan Nigro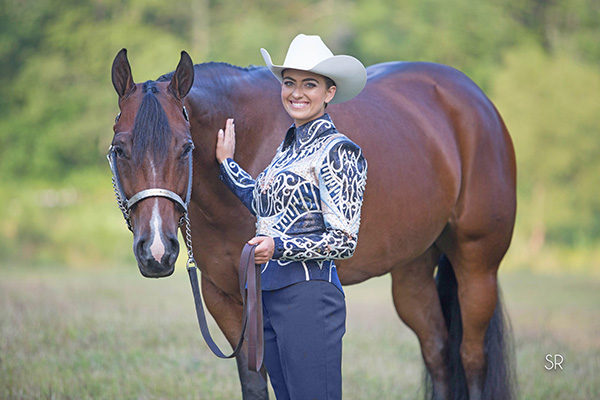 As a young girl growing up in Vancover, Canada, Taylor Kungle got her boots dusty in Pony Club and eventually worked her way up to AA level competition at Hunter/Jumper shows. She traveled up and down the west coast to compete in Equitation finals- even competing in the Maclay finals in Kentucky and the Foxfield Medal finals. In college, she rode for the Connecticut College Equestrian Team, serving as team captain her junior and senior years.
But now, Kungle is turning her attention toward All-Around competition in the American Quarter Horse Association. She got hooked after working with Ryan Burnett and William and Tara Green Buckley, of Buckley Quarter Horses in Preston, Connecticut.
"I met Taylor when her collegiate coach had her call us to give her some lessons in Horsemanship to sharpen her up for the Intercollegiate riding competitions," Burnett said.
Now, just a year later, Kungle is all in. She got her feet wet in AQHA competition at the Region 6 Championship Show where she placed in the Top 5 of L1 Amateur Western Pleasure with VS Code Maroon and 13th in L1 Equitation aboard Only Blue Excite Me. Teamed with One Special Version, a 2011 bay mare by One N Only and out of A Special Version, Kungle placed 13th in the Limited Division and 14th in the Open Division of Amateur Aged Halter Mares at the 2017 Quarter Horse Congress in her first visit to that show.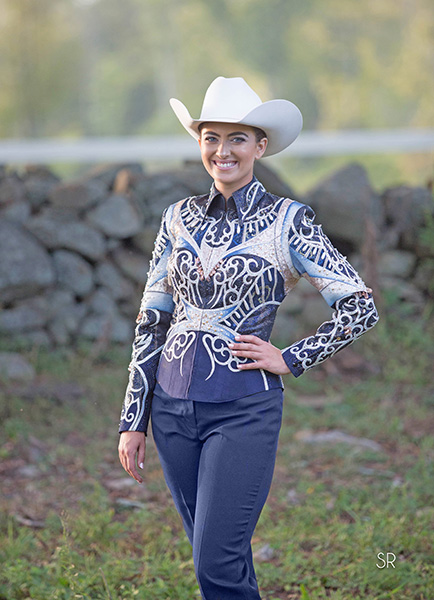 While at the Congress, Kungle purchased what will be her new show partner, Relaxx Monn, a 2013 bay gelding by Lazy Loper and out of Good Looks Are Vital (a full sister to Vital Signs Are Good).
Relaxx Monn has already enjoyed tremendous success,
winning numerous circuit championships in Western Pleasure with Pat Heeley in the saddle and in Hunter Under Saddle classes with Vicky Holt in the irons.
Burnett says Kungle has what it takes to be a top All-Around competitor. She never gives up and she's always smiling.
"She always keeps a positive outlook and never leaves the show pen without a smile no matter what the outcome," he explained. "If she has a great ride she looks at me and says 'that was fun.' And, if she has an off ride she looks at me and says 'that was fun, ha ha.'"
While her trainers finish preparing Relaxx Monn for Kungle to show in Showmanship, Horsemanship, Equitation, Western Pleasure and Hunter Under Saddle, Kungle will continue to show One Special Version. She will compete at the Florida winter circuits, the Arizona Sun Circuit as well as the Silver Dollar Circuit in Las Vegas. She has her sights set on the AQHA Level 1 Championship Show in Wilmington, Ohio, and she will compete for the title of Quarter Horse Congress Queen representing Connecticut.
"I feel the Queen program is a phenomenal leadership program unique to AQHA," Kungle said. "I love how it gives queens the chance to serve as a mentor for children, something I was lucky enough to have in the horse world growing up, which I think is invaluable. I also love how this program allows contestants to perform for much charitable work, and be an advocate for AQHA on a national level."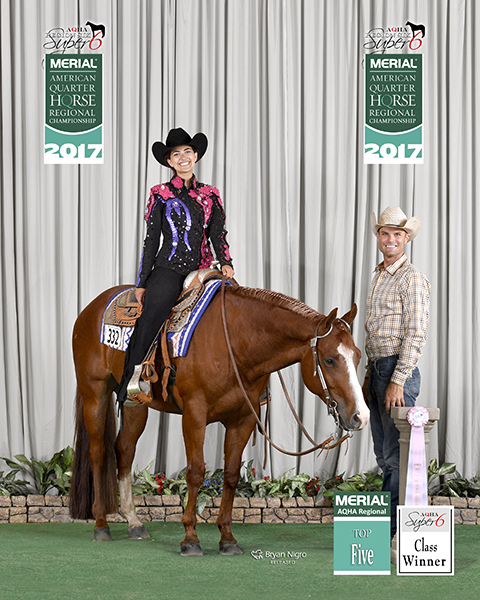 While Kungle admits she is competitive by nature, she says what motivates her to show is her love for horses.
"I am so incredibly proud of all my horses, and I pride myself on the level of care that they receive, so for me showing is about having the chance to showcase the athleticism and beauty of my horses," she said. "Regardless of the results of the show, the most important thing to me is that my horses tried, and that they are healthy and happy."
And Kungle has had the chance to show many great horses in a wide variety of venues, starting when she was just a child in Lead Line and Walk-Trot classes.
Kungle's first "real" show partner, and one she considers her best, was Vivaldi, a 16.2 Dutch Warmblood gelding.
"He packed me around the Children's Hunters, winning championships for me up and down the west coast at Bend, Thunderbird, and Hits Thermal," she said. "He was very special to me."
Her next show partner, Cherkin, an 18-hand Warmblood, helped Kungle master Equitation. Together they qualified for several Equitation finals, including ASPCA Maclay Finals at the Kentucky Horse Park.
In 2013 Taylor, the daughter of Maureen and James Kungle, graduated from Crofton House School, a preparatory school in Vancouver, British Columbia. She began studies at Connecticut College in New London as a Religious Studies major, while competing on the Intercollegiate Horse Show Association (IHSA) Team.
"This role was valuable to me as it provided me with the opportunity to meet so many new trainers and competitors, as well as serve as a mentor to those who were just learning how to ride," she said. "The experience opened my eyes to what it takes to successfully run a barn, put on a show, and let me experience western competition for the first time."
During her junior and senior years Kungle served as team captain.
"I cannot say enough positive things about the IHSA program, which allows students to ride for affordable prices, something I am passionate about," she explained. "I also loved the connections I made, something that is essential to me in the horse community. I have always enjoyed forging relationships within my fellow competitors, some of whom have turned out to be life-long friends, in the USEF community. I look forward to making those same connections on the Quarter Horse circuit."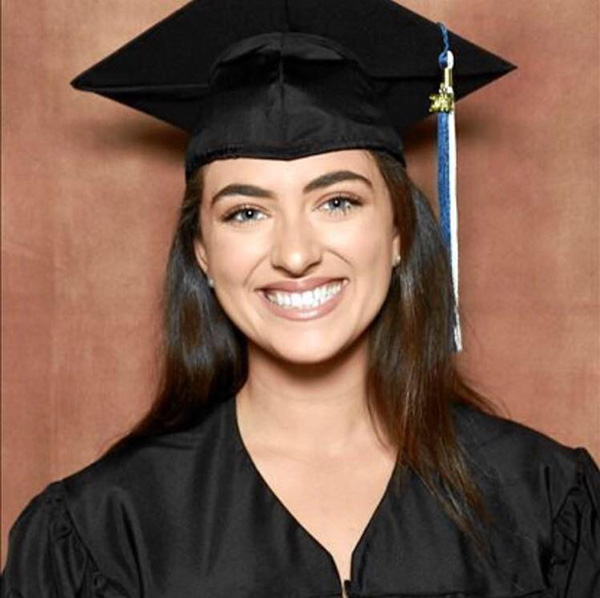 Kungle graduated from Connecticut College last May and is now working toward a Master's degree in Religious Studies at Columbia University in New York City.
She spends all her time either in school in New York or in Connecticut riding. Kungle has recently purchased Gio Candio, a 2012 bay gelding, that she has started in some smaller training hunter classes. He joins her other hunter contender, Boston, a 16-hand chestnut Irish Sporthorse that she has shown to multiple championships in the 3'6 Amateur Owner Hunters.
Kungle says she has a lot of practice to get in before heading down to Florida for competition with her AQHA show partners as well as her jumping partners.
"I feel truly blessed that I have such amazing horses who try so hard for me," she said. "and a family and team that is willing to support me and my dreams."