Source: Text by Madeline Eaton • Photos by KC Montgomery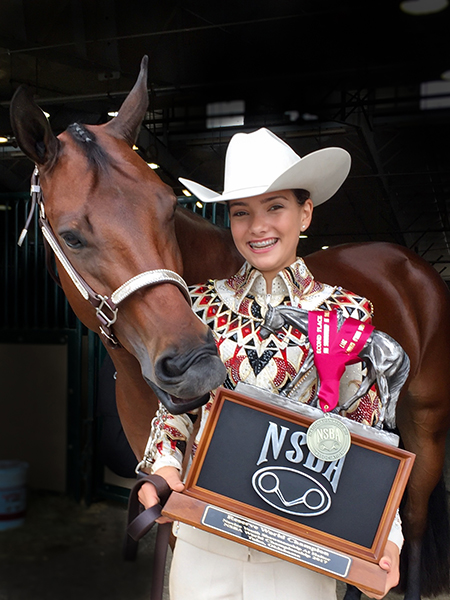 She may only be 14, but Hanna Olaussen loves to soar.
You could see it when she competed in gymnastics and now you see it when she steps into the show pen.
Born in Stavanger, Norway, the teen has yet to complete more than two years of school in the same district.
"I have attended both private and public schools in Norway, Houston, Katy, and San Antonio," says Hanna.
Hanna is currently a freshman at the Texas Military Institute, a private school in San Antonio. She will graduate high school in 2021, and hopes to attend an Ivy-League college.
"For as long as I can remember I've always said that I wanted to go to Stanford," she says. "My father and I visited the campus on a trip to California, and I fell in love."
After graduation, she'd like to be an IT Project Manager.
"I love the idea of working toward specific goals within a certain timeframe," she said. "However, my career goals have changed over the years, and will most likely change again before I graduate."
Hanna started riding four years ago, taking simple English riding lessons once per week when she lived in Europe.
"While I enjoyed it, I didn't really get into horses until I moved back to the United States," she comments.
Hanna received her first horse, Smart Like Bruce (aka. Bruce), for her 11th birthday.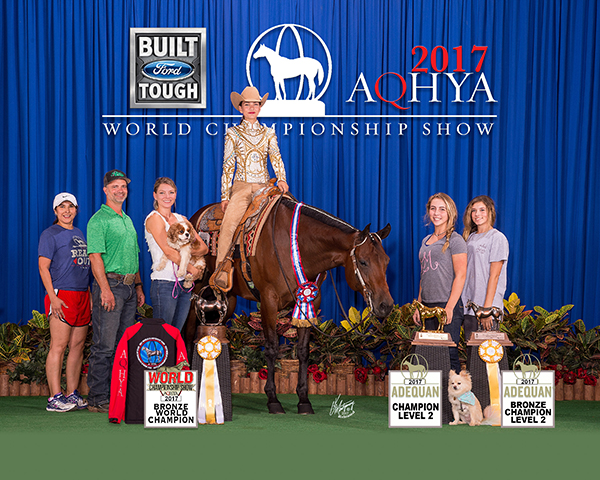 "My family and I had little knowledge of horses, and it didn't start out too well," she laughs. "After a fall and several bite marks, my parents decided to add an old and mellow Quarter Horse, Travelena Cody, to our family."
Fast-forward two years, when Hanna began taking lessons with Brad Jewett.
"After my first lesson, I knew I wanted to compete on the AQHA circuit," she recalls. Just later that year, she piloted A Classy Chex (aka. Ella), a 2005 sorrel mare by Zippo Pine Chex and out of Classy Investments, to a 10th place finish in the Novice Youth Western Pleasure at the NSBA World Show.
"I remember how excited I was to even have made the finals," she says.
Although she enjoys competing in a variety of different events, Horsemanship is by far her favorite.
"My favorite class to ride would have to be the Horsemanship, because it's judged on the rider's position and how the horse and rider are able to maneuver through a patter together as a team," she comments.
This year, Hanna is showing Wearin Only Moonlite (aka. Moonshine), a 2011 bay gelding by Only In The Moonlite out of LDR Look My Way in Horsemanship, Showmanship, Equitation, Trail, Western Pleasure, and Western Riding under the guidance of Jewett Performance Horses.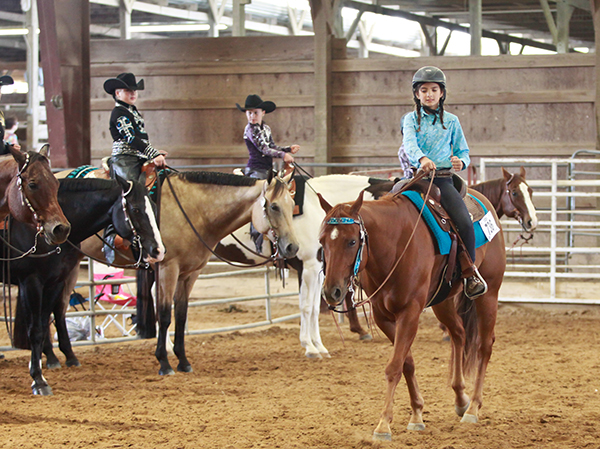 "Moonshine is a big goofball," says Hanna. "He absolutely loves peppermints and can hear you opening the wrapper from a mile away."
Though they've only been competing together since March, at this year's AQHYA World Show, Hanna and Moonshine won the Level 2 Horsemanship, and claimed third in both the Level 2 Western Pleasure and Level 3 Western Pleasure. Shortly after at the NSBA World Show, the pair received a third in Youth Horsemanship and a reserve in Novice Youth Showmanship.
At the All-American Quarter Horse Congress last month Hanna and Moonshine took home a Reserve Championship in Youth Horsemanship 12-14 as well as top 10 placings in NYATT Horsemanship, Youth Western Pleasure 12-14, Youth Showmanship 12-14, Level 1 Youth Showmanship 13 & Under and Level 1 Youth Hunt Seat Equitation 13 & Under.
Hanna lists her greatest accomplishment outside of the show pen as placing second at Nationals in Acrobatic Gymnastics in 2015.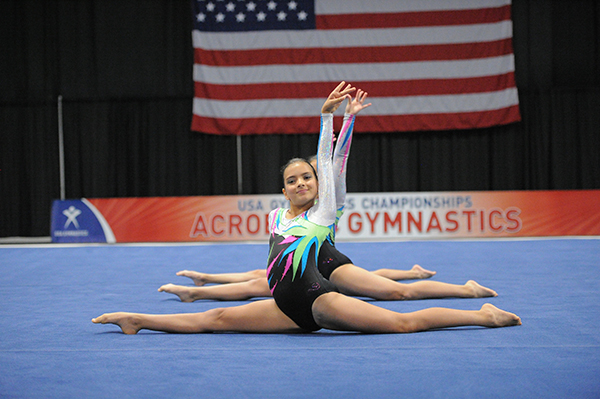 "I ended up leaving the sport soon after as there was not enough time for both horses and gymnastics," she said. "When I started out showing horses I felt like so many of my competitors had been riding their whole life, and I had a lot of catching up to do. Acrobatics required 15-plus hours of training a week, in addition to weekend competitions, leaving little time for anything else."
In addition to Moonshine, Hanna's family owns three more horses.
"They spend most of their time out on pasture," she said. "My first horse, Smart Like Bruce, is one of them. Then there's Travelena Cody, a 1998 chestnut gelding with a Cutting background, and Lopin for Kash, a 2012 gray gelding out of Lazy Loper that started out as a show horse before falling victim to an injury that ultimately ended his career."
In her spare time, Hanna enjoys reading, fishing, playing the flute, and participating in her local 4-H judging team.