Source: Text by Whitney Wilson • Photos by Eric Hardesty, Cody Parmenter & KC Montgomery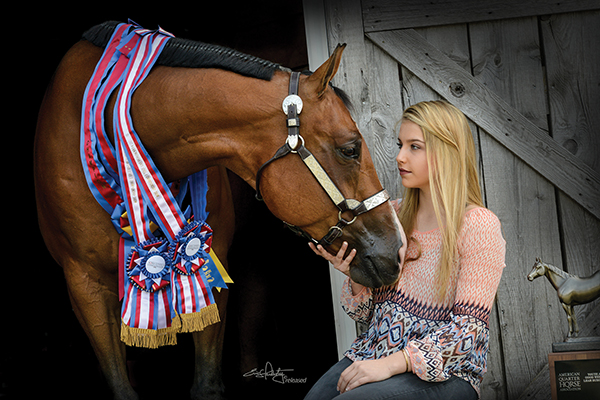 She's a fierce competitor in the show arena but outside the pen 19-year-old Leah Burgess is a big softy, especially when it comes to abandoned animals.
Burgess volunteers at her local Humane Society and has been known to bring home all sorts of pets.
"I have a crazy soft spot for abandoned animals, and I can't help it," she said.
But the pets that mean the most to Burgess are her show partners Star Trek Enterprise and Good Weekend.
Star Trek Enterprise (Gus) is a 2013 sorrel gelding by Iron Enterprise and out of Allocate N April. Burgess shows him in Youth Hunter Under Saddle and this year they have become quite the competitive team in both Youth and Non-Pro events.
At the American Quarter Horse Association's Youth World Show they placed sixth in the Level 2 Hunter Under Saddle and at the National Snaffle Bit Association's World Championship Show they placed fifth in the Breeders Championship (BCF) 4 to 6-Year-Old Non-Pro Hunter Under Saddle and 11th in Youth Hunter Under Saddle.
  "Gus has a huge personality, and reminds me of Clifford the Big Red dog," Burgess said. "He is just the sweetest thing and can always put a smile on anyone's face."
Burgess also competes in Hunter Under Saddle and other Youth events with Good Weekend, a 2010 bay gelding, sired by Good I Will Be and out of Weekend Odyssey 92. Together the captured the AQHA High-Point Award in Level 1 Youth Hunter Under Saddle in 2016 and won both the Rookie Youth Hunter Under Saddle and the Youth Performance Halter Geldings at the 2016 Level 1 East Championship Show. They followed that up with a Top 15 finish in NYATT Hunter Under Saddle.
These are among the achievements of which Burgess is most proud.
"I love it, because both Simon and Gus are great in the pen and make it so enjoyable," she said of showing them.
She credits her trainer, Colton LaSusa with always having her and her horses well prepared.
"Colton always pushes me to do my best inside and out of the show ring," Burgess said. "He has been such a great motivator and always makes sure I am ready for the show pen."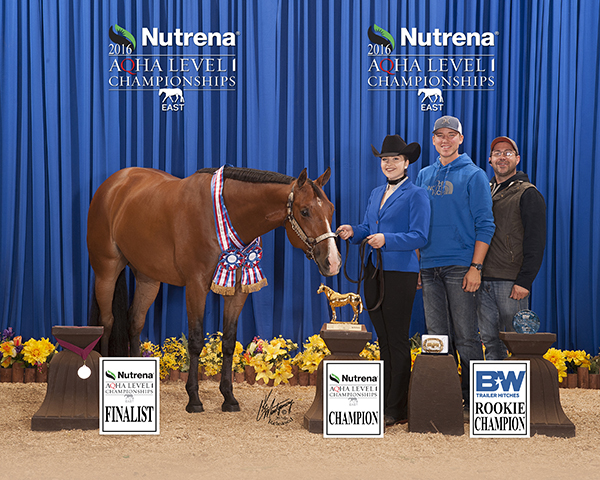 But it is Leah's sister, Olivia, who she credits with sparking her love for the sport.
"I fell in love when I would go with my sister to her riding lessons," she explained. "Soon enough, I was riding with her."
Burgess had her first taste of competition in Walk-Trot classes at Open and Quarter Horse Shows with a gray gelding named Scooter. But it's her love for horses that motivates her to continue showing.
"My boys' always give me their all, which pushes me to always give mine," she said. "My goals in and outside of showing are to always keep it positive, no matter what."
One of Leah's favorite shows is the Big A Circuit in Conyers, Georgia.
"We have gone the last two years and it is so much fun," she said. "The weather is always great and the grounds are perfect!"
The daughter of Glenn Burgess and Terri Calvert, Leah grew up in Killeen, Texas. After moving to Williamsport, attended Cochran Elementary. She is a 2016 graduate of Williamsport Area High School, where she was involved with the executive board and Key Club.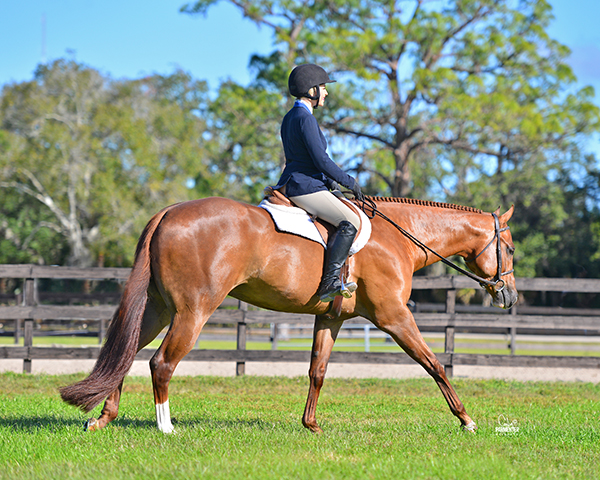 "I currently am not attending college and decided to focus on my last year of youth," Burgess said. "I plan to get my certification for the Project for Assistance in Transition (PATH) Program and focus on a career involving therapeutic riding."
When she is not showing, Burgess enjoys trips to the beach.
"If we have a long stretch of horse shows I somehow try to get a beach trip in between shows," she said. "My favorite vacation was a few summers ago where my family took an 11-day European cruise."