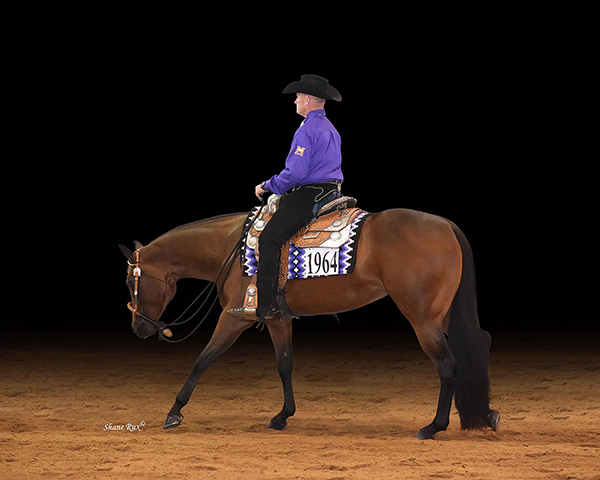 It has been said that "before something great happens, everything falls apart."
For Bobby Canady, a 40-year old farrier by trade, nothing could be more true.
Bobby grew up in North Carolina, in a conventional American family. He says he was always obsessed with horses.
"At one time, I had over 1,500 Breyer horses," he admitted. "No matter where I was – at a store or a flea market – I would find a horse," he said.
When young Bobby was 10, his dad traded a garage door for a pony named Spirit, a bridle and saddle, the whole nine yards. And, just like that, the family, which included brothers, Chris and Josh and sister, Crystal, became a member of the horse community.
"She was mean but I didn't care," Canady said. "I rode her every day anyway. My uncle, David Howard, had barrel horses and he started helping me with her."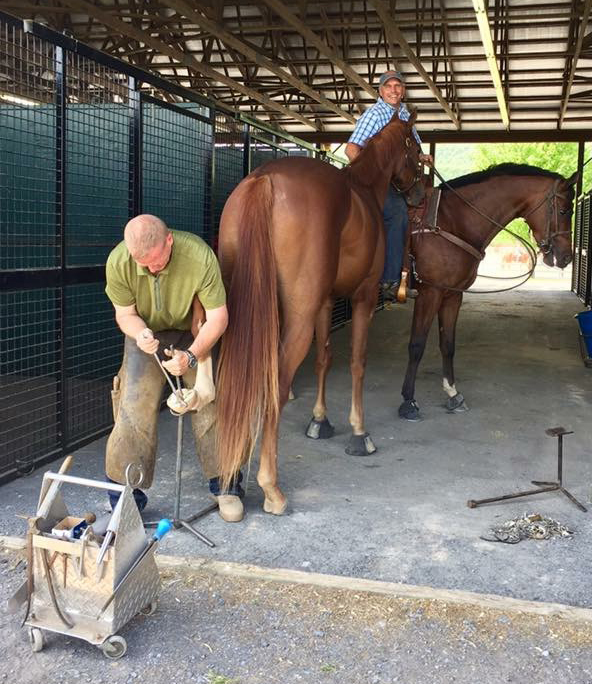 One pony led to two horses so the family could ride together and soon the Canadys were showing in 4-H events.
But that wasn't enough for Bobby. By the time he reached the age of 14 or 15 Bobby started convincing his dad to drop him off at American Quarter Horse Association sanctioned events all over North Carolina so he could watch them all weekend long.
"I would go watch trainers and then go home and try what I saw them do on my own horses," he said.
In school Canady played baseball and football. But he was always thinking about horses and how to spend more time around them.
"When I was 13, I was looking at Horse and Rider and one article had a list of occupations in the equine industry," Canady said. "Third on the list was farrier. The story listed the pros and cons as well as an average salary, and I thought 'hey I can do that.'"
Canady bugged his family's farrier to let him tag along until he gave in and Bobby ended up working as an apprentice for him for the next three or four years. When he turned 16, Canady enrolled in an eight-week-long farrier school in Martinsville, Virginia, during the summer between his junior and senior years of high school.
It was around that same time that Canady finally broke into the AQHA scene with DCB Pretty Woman, a 1990 sorrel mare by Flashy Zipper and out of Bar Leo Hanna, he bought in a sale in Richmond, Virginia.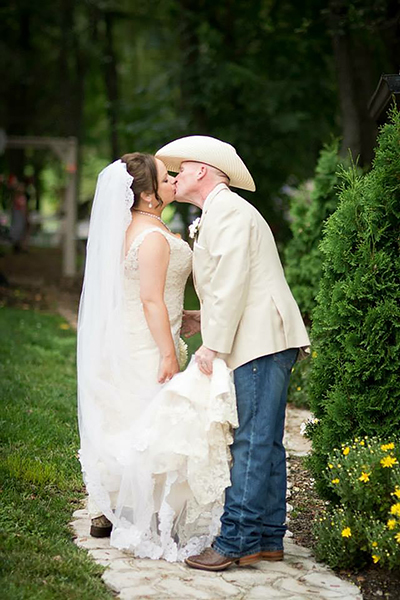 "I tried to train myself but I wanted to make the North Carolina Youth team so my dad enlisted the help of Dave Beatty in Georgia, the breeding manager for Snooks Saye Quarter Horses, where Flashy Zipper stood," Canady said.
Canady started showing nearly every weekend but he failed to make the North Carolina team by a small margin and was named an alternate.
He turned all his attention into shoeing horses and during the next few years his involvement with show horses centered around his father's involvement with Halter contenders.
"My dad hired Michael Booker as resident trainer," Canady said. "We all showed in and won a lot of futurities with the babies our family was breeding and raising."
At the suggestion of Booker, the Canady family bought Lady Securitee, a 1994 palomino mare by Sonnys Securitee and out of Lady Review (the dam of Touchdown Kid and seven other World Champions) in 1999 from Buddy Talbert.
"Ross Roark had shown her as a baby and I won the Palomino World with her in Amateur Aged Mares in 2000," Canady said.
Not long after that Canady's stepmother fell ill and the family took a break from showing horses.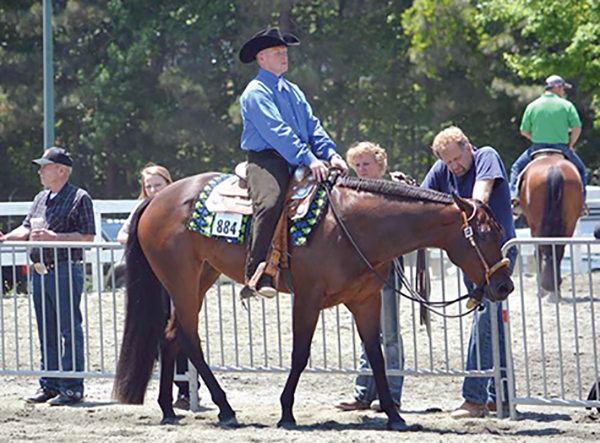 In 2006 Canady was shoeing horses for well-known Halter trainer Mitch Leonarski in New Jersey and spotted
Asylum, a yearling gelding by Image Of Kid.
"I decided to buy him and started showing again," he said.
That year at the Congress Canady and Asylum were Reserve Champions in the Limited Division of Amateur Yearling Geldings and they placed in the Top10 at the AQHA World Show.
On the surface, it appeared that Canady was on top of his game but behind the scenes his life was unraveling and deep inside he knew it.
His weight had ballooned to 400 pounds and when his grandfather died of complications related to his obesity, Canady knew he had to do something.
In 2007, at the age of 30, Bobby underwent gastric bypass surgery.
Things did get better. The whole next year the weight came off and Canady went about living his new life.
In 2009 Canady was busy shoeing horses and he bought a weanling gelding from Jeff Pait and Chris Thompson to show at the AQHA World Show. He also decided he wanted to ride again and bought Hotroddin Lady from JR Reichert. He put the mare in training with Paul Thurston. He ended up never showing her but Thurston did.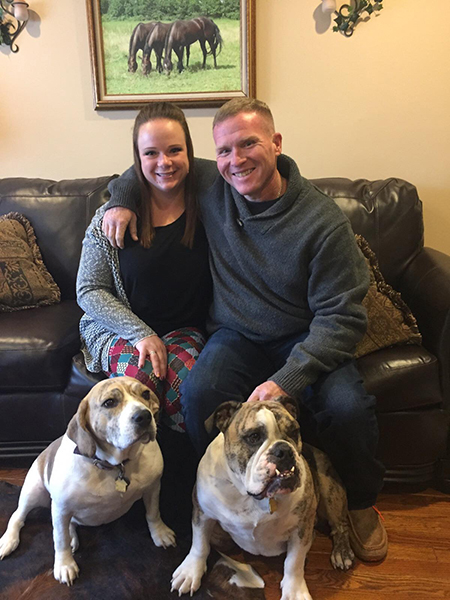 Canady was hiding (or so he thought) a problem. He was drinking. And soon the drinking was out of control.
"I wanted to be someone in this industry so much that I let the stress and then the alcohol take over," he said. "It started with just social drinking or just a few drinks to unwind to the point I couldn't get enough."
His whole life was spiraling out of control and for the next two years (from 2010 to 2012) he "went missing." Canady says now that he was oblivious to how serious it was. Before he knew it he had lost everything. He lost all his customers. He lost all his money. And, before he knew it he had lost his marriage and his home.
For a time, Canady even took refuge at a homeless shelter.
"I lost everything," he said.
Then Canady made a phone call that changed everything again. He called his friend Leonarski and asked for help.
"Mitch opened up his home to me to give me a second chance," he said. "He moved into a property in New Jersey, that Leonarski owned and started shoeing horses again.
He also reconnected with Chrissy Plesser, who he met while shoeing horses, years back at Jim Smith's training facility in New Jersey, where she was a client.
"Chrissy started coming around and helped me with the process of staying sober," Canady said.
He teamed with another farrier, Julie Pino and slowly began rebuilding his business.
"People started trusting me again and most were willing to give me a second chance," Canady said.
Bobby and Chrissy were married on Aug. 23, 2014 and he started riding again.
In 2015, he purchased So U Can Dance, a 2013 bay mare by Winnys Willy and out of Dancin After Dark, from Pennsylvania trainer, Ray Carmean.
"Ray showed her in Green Western Pleasure and I showed her successfully in Novice Amateur Western Pleasure, in the Pennsylvania area," Canady said.
Then in August 2016 he spotted his current show partner, Dancin Inthemoonlite, a 2013 bay mare by Only In The Moonlite and out of Tamara Good Bar.
"I wasn't looking for a new horse but when I saw her I knew I had to have her," he said.
Under the guidance of Carmean, Canady and Chrissy show all over the east coast and he just made the finals of the L1 Amateur Western Pleasure at the Congress.
"This past year I put 46 points on her in Novice Amateur Western Pleasure and won numerous circuit championships," Canady said. "Ray also put points on her in Green Western Pleasure."
Things are much different for Bobby these days. He and Chrissy just finished building a new house in Pennsburg, Pennsylvania. He travels mainly all over New Jersey and Pennsylvania and he's a Congress farrier.
He's more appreciative these days. He treasures the knowledge and experience he has gained from other farriers who have had an impact on his life, like Dwight Sanders, RC Clark, Craig Harrison, Dan Glover and numerous others.
And he's happy. He no longer drinks and he has been able to keep weight off.
"It's a complete change of lifestyle," he admits. "I buy clothes that fit, I am able to sleep, show horses and to ride."