Source: Text by Corrine S. Borton • Photos by Kelly Barnes, Shane Rux and Larry Williams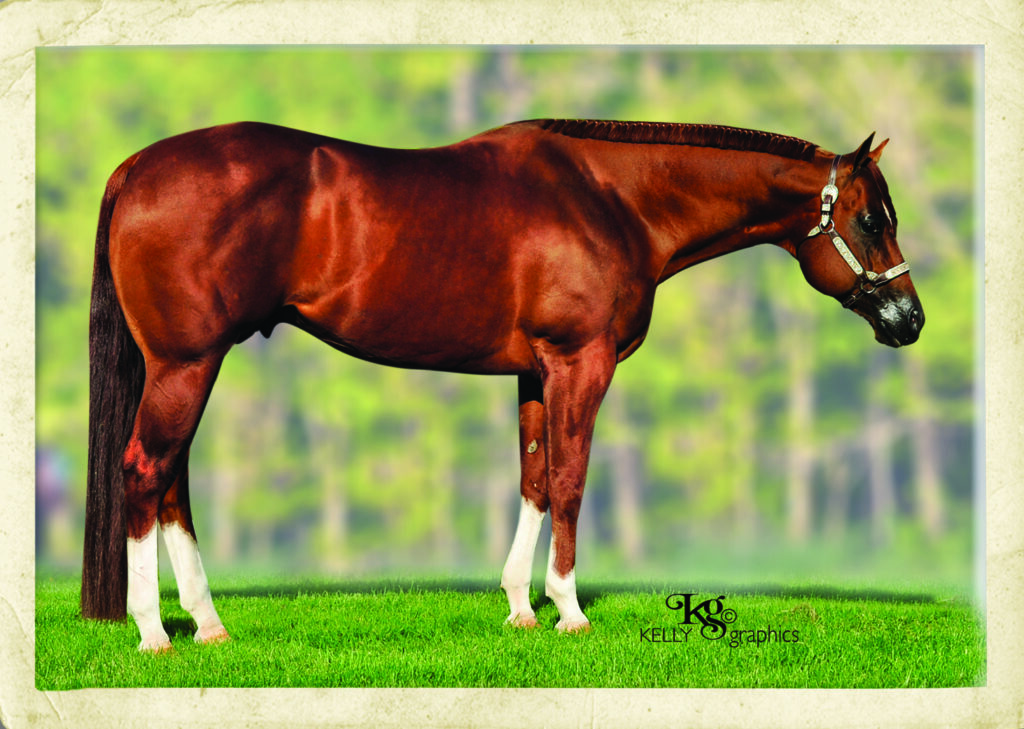 Dr. Laura Bracken and her husband, Jerry Bracken, of Trafalgar, Indiana, are what you might call "accidental stallion owners."
In 2004, when the couple went looking for a show prospect, they thought they were going to see a gelding when they visited Dalen Geiger. Dalen had purchased Sophistication Only, by Invitation Only and out of Sophistichip (by Zips Chocolate Chip) from Joe and Suzy Jeane.
"We weren't looking for a stallion and we didn't want to be stallion owners," Laura said. "When we arrived and saw him, we really liked him."
Then they watched him move and fell in love with him.
On the way home with their new purchase, Laura said "We will geld him when we get home." But Jerry said, as well as he is bred and as good minded as he is, he thought they should keep him a stallion.
"I told her that if he ever gives us a reason to geld him we will," Jerry explained. "To this day, he has never given us a reason."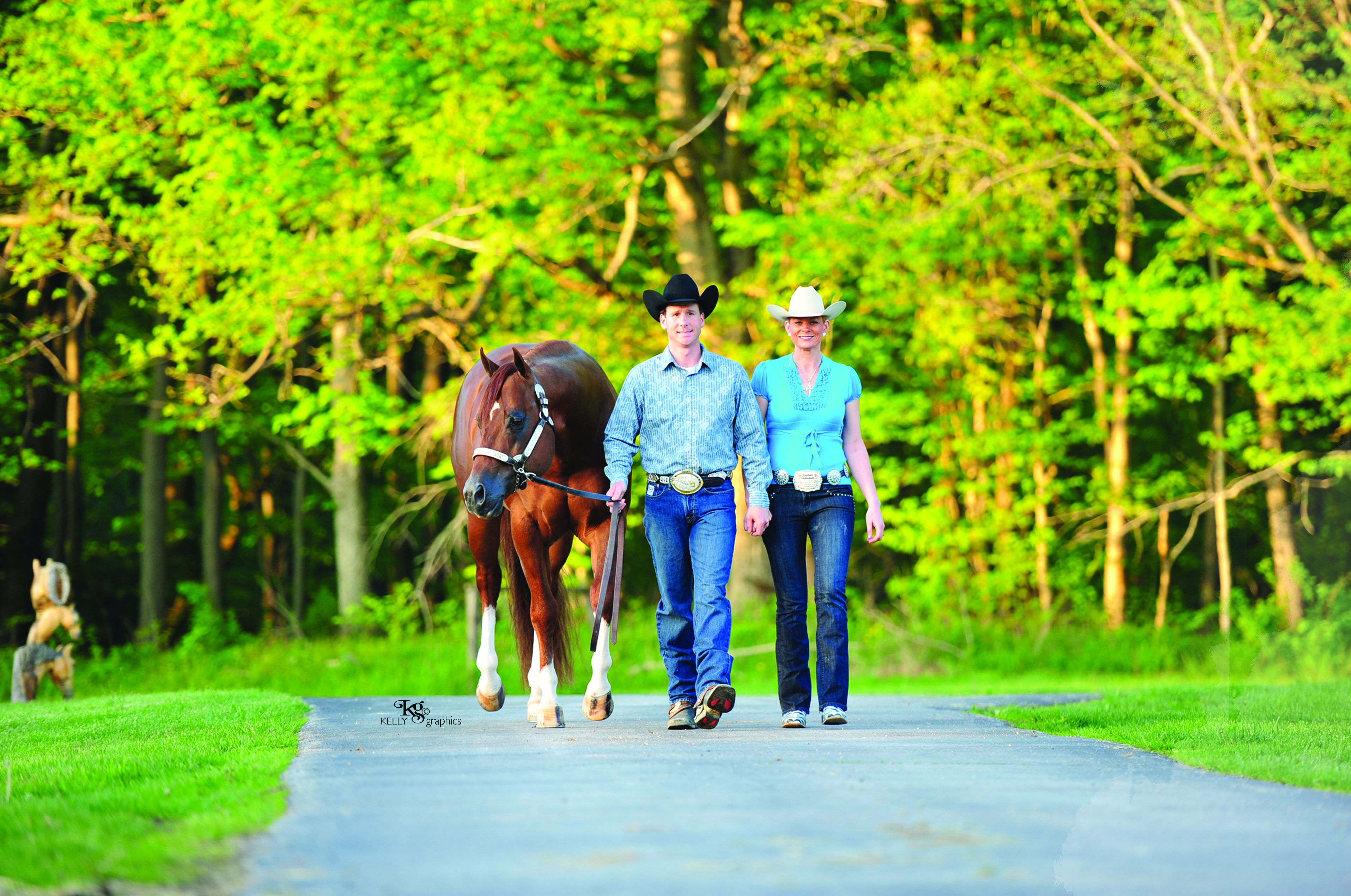 Together, the Brackens did most all the training on Sophistication Only and went about building an impressive show record.
"We were new to showing when we bought him," Jerry explained. "Laura and I trained him ourselves as a 2-year old then as a 3-year-old we decided that he was way too nice for us to just train ourselves so we asked for some help from a few professional trainers."
Sophistication Only has 71 AQHA points. He was Reserve Quarter Horse Congress Champion in the Limited Division of Amateur Performance Halter Stallions and carried Laura to the finals of the Amateur Western Pleasure that same year, while Laura was five months pregnant. He is the only horse Jerry would let Laura ride while she was pregnant.
"He is just so good minded. That was back when there were over 100 entries in Amateur Western Pleasure and I never had to worry," he said. "In fact, Laura used to show him in Showmanship, if you can imagine the warm up pen at most shows with mares running every which direction and you are showing a stallion, but he knew it was show time and handled it very well."
The Brackens started breeding Sophistication Only in 2007, mainly to their own mares. But in 10 short years he has assembled quite an impressive produce record. In all he has 73 foals on the ground. Just 58 are show age (3-year-olds or over). Of those 39 (or 67 percent) are performers.
What's more impressive is the fact that the Brackens have trained most of their horses themselves. They both work a full-time job and break and train their horses.
"The only way that works for us is that the babies by Sophistication Only have a ton of natural talent in movement but more importantly, they are great-minded," Jerry said. "What you teach them today they will remember tomorrow and next week. You don't have to retrain them each day."
Sophistication Only foals have earned over 978 AQHA points and recorded over $88,696 in earnings.
He has sired Palomino Horse Breeders of America (PHBA) World Champions, American Paint Horse Association (APHA) World Champions, Quarter Horse Congress Champions and numerous NSBA Champions and futurity winners.
Styles Sophisticated is a 2008 bay gelding by Sophistication Only and out of Cant Miss Style (by Poco Lohos Dun). With 185 AQHA points, he has a Superior in Amateur Hunter Under Saddle as well as an Open Performance ROM, an Amateur Performance ROM and an Amateur Halter ROM. He earned a Congress Championship in the Limited Division of the 3-Year-Old Non-Pro Hunter Under Saddle and a Tom Powers Futurity Championship in the 3-Year-Old Limited Open Hunter Under Saddle. In addition, he placed second in the Hunter Under Saddle in the Congress Amateur Versatility Class and was Top 5 at numerous futurities and in the National Snaffle Bit Association's Breeders Championship Futurity.
At the 2017 Congress, Jerry and Laura's 8-year-old daughter, Kenzie Laine, piloted Styles Sophisticated to not one but two Congress Small Fry Championships – in Equitation and in Hunter Under Saddle.
"The funny thing about Styles Sophisticated was that we had his mother, who wasn't spectacularly bred," Jerry said. "She was a great grand-daughter of Poco Bueno. We bought her as a weanling before we started showing and just liked her. She was actually our stallion's tease mare the first year we bred him, at the end of the breeding season in June, we decided to just breed her and she gave us Styles Sophisticated."
TackyN Sophisticated is a 2011 Palomino gelding by Sophistication Only out of Tacks Mighty Jacket (by Mighty Tack. He is a nine-time PHBA World Champion with $11,861 in earnings and 21.5 AQHA performance points and 78.5 Novice Western Pleasure points. In addition to his PHBA World titles, TackyN Sophisticated is a NSBA BCF Champion in Open Color Yearling Longe Line and Reserve Congress Champion in Level 1 Amateur Western Pleasure.
Sophististar Only is a 2008 gray mare by Sophisticated Only and out of Zippin Thru Stars (by Zippin Thru Smoke). With total earnings of $15,442, Sophististar Only has 191 AQHA open points – 135 in Halter and 156 in performance events and 159 Novice points in Showmanship, Reining, Horsemanship, Western Pleasure, Equitation, Ranch Riding, Western Riding and Halter. She was the 2-Year-Old Limited Non-Pro Western Pleasure Champion at the Reichert Celebration and the 2012 Amateur Horsemanship Champion at the AQHA Region 4 Championships in Columbus, Ohio. In addition, she placed in the Top 10 at the Congress, NSBA BCF and at the Congress.
Last year was a very big year for Sophistication Only foals as Born Sophisticated (out of Coal Minrs Daughter by RL Best Of Sudden) was the unanimous Champion of the 2-Year-Old Non-Pro Western Pleasure Stakes Class at the APHA World Show with Laura in the saddle. Laura also piloted her to a Reserve Championship in the Congress 2-Year-Old Non-Pro Western Pleasure Stakes Class. The double (AQHA/APHA) registered mare already has earnings topping $12,166 and 18.5 AQHA points and was the unanimous Champion of the NSBA's BCF Color 2-Year-Old Open Western Pleasure with Kenny Lakins aboard. Lakins also piloted Born Sophisticated to a third place in the 2-Year-Old Open Western Pleasure at the APHA World Show.
"We are at the point where we are breeding Sophistication Only daughters to outside stallions and when we go to the pasture or are handling the babies you can tell his babies apart from the others," Jerry said. "Sophistication Only babies are very friendly and trusting. After training a few crops, Laura said that they are non-pro friendly horses, meaning that non-pros can work with them and train them themselves."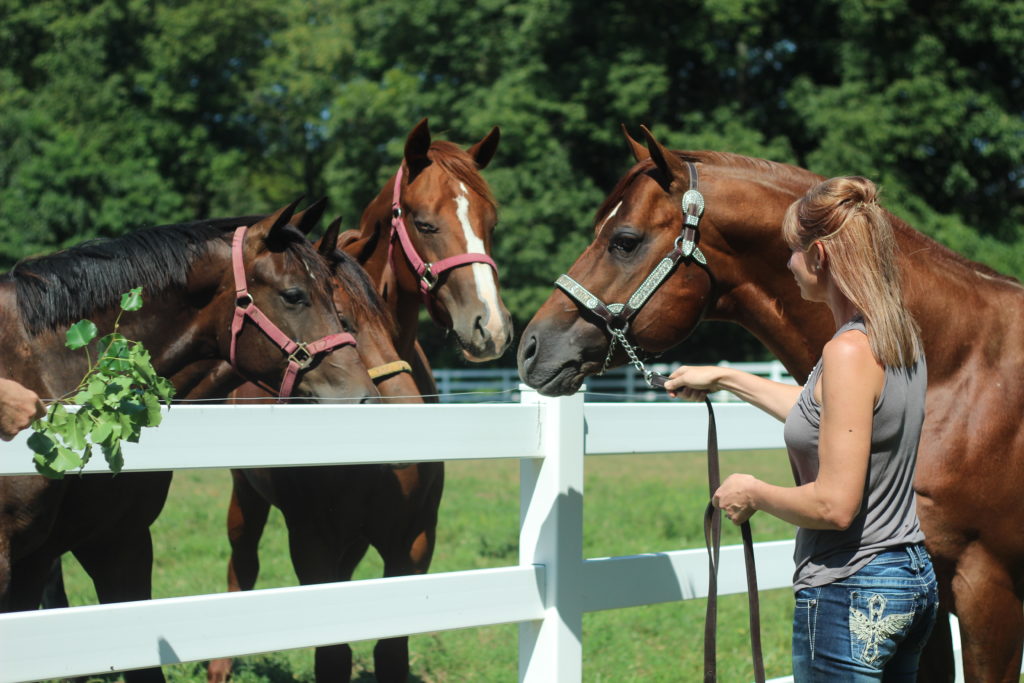 This year, Sophistication Only is standing at Bracken Quarter Horses. His stud fee is $1,500, which includes the first Fed-Ex shipment. Additional shipments are $325 each.
Sophistication Only is paid in to the Premier Quarter Sires, NSBA Breeders Championship and Color Breeders futurities; the German Breeders Futurity; Go For The Gold Futurity; and the Southern Belle Breeders Futurity. He is also negative on the AQHA 5 panel test for all the genetic diseases carries the APHA gene W20 which gives extended white on the legs and belly spots.
"This is the first year we have really advertised him heavily to the public so we are offering discounts for AQHA and APHA World and Reserve World Champions as well as World and Reserve World Champion producers," Jerry said. "We get a lot of double registered foals."
Jerry Bracken manages the farm and takes care of the breeding and the management of Sophistication Only. A native of Indianapolis, he grew up on a cattle and crop farm and attended Purdue University. His family had horses while he was growing up but he didn't get his first Quarter Horse until after college. He met Laura at an open show. She was raised with horses and her family started showing Quarter Horses in the 1960s. Laura attended Indiana University where she majored in chemistry then graduated Dental School with a Doctor of Dental Surgery degree. She is a cosmetic and family dentist at her practice in Columbus, Indiana.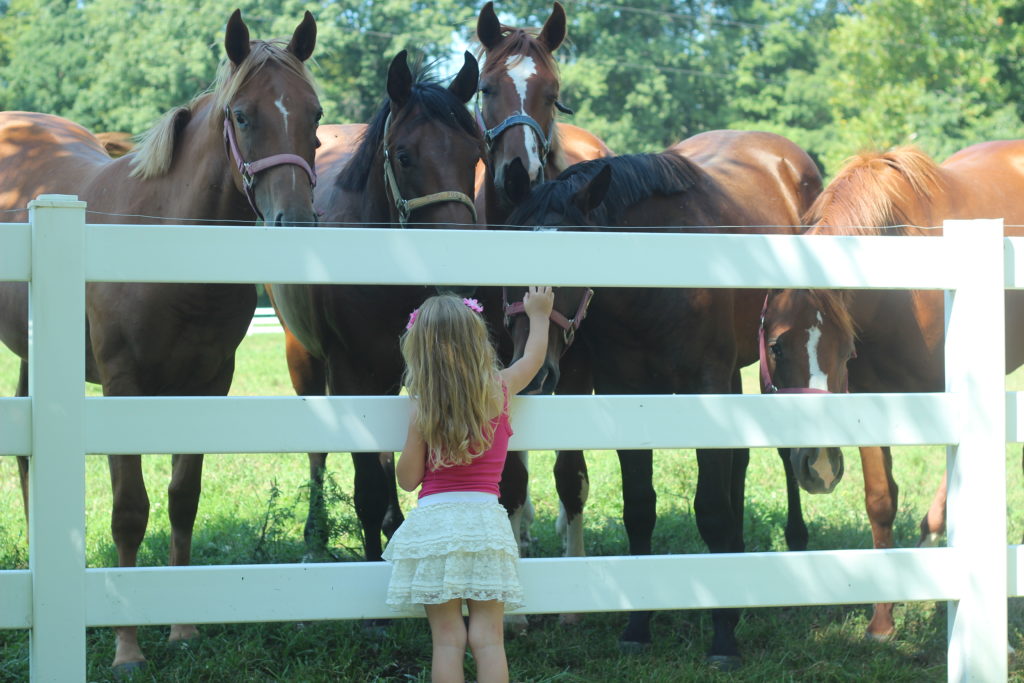 Jerry and Laura both now have extensive experience, showing at the top breed shows and futurities in the country. Jerry won a Reserve Congress Championship in Novice Amateur Western Pleasure and Laura has captured numerous NSBA World Championship titles in Longe Line, Hunter Under Saddle and Western Pleasure. She has been a Congress Champion and Reserve Champion in Hunter Under Saddle; an APHA World Champion in Western Pleasure; and has earned more than 10 PHBA World Championship titles in Western Pleasure, all with Sophistication Only babies.
"One of his greatest strengths is his ability to stamp his foals with great, trainable minds. They all also have flat front legs, and what we call the push and float hock," Jerry explained. "His babies swing their hocks from their hip just like daddy. Another important factor is that his babies are early maturing, both mentally and physically."
The Brackens may have become stallion owners by accident but it's a role they now take quite seriously.
"Being a stallion owner is one of the toughest jobs in the industry," Jerry said. "You have to promote. We are not the type to brag or try to push our stallion on others. We have always felt that all we can do is get a little respect this year and then try to get a little more next year. It has worked well for us. I think people are starting to recognize that we come to the show pen every year with something that can compete at the top level by our stallion. We feel that it is important for us to be showing babies by our stallion."
For more information on Sophistication Only visit www.brackenquarterhorses.com or call (317) 696-1177.